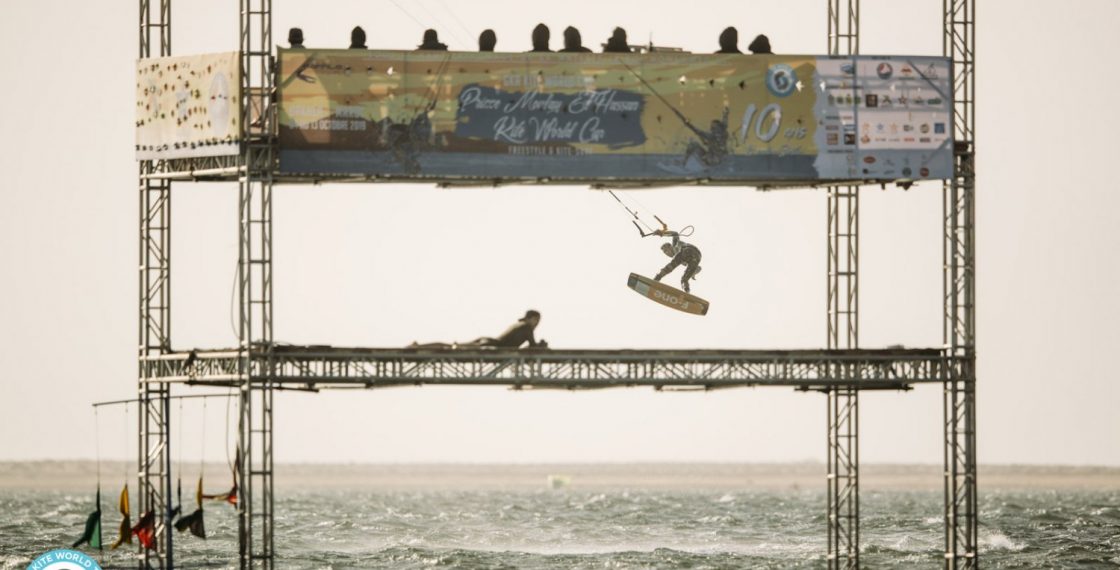 WHAT AN EVENT
An other double competition with a lot of unexpected events.
Starting with the Freestyle competition, which occured in Dakhla's lagoon in winds blowing up to 30 knots.
We had the surprise to see contenders like Maxime Chabloz and Carlos Mario leaving the competition after the quarter finals.
However Liam Whaley and Nico Delmas were going to fight for their places on the podium. Liam made an early advance with a 9.07 Backside 319.
It was at his fifth trick attempt that Nico had probably one of the worst crash he has ever had (and the boy has already seen a few). Unfortunately that's his season over because the injury is pretty serious and he will need a long recovery. We would like to mention that it was his second final in a row and we would like to congratulate him for that and wish him a speedy recovery.
Liam finishes on the second step of the podium and Nico 4th.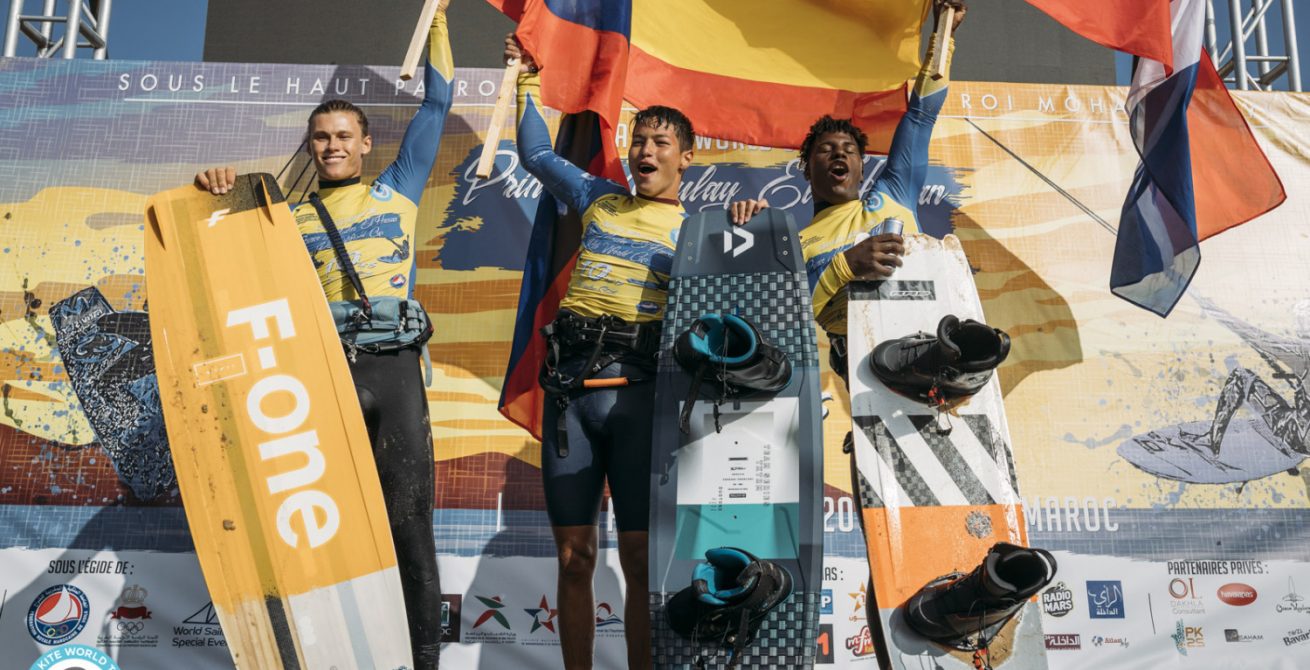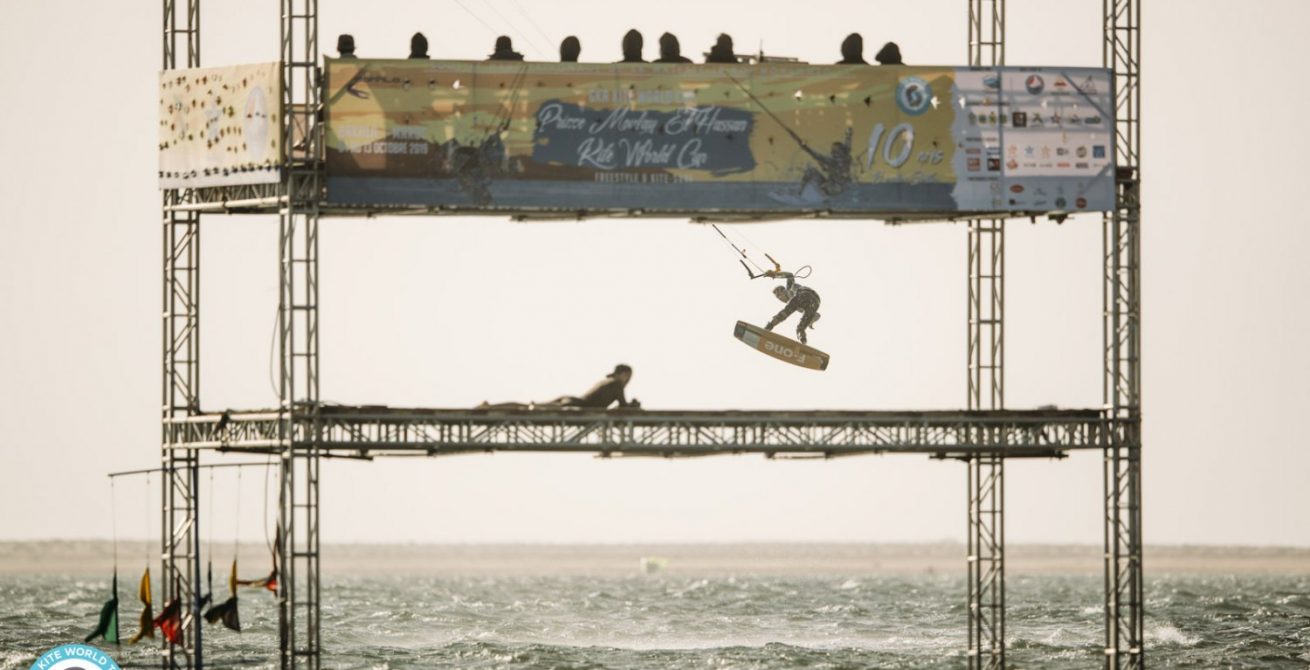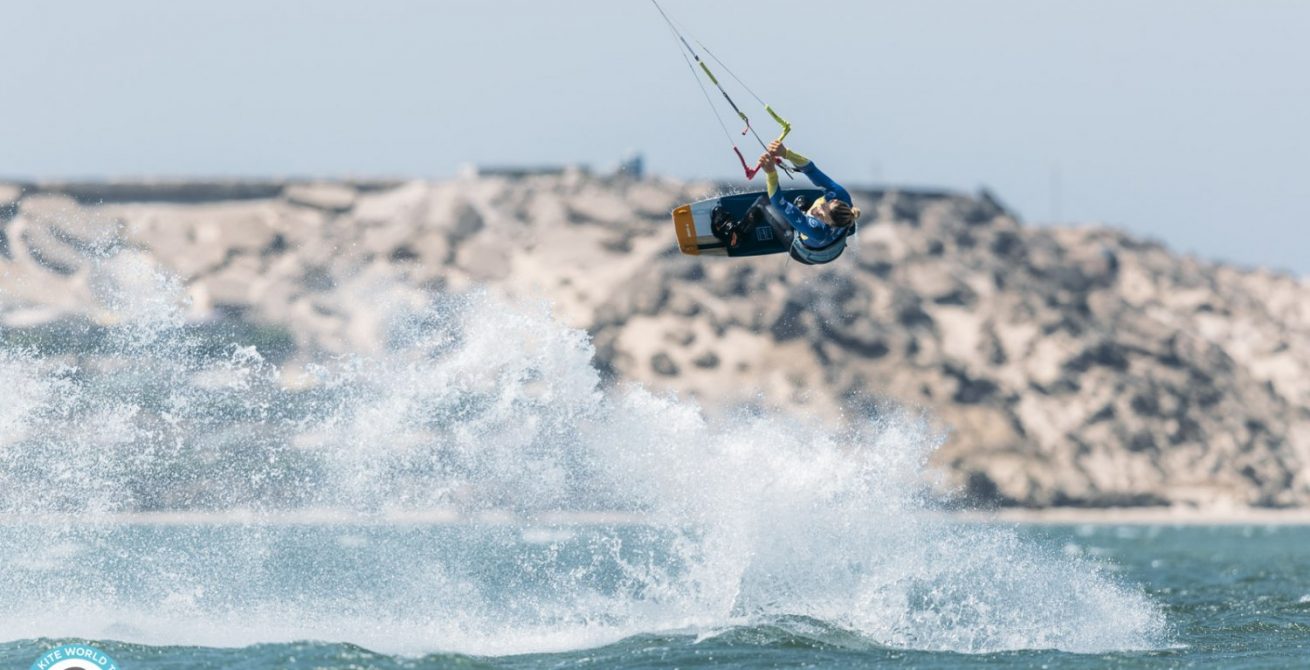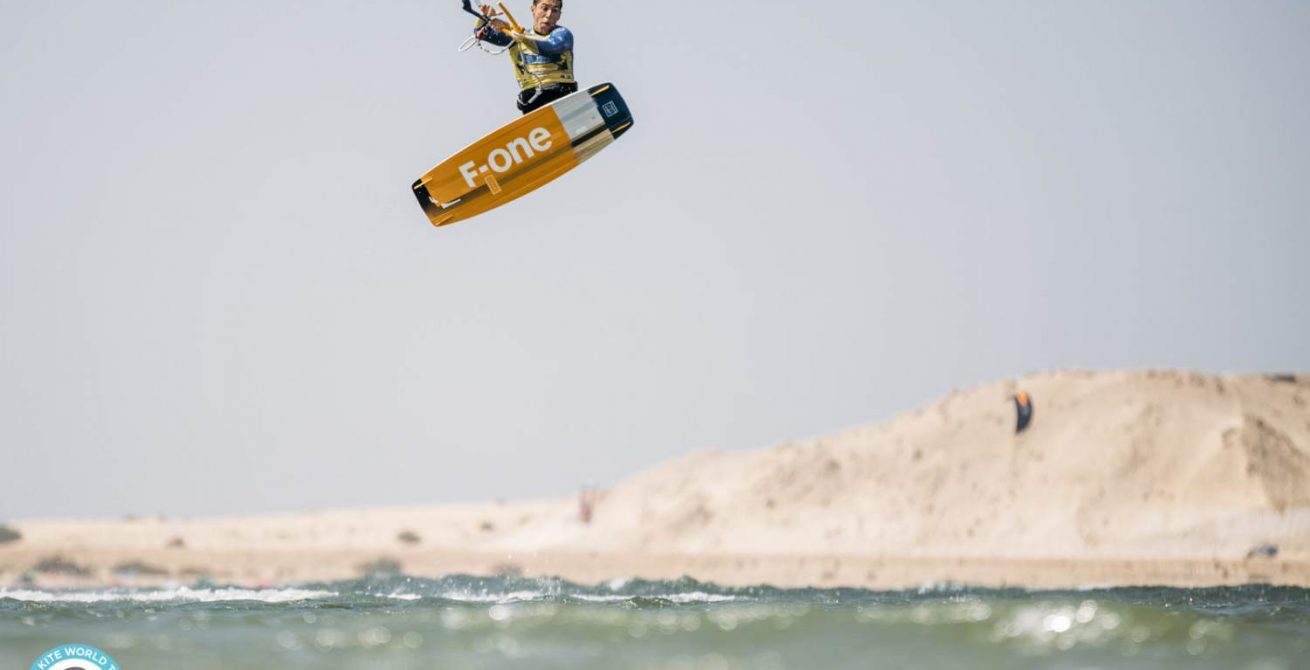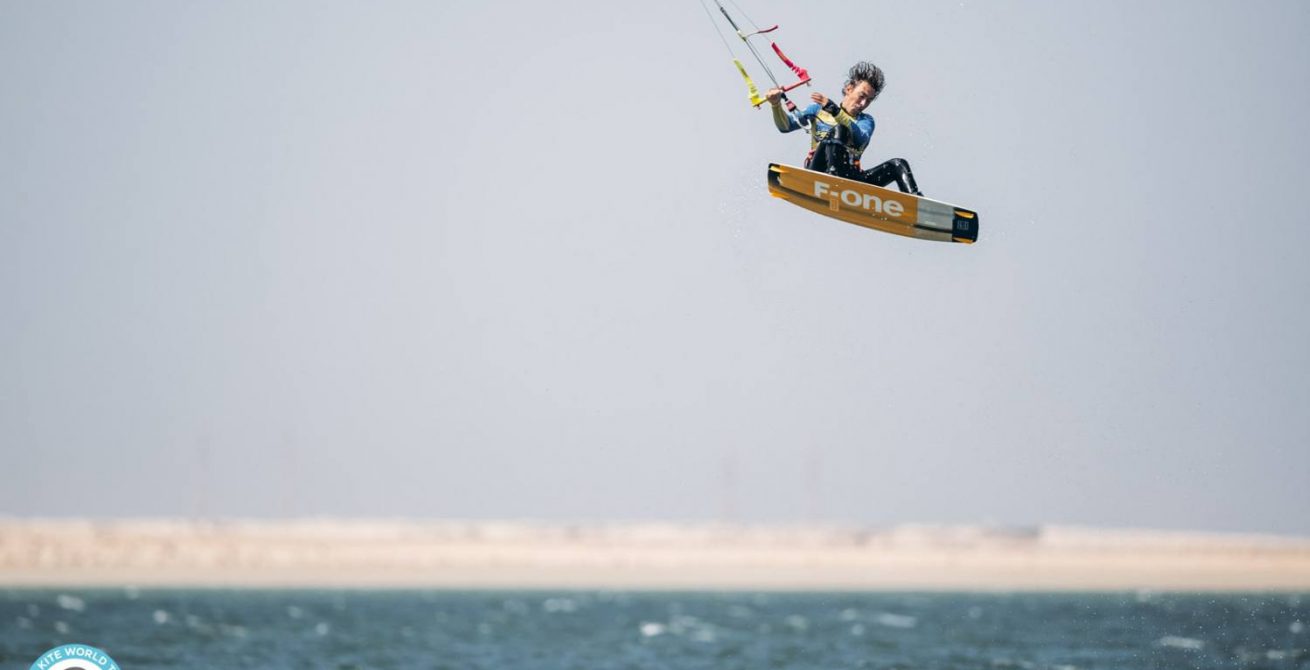 It was then time for the kitesurf competition in Wespoint, Dakhla, where 3 of our riders were competing in a double elimination format.
Wind was very light and the waves small but clean.
Next generation rider Oscar Perrineau for his first competition (as he is more of a freestyle rider usually) has shown some amazing kitesurfing skills.
Mitu Monteiro wins the single elimination showing his amazing riding and wave reading skills.
At the end of the double, Airton Cozzolino had to beat Mitu twice to win the event. Mitu gave him a run for his money.
The judges added a freestyle trick which would count as well as their 2 best waves.
The super final was very intense to watch with both Mitu and Airton going for Backside 3s and amazing wave riding.
Mitu comes second of this event in Dakhla, next step Brazil next month.
Trust us, he is ready for it.
Special mention to Camille Delannoy who hasn't found his flow in Dakhla, but who is waiting for the battle in his homespot Prea !