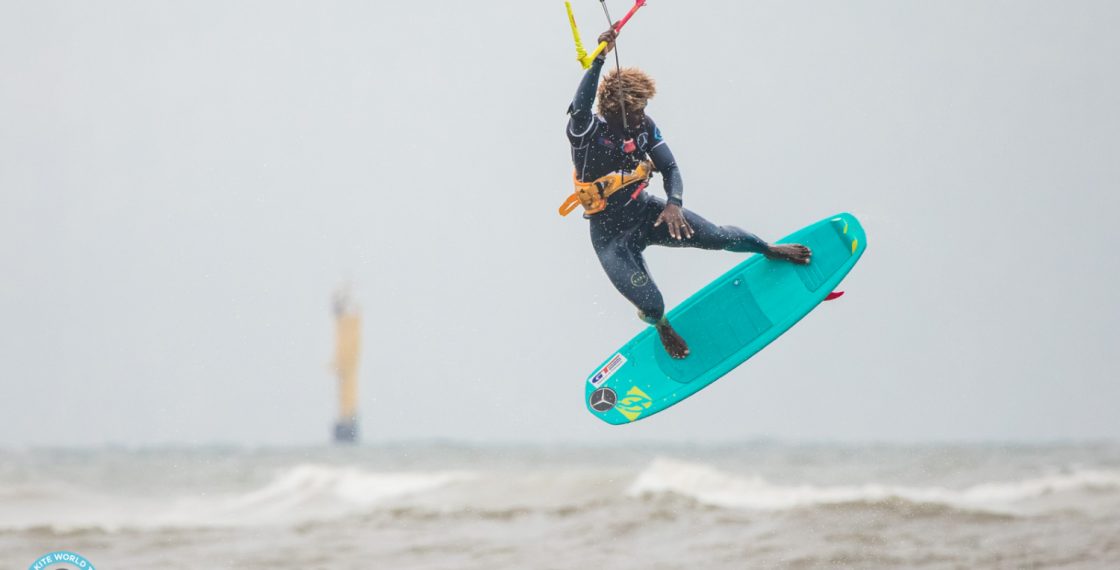 Sylt is not always the most favourite spot for the riders on the tour. It's not very warm and the conditions are pretty uncertain.
This year Sylt delivered, and the riders offered a great show.
> Single elimination:
On the first day of the event, riders were judged on 100% strapless freestyle.
Camille Delannoy went to the event with a broken finger, and didn't manage to win his first heat due to the pain on his hand.
Meanwhile Mitu Monteiro was climbing up the ladder smoothly landing technical tricks such as Backroll Tick Tack Rodeos and clean double front rolls rodeos.
Mitu made it to the finals against his fellow-countryman Airton Cozzolino. What a battle that was. Mitu was leading all the way through, with 42.13 but 30 seconds before the end, Airton lands his  famous 313 and took the win by only 1point.
> Double elimination:
Wind picked up and was averaging 20-25 knots,  conditions Camille Delannoy felt confident riding in. He was determined to climb up this ladder and he did, winning 6 heats in a row with a broken finger was quite a performance, unfortunately Camille lost in the quarter-finals.
Mitu was waiting for his heat as his 2nd place allowed him not to run the heats of the double. He ends up on the third step of  the podium, very driven for the next.
In the girls, Capucine Delannoy, Camille's sister and only 14 years old rode really well landing backrolls and board-offs.
She finishes 5th.
Stay tuned as both of our teams (freestyle & strapless) will be in Tarifa starting next week for more action !