R&D is at the very core of everything we do at F-ONE,
since the very beginning we have always strived to have the best products on the market.
In order to achieve that goal, we have to continually innovate and build equipment that meets up to our exceedingly high standards.
We are all riders, and we all want to be using the best gear.
Everything we create is developed in-house, from the very first ideas to the designs and prototypes right up to the finished product in your hands.
We have an incredible team of designers and testers who help us achieve what we do.
F-ONE not only innovates; we are also always patenting our ideas to protect our intellectual property and to ensure other brands can't copy the direction we are headed.
F-ONE products are only available from the ONE Team;
meet the crew who make it happen.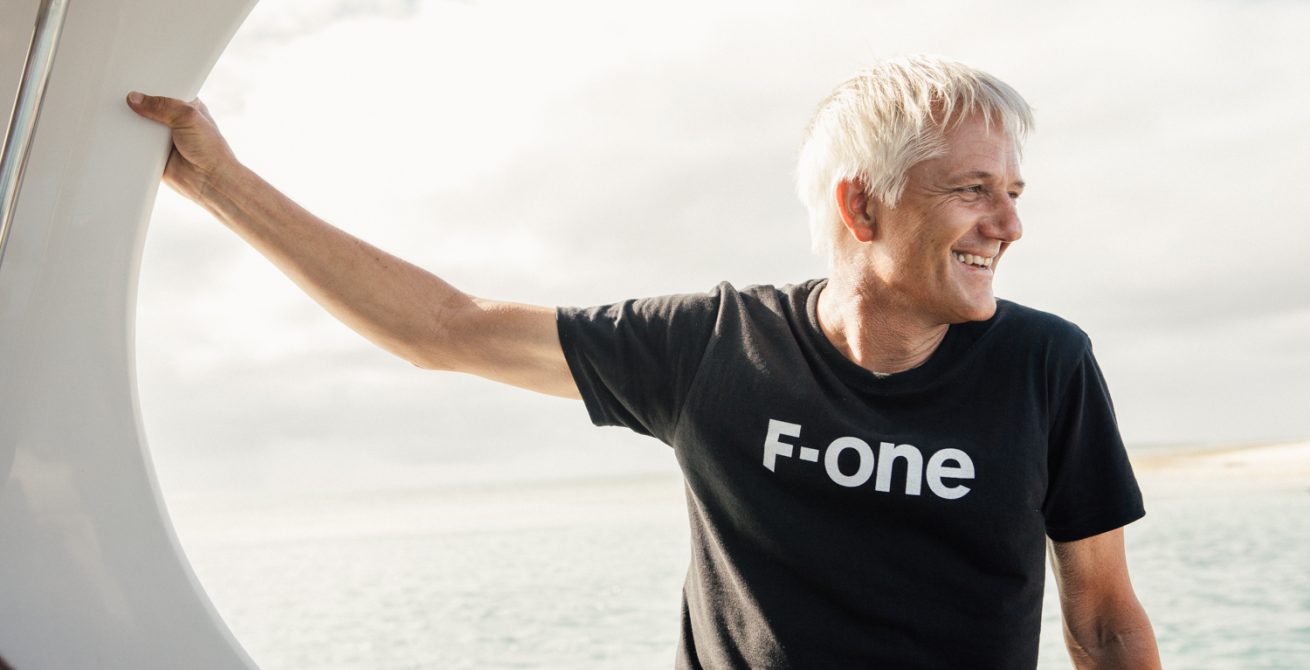 Raphael Salles
Raphael is a true waterman with a glittering trophy cabinet from many years on the windsurfing world tour back in the day.
He was a pioneer right at the birth of kitesurfing.
Raphael was a pioneer right at the birth of kitesurfing and created some of the first boards available.
The founder of F-ONE, Raphael epitomises our ONE CULTURE ethos like no other,
he is most at home in big waves on either his kite gear or his SUP,
and more recently a surf foil!
One of the most passionate people in the business,
he has a real thirst for product development.
Raphael is constantly striving to make the equipment he uses even better.
As the head of our research and development team,
he spends up to eight hours on the water each day for most of the year.
In recent years our team has grown,
but Raphael is still the most experienced tester in the company,
and the final say on all our equipment rests with him.
Working closely with Robert Graham, Micka Fernandez, Charles Bertrand and Paco Isoardi,
Raphael's goal is to ensure we produce only the highest performing and best quality products.
"I've always been incredibly passionate about producing the best products for our growing family of riders.
In recent years, as the business has grown and our product line has expanded,
I wanted to ensure we brought on board the right talent
so we could continue to make the finest equipment in the world."
"I still love testing and developing new kites and boards
and try to spend as much time on the water as possible,
to ensure everything we create is perfect."
Since the brand's inception, Raphael has been the driving force behind F-One and the products we produce.
As we grow and expand, Raphael remains very much at the helm,
steering the ship forwards on our journey of constant development and improvement.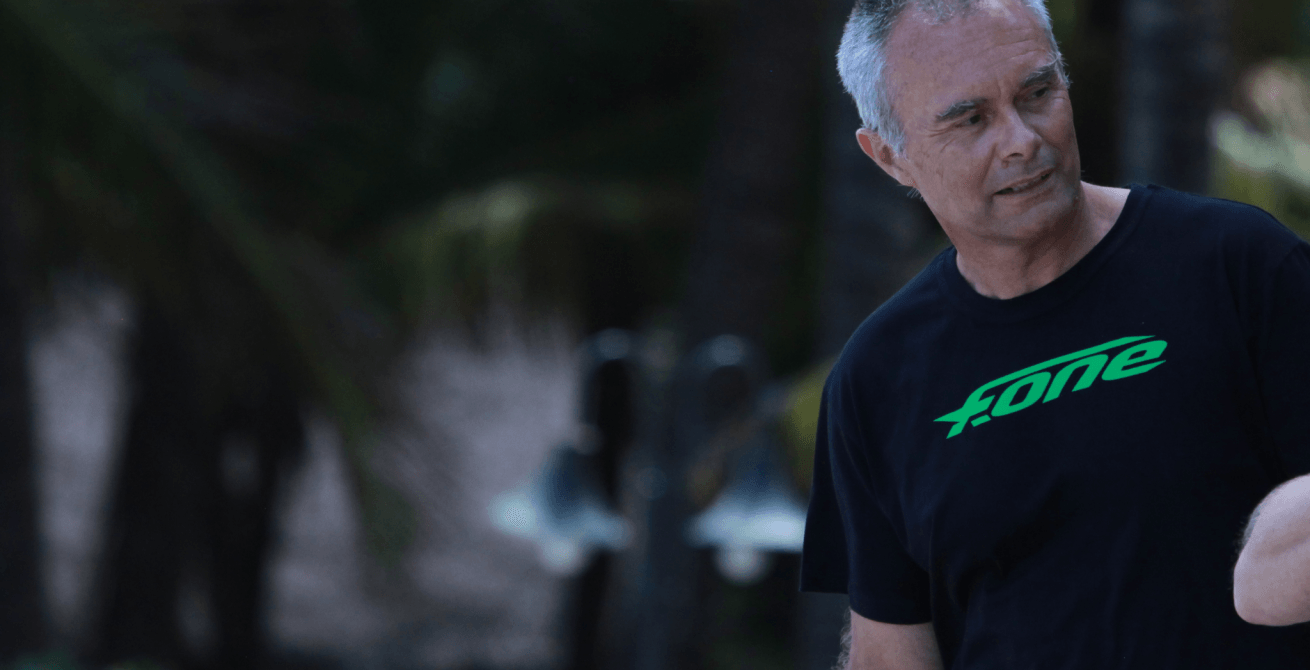 Robert Graham
Robert joined the team in 2012, and the level of expertise he has brought to the table has been incredible.
He's a professional designer by trade, and when it comes to kites, his knowledge is vast.
In his past, Robert was a keen sailor and a very talented paraglider competing on the world stage.
An avid kitesurfer he always wants the products he works on to perform at their best.
When Robert joined F-One it was apparent his eye for detail and desire to continually search for improvement was a perfect fit with Raphael and the rest of the team.
Robert works closely with the R&D team and our pro riders to develop all our kites,
from the Bandit to the Diablo and everything in between.
Our customer feedback is a testament to his skills, and the results speak for themselves.
Robert's kites have been winning competitions, races and tests the world over.
"I have a real eye for details, and I love working on the mechanics of how a kite works and how we can make improvements in every area.
With a kite there are so many small elements you can tune that will result in big changes."
"We work all year round testing and tuning every kite in the range in order to get as close to perfection as possible."
Robert's attention to detail and design talents have helped us stay ahead of the pack when it comes to creating some of the world's most popular kites. Whether it is pure racing machines like the Diablo, favourites like the Bandit and Breeze or the new WTF, Robert's magic touch ensures the F-ONE family gets the best.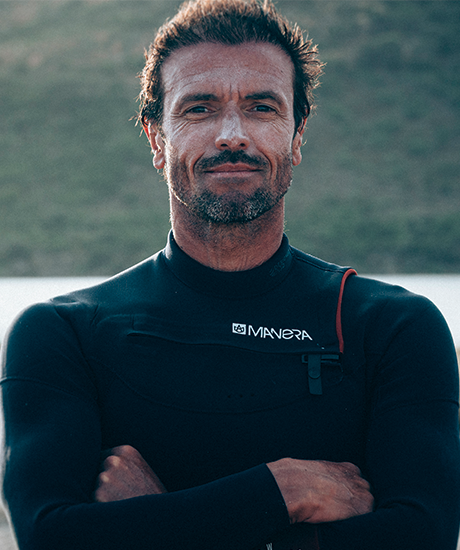 Micka Fernandez
Micka was the KPWT World Champion in 2005, has worked as a kite instructor in the past, but more importantly is one of the most talented all-round riders on the planet.
Micka was the missing link that Raphael needed to help him with the extensive testing program that F-One undertakes.
His varied style on the water sees him excel at big air, freeriding, waves and freestyle,
and in recent years he has proved his skills in the surf and on the foils too.
Raphael and Micka work exceedingly closely on all aspects of testing,
from boards to kites they ride it all and give feedback to Robert, Charles and Paco in order to fine-tune the designs.
Micka's thirst for perfection on the water as well as his acute understanding of what makes kites and boards work enables him to offer unrivalled information to Raphael and Robert.
This then allows F-ONE to get the most from the designs but also increase the amount of testing we can physically do.
"I love all aspects of kiteboarding, while I started as a freestyler these days I just love to be on the water.
Long days at One Eye make me just as happy as a day of boosting big airs near the office in France."
"Helping with the foil program has been great fun, there was so much to learn in the early days, and now we are really starting to push the shapes forwards. It's an exciting time to be testing!"
The combination of Micka and Raphael has been a winning one for 12 years, we often try and count up the number of hours they spend on the water testing, but we can't publish it, as we don't want to upset the rest of the team in the office!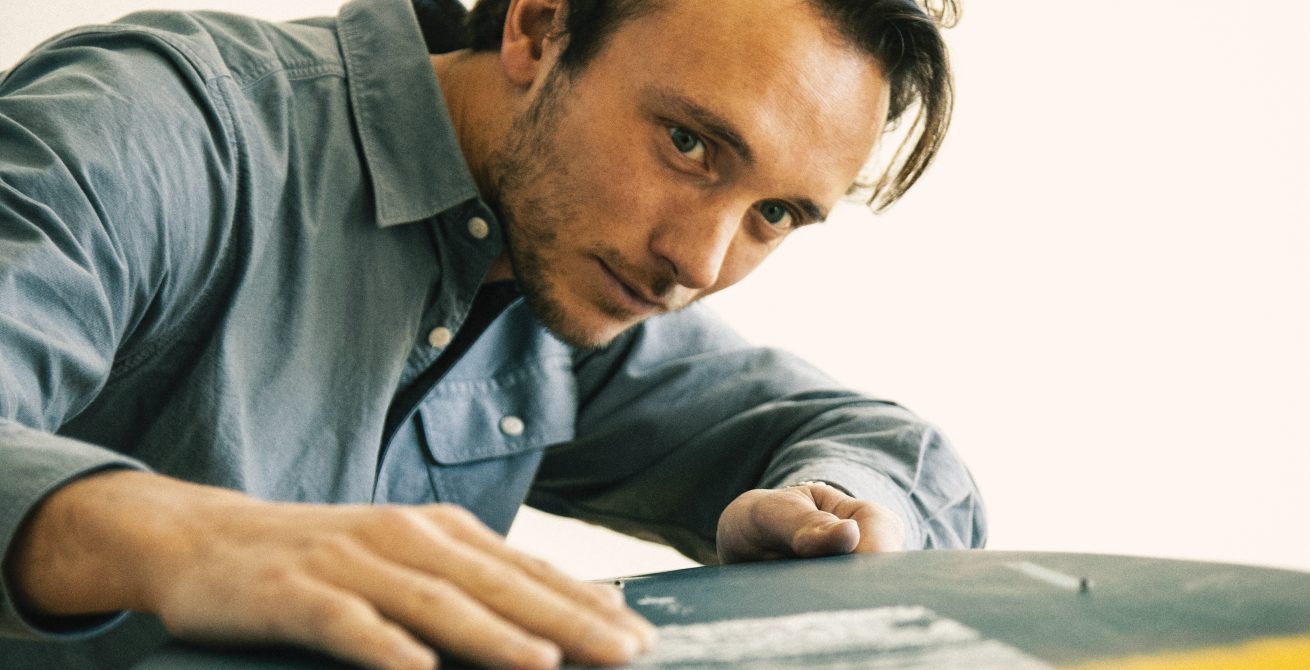 Charles Bertrand
Charles joined the F-ONE team in 2012 and quickly established himself as a key player.
He's an enthusiastic and passionate waterman, qualified naval architect and engineer.
Charles started his career working in performance yacht design.
A passion for water sports led to him meeting Raphael, and the rest, they say, is history.
Charles is responsible for all the products we create that interact with the water.
Hydrofoils, twin-tips, surfboards, SUP boards, fins and paddles all receive his masterful attention.
Charles first designs the shapes and then turns his attention to the construction specifications,
which are so crucial to achieving the target characteristics and behaviour we're looking for out on the water.
The search for the next leap forward is a never-ending one,
as there is always a way to find more manoeuvrability, control, and speed from a board or hydrofoil.
"It's fantastic to be able to invest my experience of watercraft and play with all the parameters to aim for,
and eventually reach, the sweet spot that makes a product stand out from the others.
Combining the aesthetics, hydrodynamics and ergonomics of a shape,
and designing the right structure for it to work as intended, is the real challenge."
Charles loves being involved with all the aspects of designing a product,
and he also likes to immerse himself in all the disciplines he works in,
from twin tips to surf foils and everything in between.
If he had to choose one sport though he would undoubtedly go for kite foiling.
Charles loves the never-ending learning process on the water;
combined with the vast equipment choices and the challenge of making them perform even better.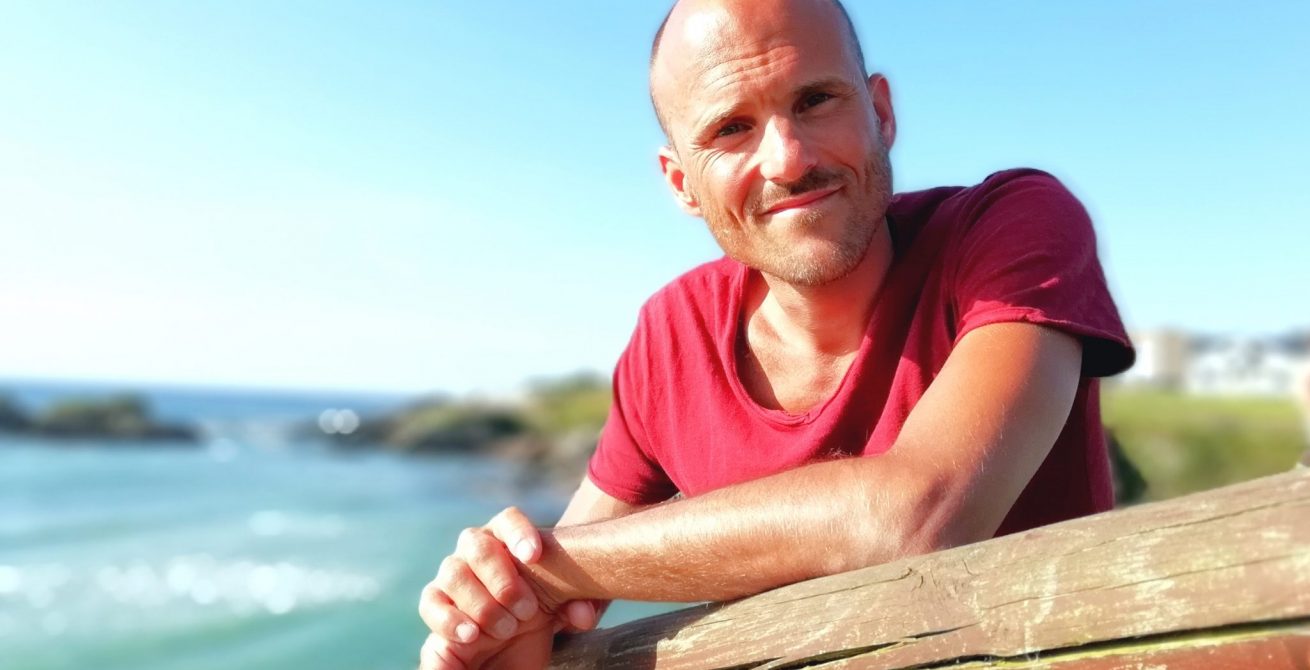 Paco Isoardi
Paco is our accessories expert; when you have the best kites and boards, you need to make sure the bars and footpads are incredible too.
A materials engineer by trade he has always had a keen interest in boardsports.
In the early days, he was a keen skier, snowboarder and surfer;
he got into kiting in 2001 and started developing his own safety systems,
as commercial ones were unavailable at that time.
With a technical mind and a keen eye for the details,
Paco joined the team in 2014 and is in charge of all the kite bars, safety systems, harnesses, pads, footstraps and even the valves on the SUPs, kites and one pump systems.
It's these smaller items, often overlooked, which can make or break your sessions on the water.
Being a patent expert Paco is also in charge of registering and looking after our intellectual property.
A company like F-ONE is always coming up with new ideas and developments
and having someone with acute knowledge in this field is invaluable.
"From the moment I started kiting, I was always looking to improve the safety systems. Back in 2001 they really didn't exist so I would make my own. Being an engineer I have always had a thirst to enhance what was available, I still have that desire to make everything better."
"Since joining F-ONE, I now get to create superior products not just for my friends and me but for all the riders who use our brand. Making sure every session you have is a good one is what drives me."
Recognising the importance of the smaller parts of your set up was a key to F-ONE taking another leap forwards. Paco has been a crucial element of that as we have improved every aspect of the accessories we produce. We continue to strive for better systems and products in every aspect of the equipment we manufacture.