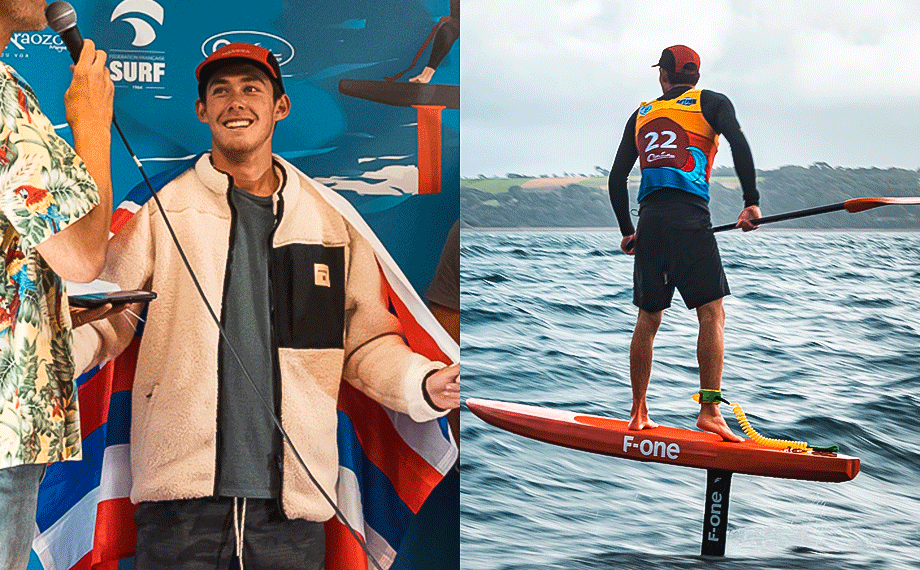 Congratulations to F-ONE international team rider Jack Ho for his third-place finish at the Downwind Foil French Open this weekend in Crozon, Brittany!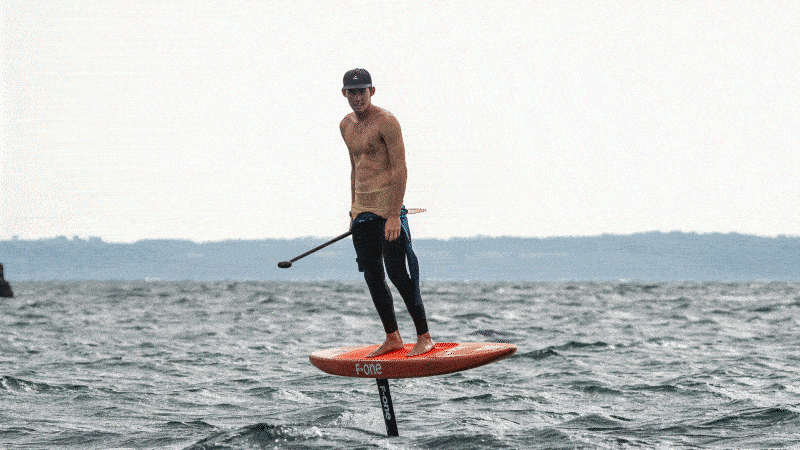 This second edition of the competition saw 60 athletes from 12 different countries race across the bay and in the open ocean for three consecutive days. A race was held each day: 15-km on day 1, 20-km on day 2, and 12-km on day 3. The first two days were done in the bay, while the third day moved to the open ocean.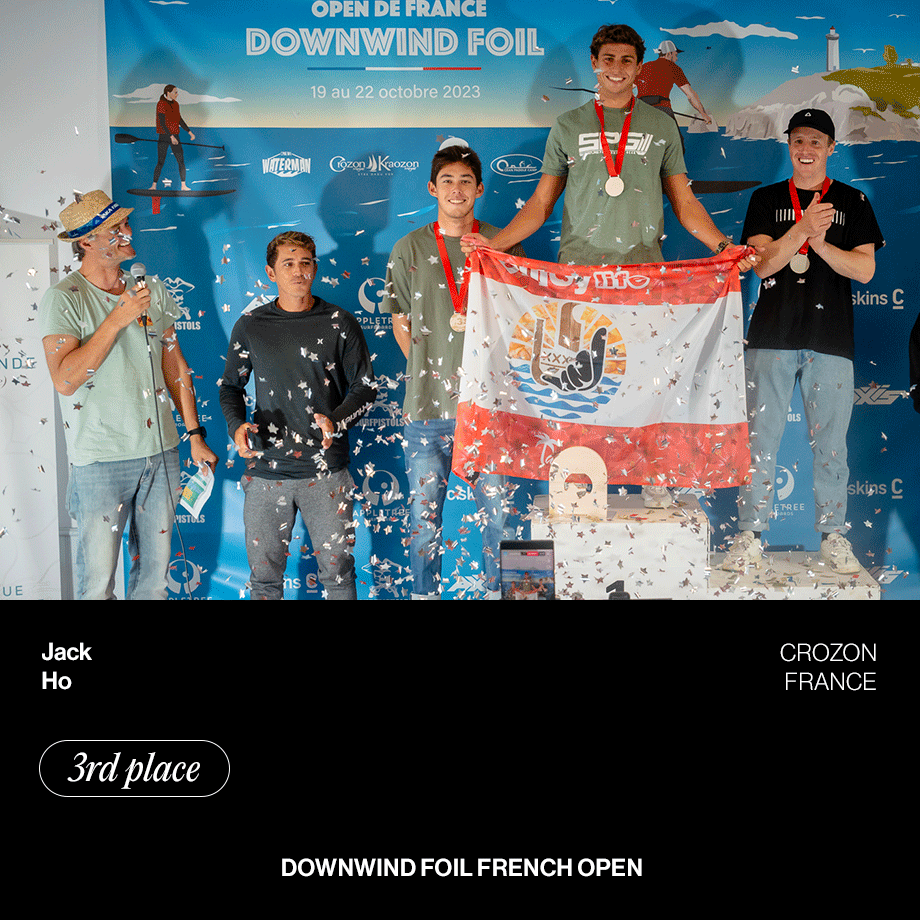 "I am super happy about this third place," he said. "It was such a close battle until the very end and the level of competition was super high. Anyone could win, so to stand on the podium feels so good. I was sitting in fourth after two days of competition, so I needed a really good result on the last day.  I managed that and I came from behind, so I am super happy with my final results."
Each race times were added up to determine the riders' final rankings. The athletes with the lowest combined time after three days stood on the podium. On the final day, Jack made good use of the open ocean swells, which felt very much like what he's used to at home in Hawaii. That gave him the edge over some of the competitors to go faster and move up the rankings, finishing only 1 min 42 seconds behind the overall winner.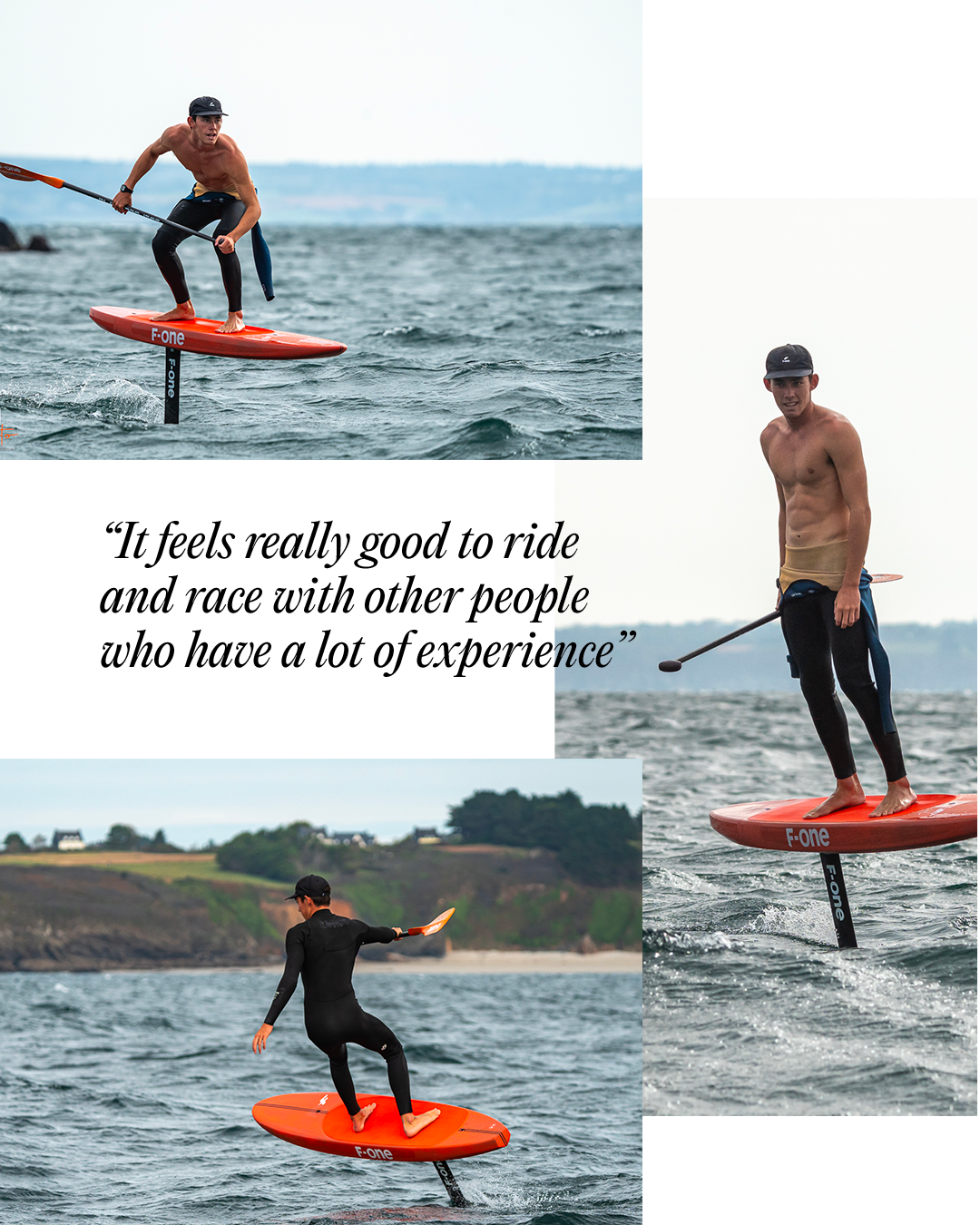 The conditions throughout the entire event were excellent, offering a little bit of everything like flat water starts, small and big bumps, or flat endings. Jack enjoyed the challenge of the changing environment and to be part of such a deep field of competitors.
"It feels really good to ride and race with other people who have a lot of experience," he said. "It pushes everyone to go to the next level. It was a rider race but also a gear race, which was so fun and a totally different aspect of the competition. The gear and the sport are evolving so fast; it's night and day compared to even one year ago."
Jack, 18, will certainly remember his first trip to France for a long time, and looks forward to competing again in the event which he recognized "set the standard for downwind races and showed great potential for the future."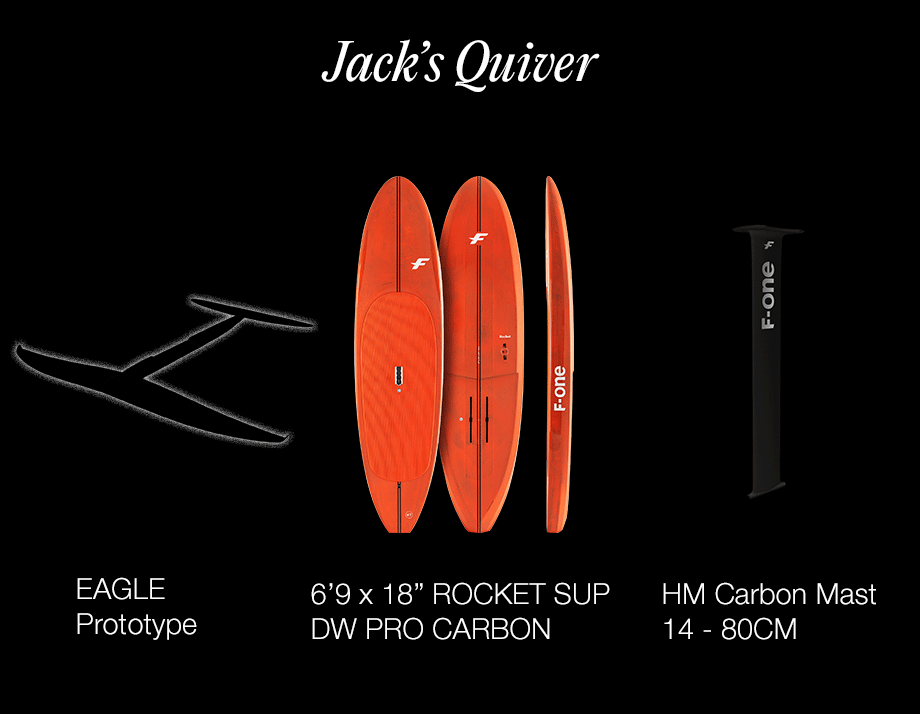 Stay tuned for more