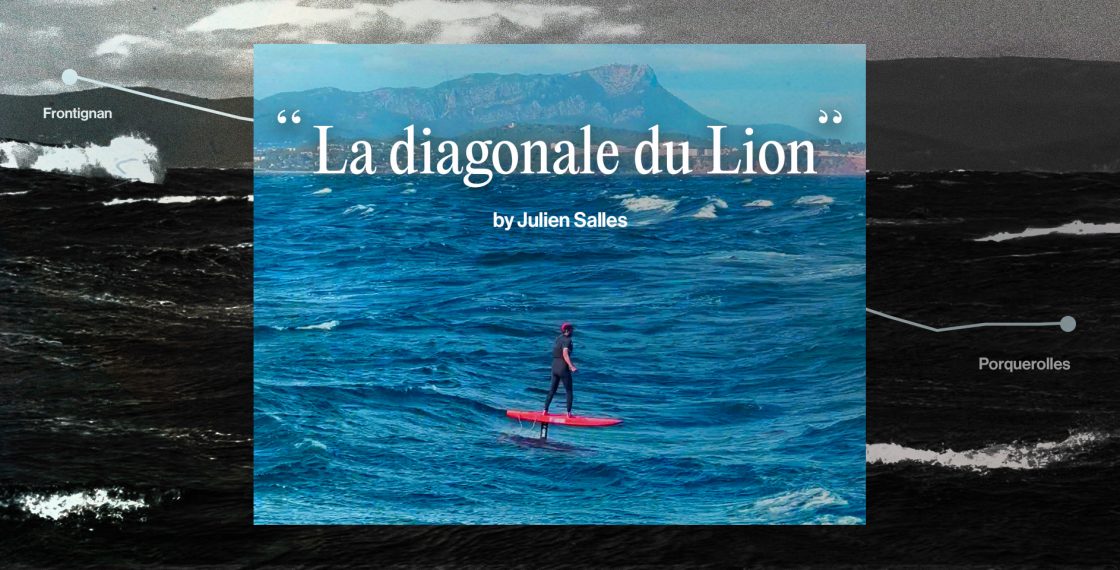 At F-ONE, challenges are in our DNA. So, when the conditions and weather forecast perfectly aligned in the Gulf of Lion for Julien and Raphaël Salles to take on the 200-km SUP foil run in the Mediterranean, they didn't hesitate once.
The father-son duo is already hooked on downwinders, and both wanted to challenge themselves. The goal was to ride from Frontignan to the island of Porquerolles, near Hyères, representing a nautical distance of over 200 km. R&D team member and pro rider Jules Chollet had already paved the way for this crossing a few months ago, downwindining from Frontignan to Six-Four-les-Plages.
On Friday, August 4, Julien and Raphaël started their downwind run around 9h00. Throughout what they knew would be a long and taxing day, they were followed by a boat for safety, refueling, and breaks. 
The pair cruised through the first few hours as their day began in calm and smooth conditions, with 15-25 knots winds and small bumps, easy to read and take-off in.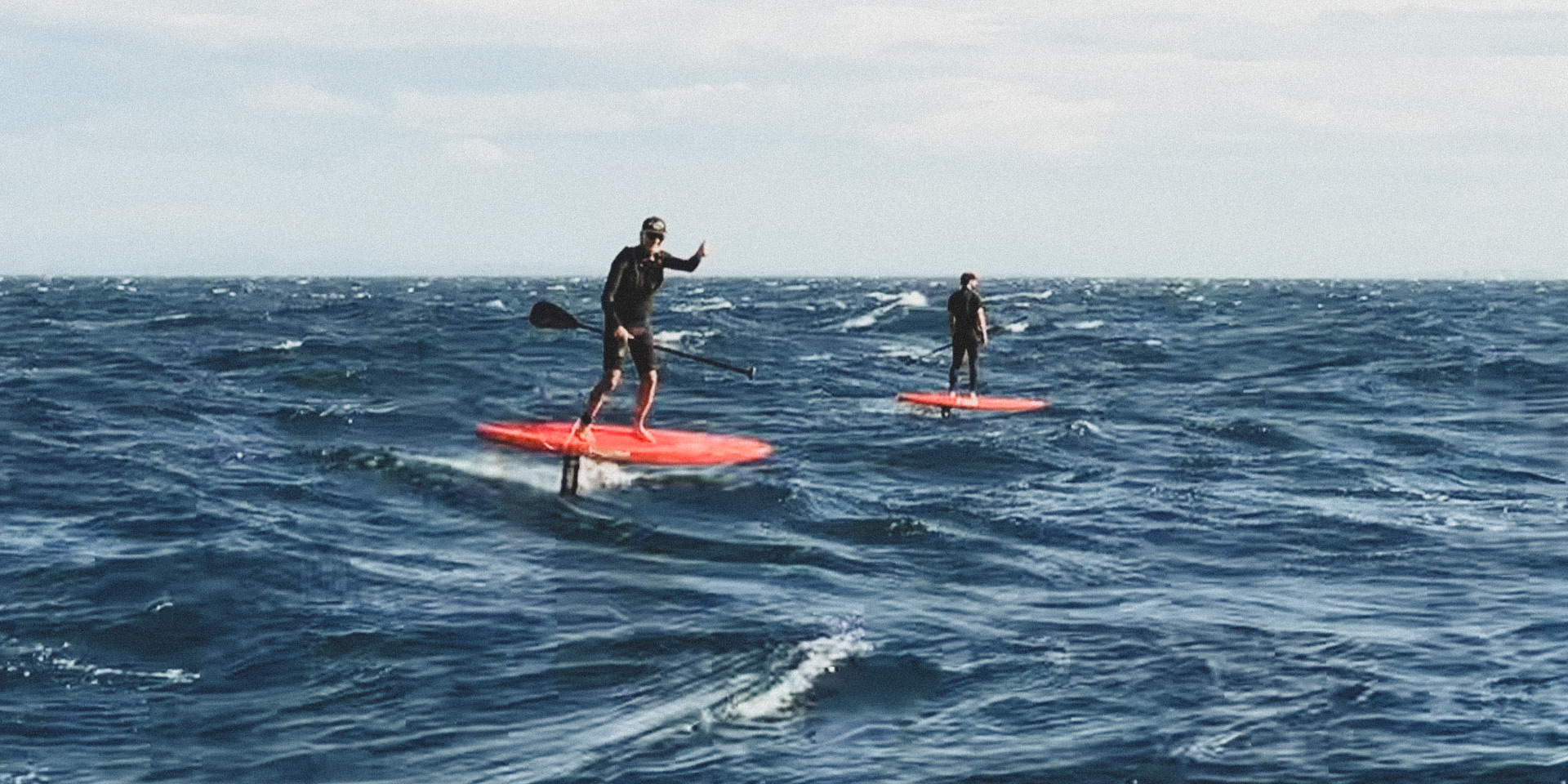 They both started on a SEVEN SEAS 1200 cm², perfectly adapted for these bumps between 0.7 and 1.2m and to save energy for the harder conditions they knew were ahead. Once the swell got bigger, they switched to an EAGLE 990 cm² and stuck with it for the rest of the day as it brought them comfort and speed no matter the sea state.
While Julien was going for the entire run, Raphaël rather decided to ride in smaller increments. He ended up doing three runs of about 1h30 and over 30 km each.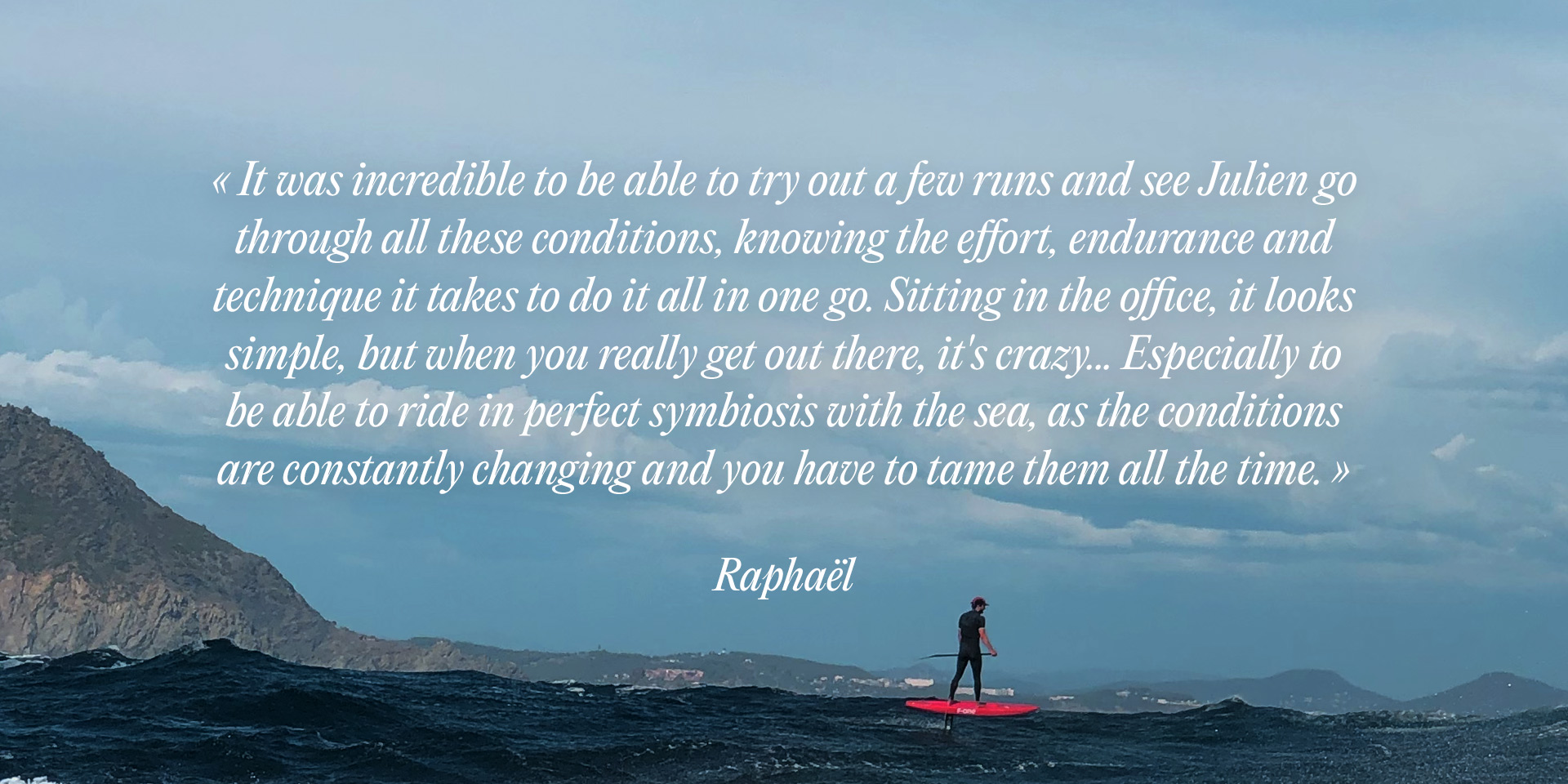 Julien encountered his first big test near Port-Saint-Louis-du-Rhône, slightly before Fos-sur-Mer and around the 100 km mark. The wind turned north and averaged 30 to 40 knot cross-shore for a few hours, all while the western swell grew bigger. He faced a few difficult hours until Marseille, fighting leg cramps and trying to stay up on his foil. Exhausted, he even thought of giving up. Thankfully and after a short break, the wind ultimately switched direction, bringing a lot of relief and help.
Raphaël joined Julien again for his third and final run between Marseille and La Ciotat. The conditions had slightly calmed down again, and he admitted this was probably his most enjoyable run of the three. He reached a maximum speed of 20.5 knots and could stay in control the whole time, simply enjoy the thrill of the speed and the incoming bumps.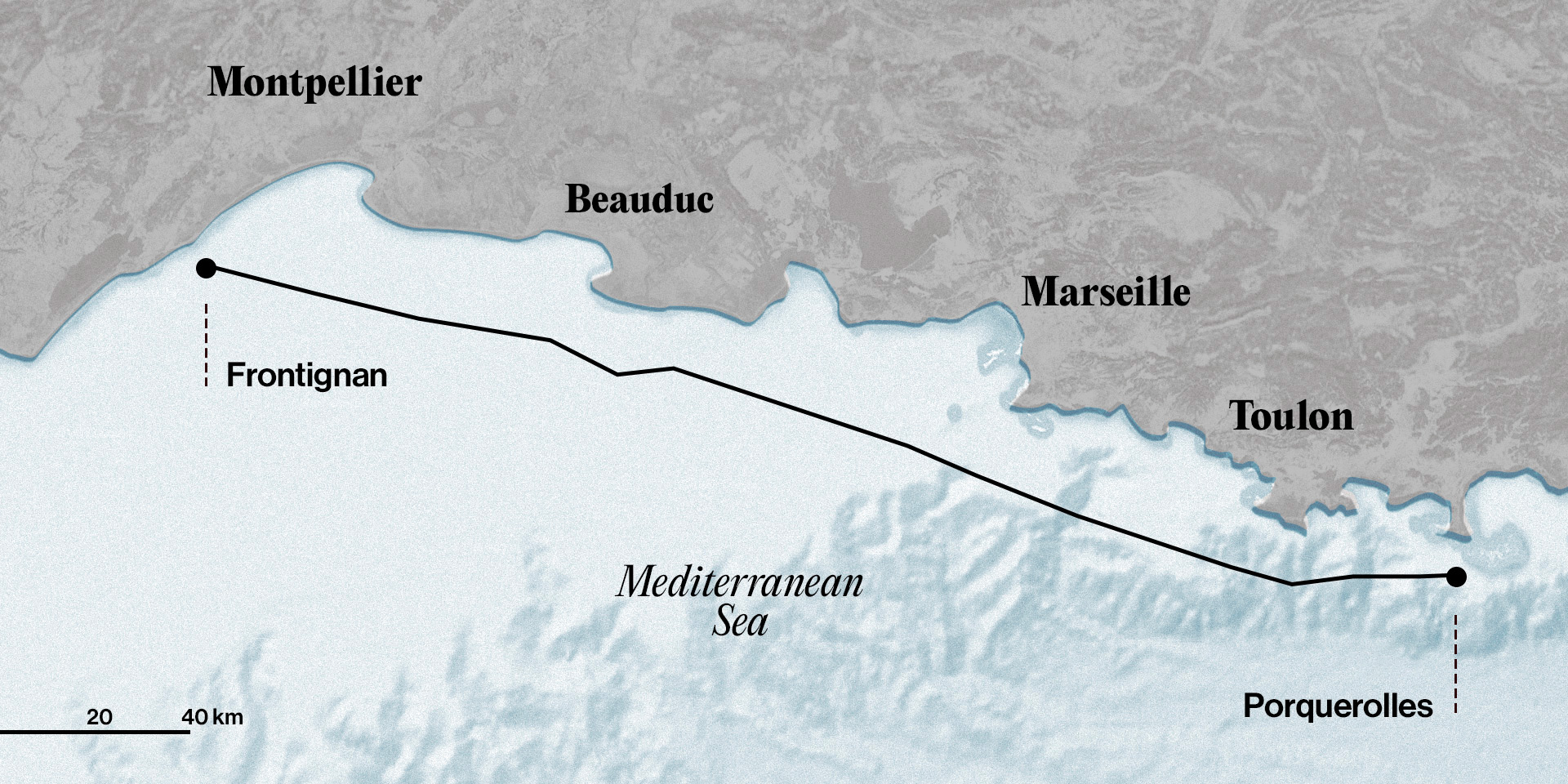 The next tough passage for Julien came around Cap Sicié, where the treacherous swell, coupled with incredibly strong winds, blowing well over 45 knots and sometimes gusting up to 57 knots, seemed straight out of Dante's imagination. The next few hours seemed endless, but he pushed through. 
"The first 100 kilometers were a real treat," Julien said. "It was an easy and pleasant run; I could have gone on for a very long time without any problems like that. The sea state off Fos and Cap Sicié really affected me, both mentally and physically. Having the conditions working against you completely discourages you. But from Fos onwards, I went into a kind of trance, a flow state right to the end. It was very special, and I found it hard to get out of it all the way to port."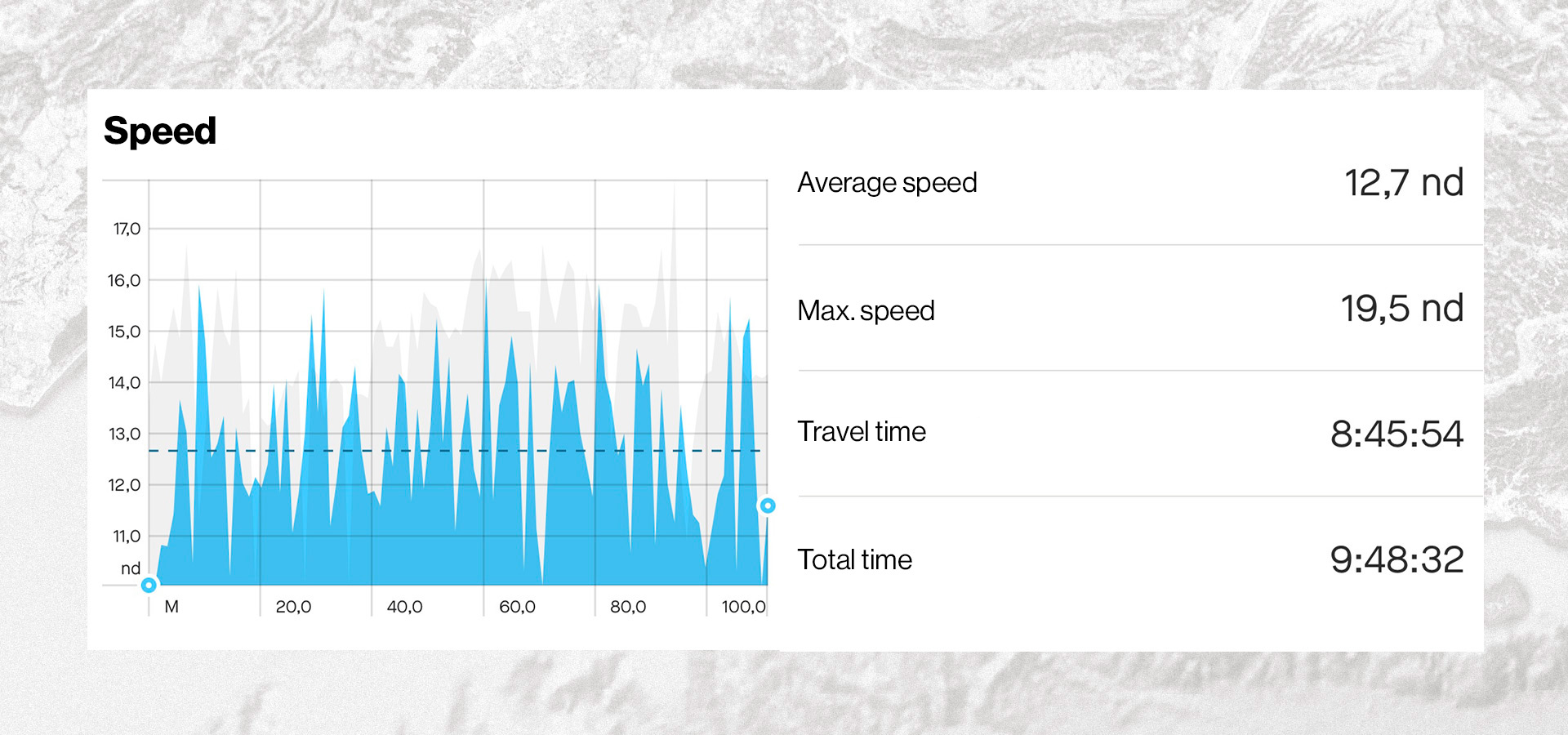 The sea became fantastic again after Cap Sicié, with the wind and swell helping Julien end his Diagonale du Lion in dreamy conditions. With an average speed of 12,7 knots, he arrived in Porquerolles shortly before 19h00 along with the rest of the team, exhausted, relieved, and euphoric. His downwind ultimately lasted for 205.58 kilometers and 9 h 48 minutes, including 8 h 45 minutes spent on the foil.
"It was great to share this with good friends and especially my father who was able to ride besides me for 90km," Julien said. "It's an adventure I'll always remember with a lot of emotion."
This is the second time that members of our R&D team have passed the 200-km mark in a downwind.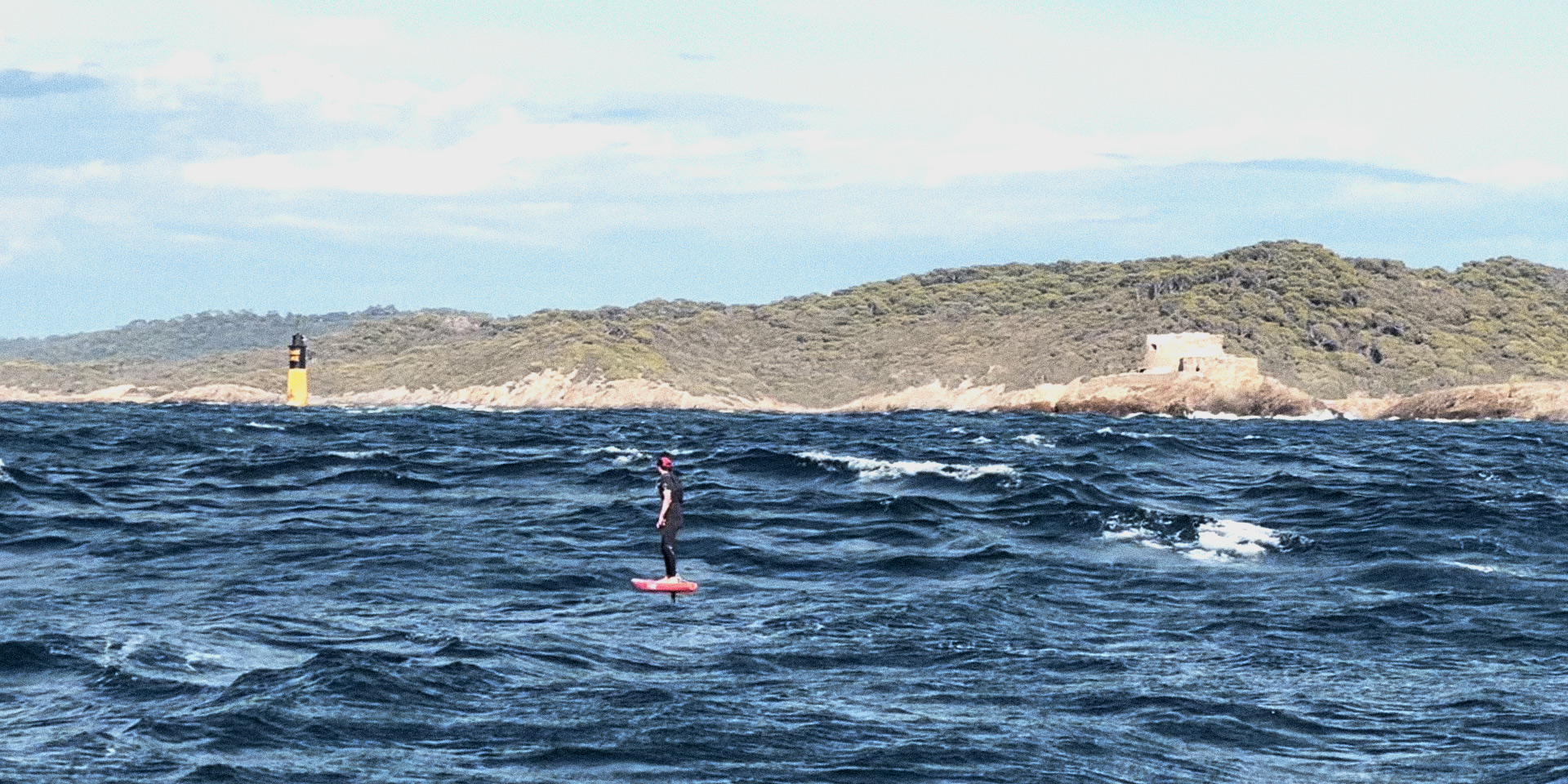 Disclaimer: This downwinder was performed by trained professional riders. Long distance crossings require physical preparation, proper security devices, and assistance at sea. Please do not attempt any downwinders without proper training.


Stay tuned for more.