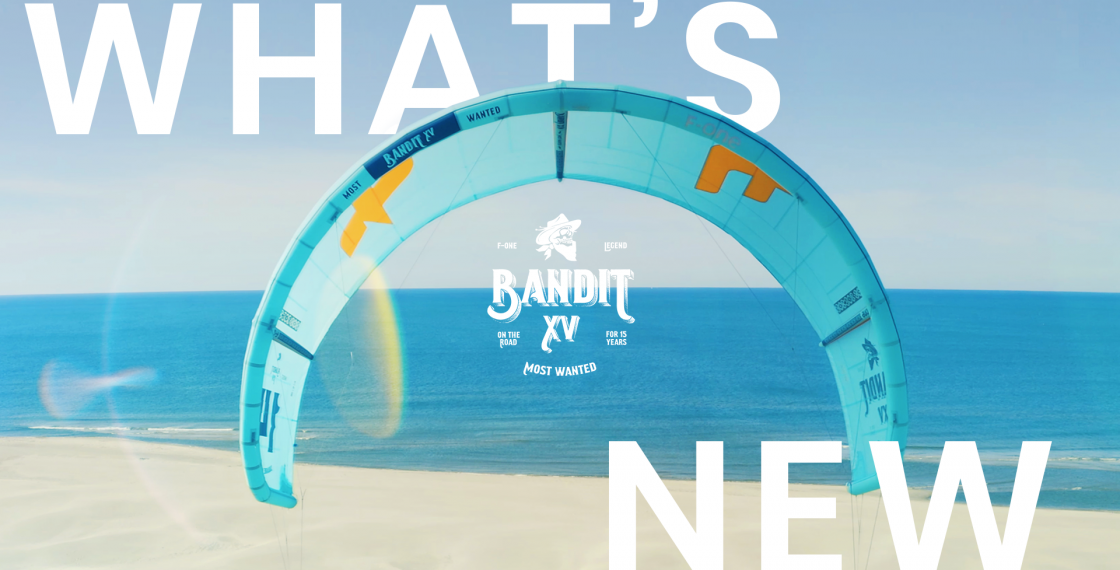 15 years after the birth of the first BANDIT, the F-ONE design team has once again put an astounding amount of work to create the best kiting experience for all riders.
Jump higher, perform your favorite tricks at ease, improve your ride. The connection between the rider and the kite has never felt so natural.
Discover the new features of F-ONE's legendary kite.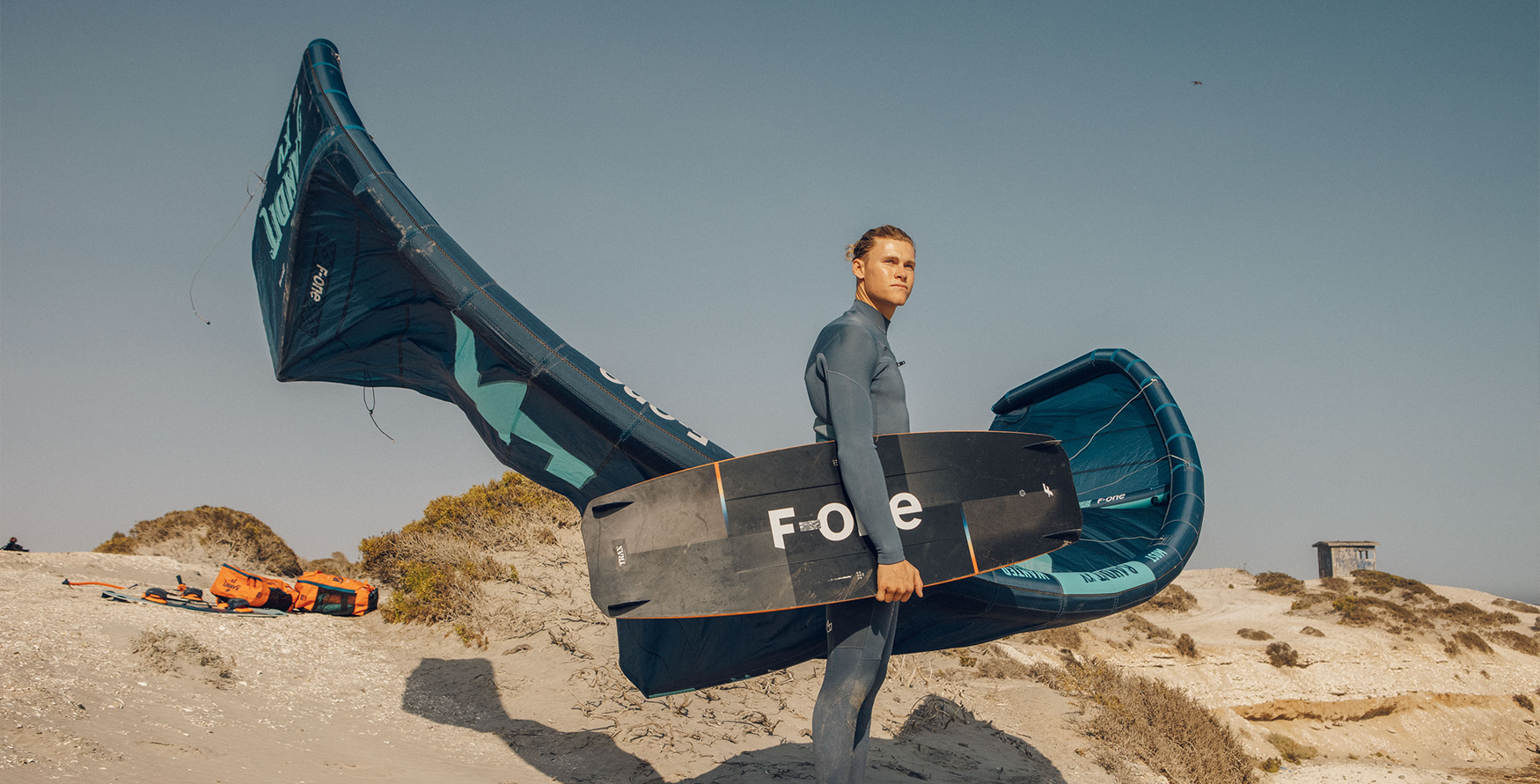 Liam Whaley talks about the BANDIT XV
" The new Bandit is an amazing kite. I used to ride with the Bullit but I switched to the Bandit XV.
For me it just works better for kiteloops and jumps.
This year kiteloops are next level and hangtime is awesome. "

REDESIGNED LEADING EDGE
The leading edge has been redesigned with one more segment and a new diameter for optimum maneuverability and stability.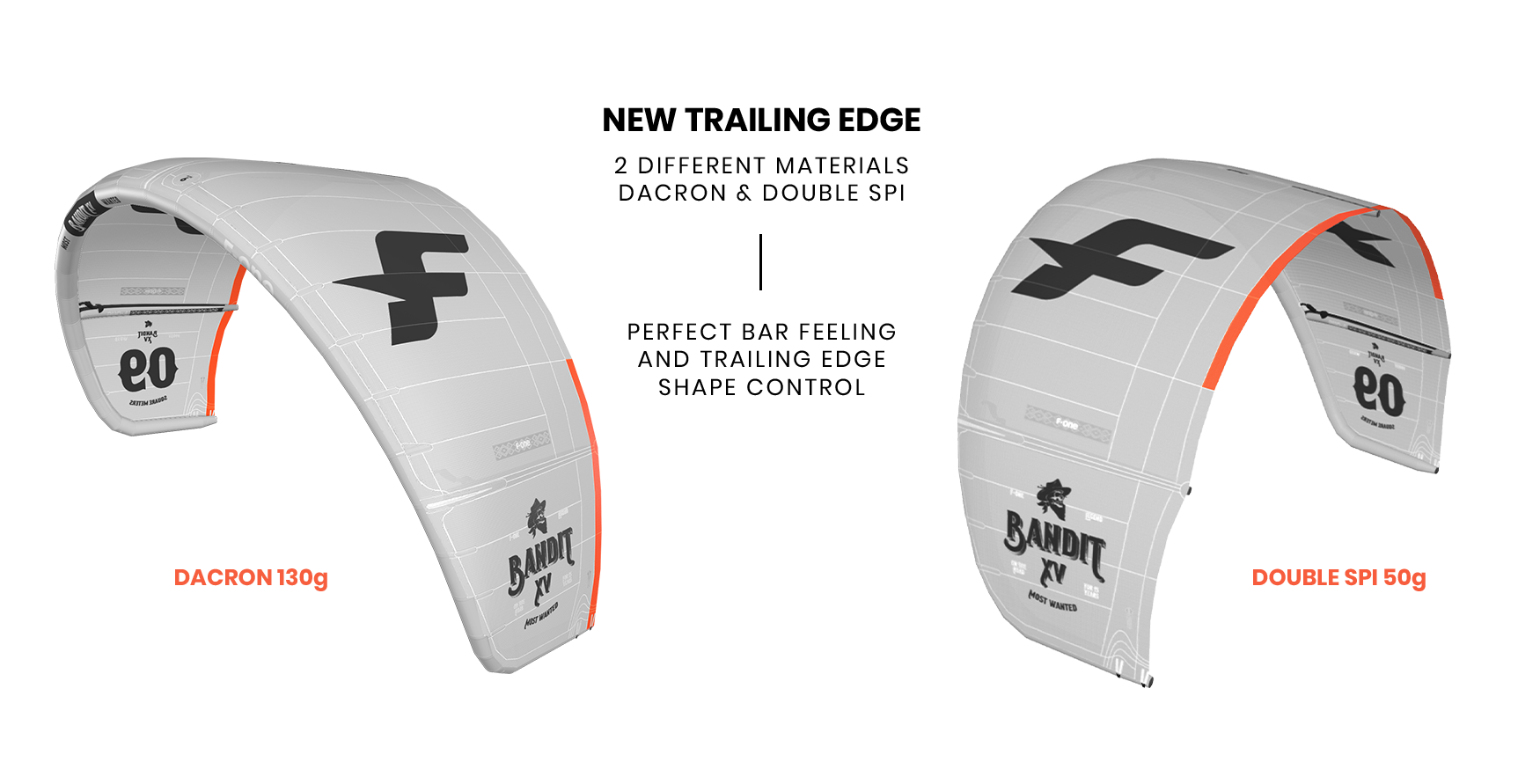 NEW TRAILING EDGE
The BANDIT is incredibly stable in the air, no matter what the wind is doing. Its fantastic control allows you to perform to a high level in all areas.
The kite translates gusts into forward pull.
Experience the fabulous BANDIT feeling of the steering and the sheeting working so beautifully together.

DOUBLE VERTICAL PANELS
The new double vertical panel around the trailing edge, the double canopy trailing edge
and the lighter Dacron between S1 and S2 offer the sleekest profile for the most stable flight.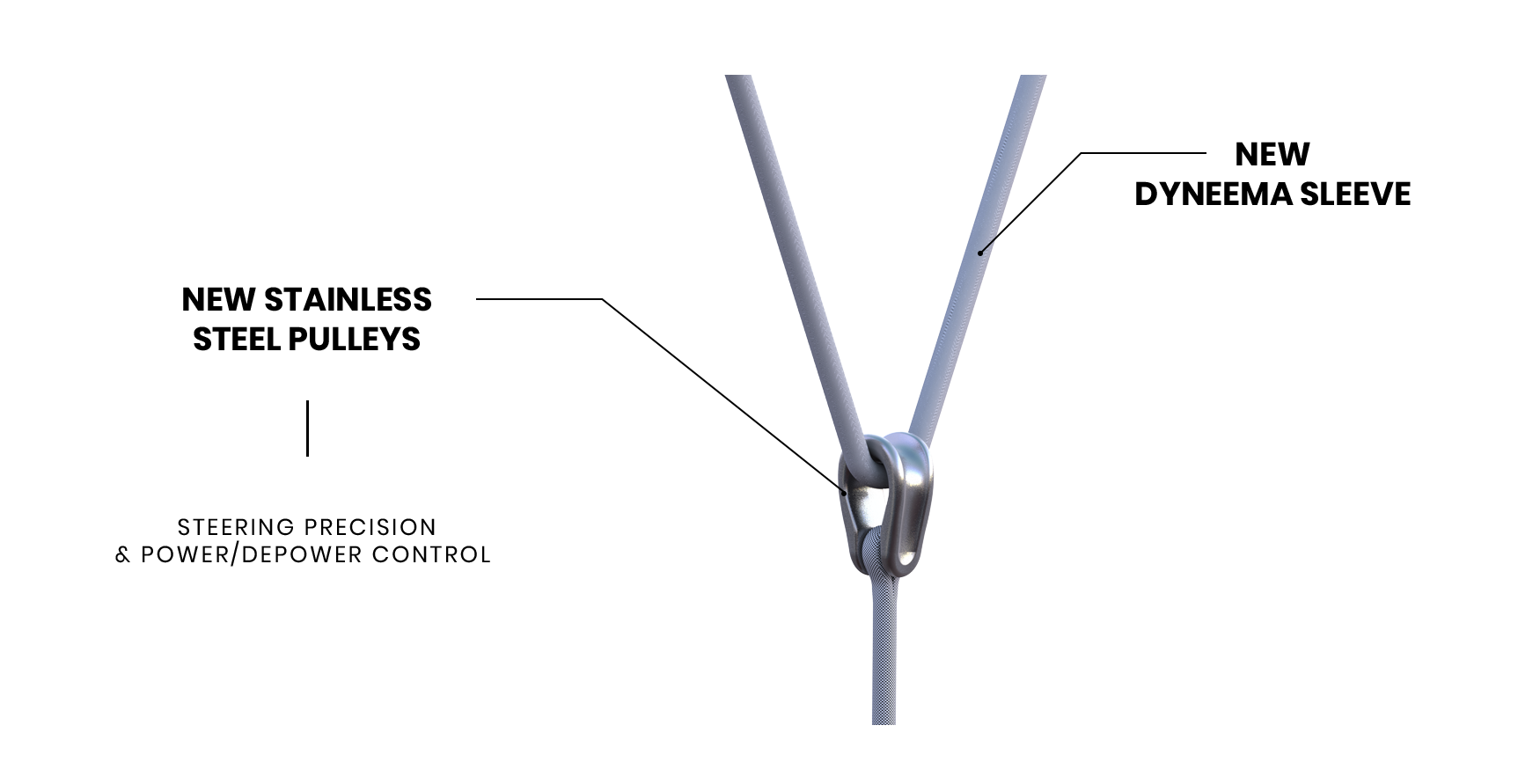 NEW PULLEYS WITH DYNEEMA SLEEVES
The kite offers incomparable bar feeling.
The impressive instant steering response offers precision flying with the best balance between ease of input and feedback impulses from the kite.
This results into a very linear feel with zero stalling

Stay tuned for more !