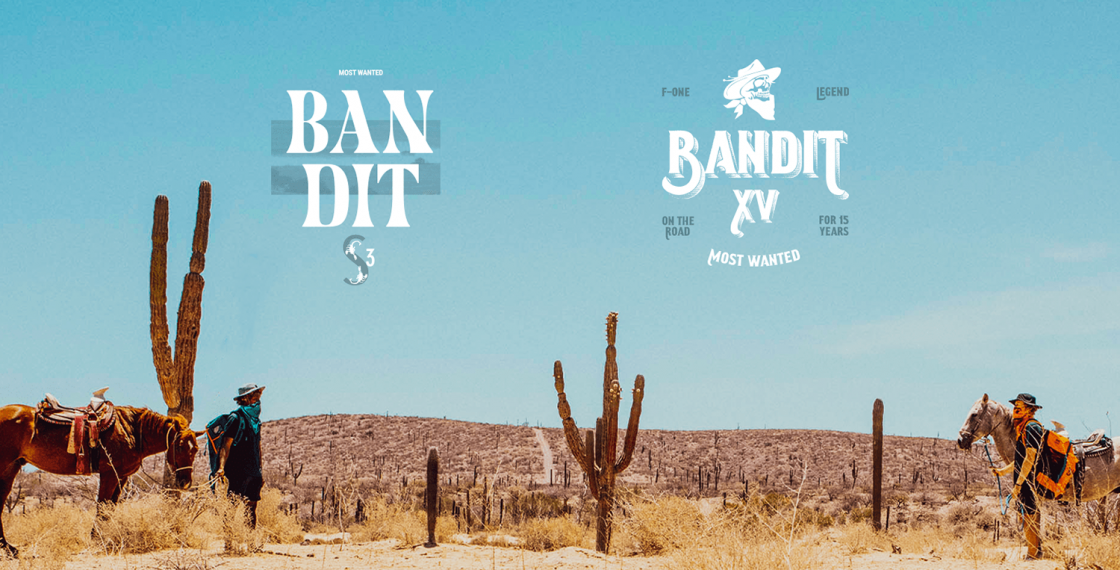 For 15 years the BANDIT has been kiters' best companion.
When riding waves, jumping high, sending loops, climbing on the first
step of a podium, learning how to waterstart or breaking world record,
the BANDIT has been the ultimate kite choice.
For 15 years, the BANDIT has surprised,
amazed and made riders truly stoked.
For 15 years, the F-ONE design team has never stopped
improving each year the most sold kite in the world.
From its creation, with the DELTA C-SHAPE,
the BANDIT has shown its uniqueness
and its fantastic abilily to perfom in every discipline.
The R&D team has continuously worked on designing
the best kite which will let all riders enjoy all conditions.

For this 15th anniversary we wanted to go back to the origins of the BANDIT,
and recreate the universe that inspired us in the early days of our kite.
Watch Mitu Monteiro & Liam Whaley in an ultimate confrontation,
each of them fighting with their weapon of choice.

Most Wanted for 15 years and still running, the BANDIT never fails to impress !