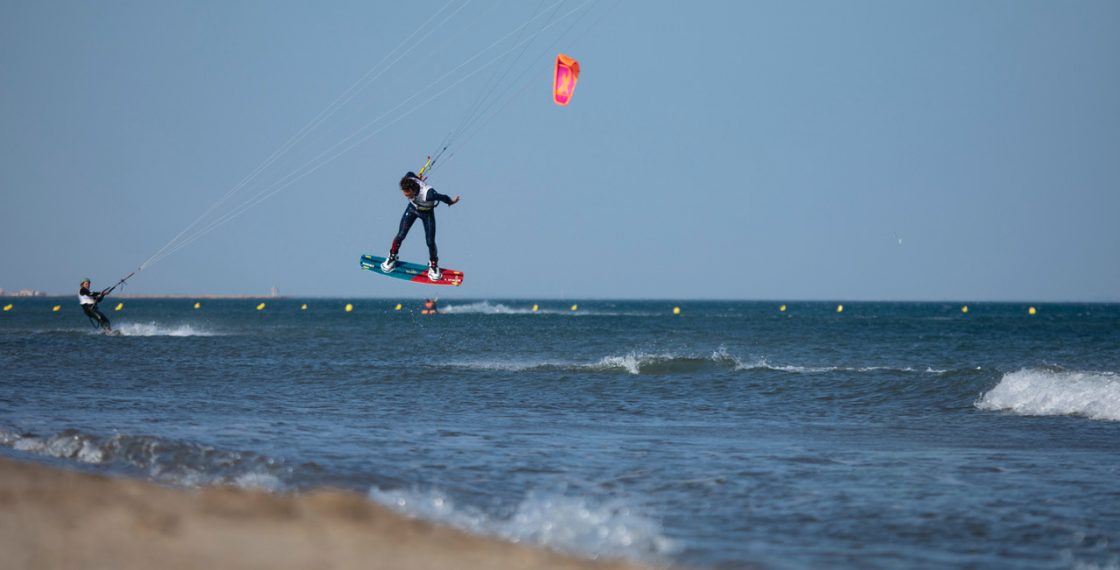 We love the Junior Kiteboarding World Cup, not only because it's the start of the freestyle season, but because the groms' stoke is so good to watch.
With riders from 17 different nationalities, 60 riders were competiting this year. The level is  high, and conditions were pretty tricky with a gusty Tramontane (20 to 40knots).
The organisation had decided to run double eliminations for the U19 and U16.
In the U19, Maxime Chabloz lost in the single elimination final on the day of his 18th birthday, but was not ready to give his JR title away.
The following day, Max had to win the final twice to be on the first step of the podium, and he did, making us all proud.
Osaia Reding was the youngest of the girls category and had to deal with the tricky conditions, she couldn't exactly land her best tricks but she fought hard and managed to win the competition. On the second step of the podium is local rider Mathilda Roux, who was also riding really well.
Romain Giuliano wins the U21 riding with his new F-ONE gear for the first time . Just to tell you how the WTF!? is really there to Win the Freestyle competitions !
A big congrats to our other riders who battled hard, Oscar Perrineau (5th U19), Adrian Carbonnel (6th U19), Malo Renaud(6th U16) & Théo Fermon(7th U19).
THANK YOU to Nicolas Delmas and Etienne Lhote for their great coaching skills which really boosted our riders !
Next stop > GKA Leucate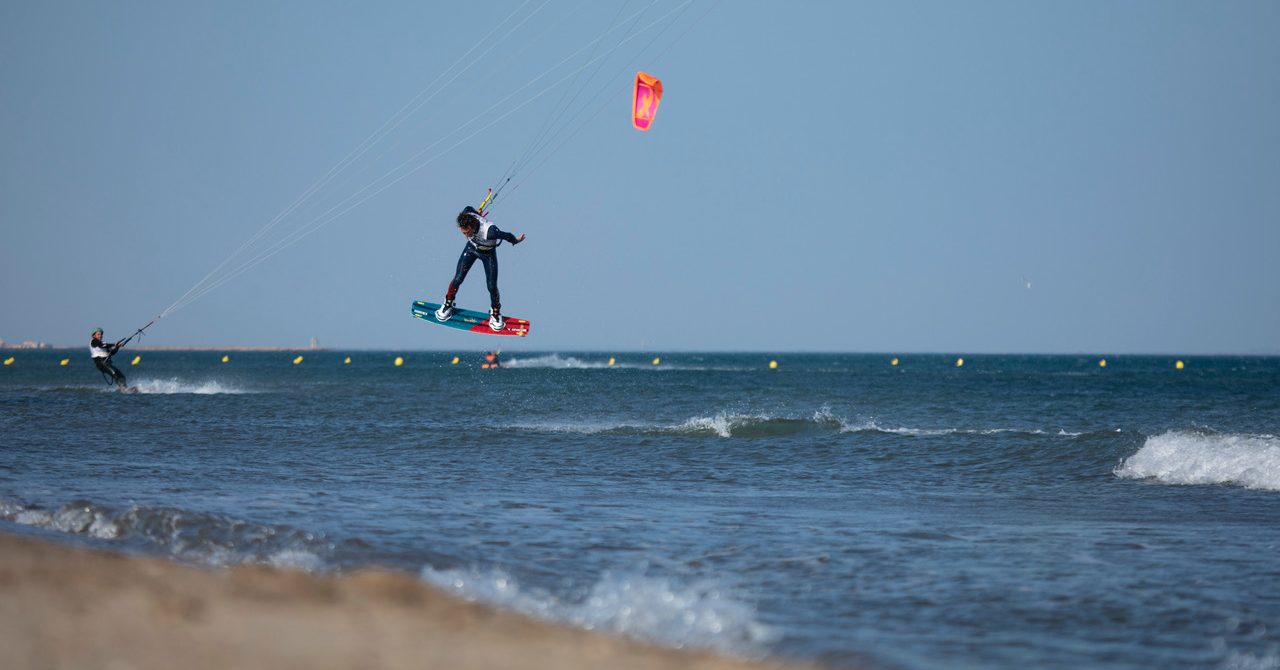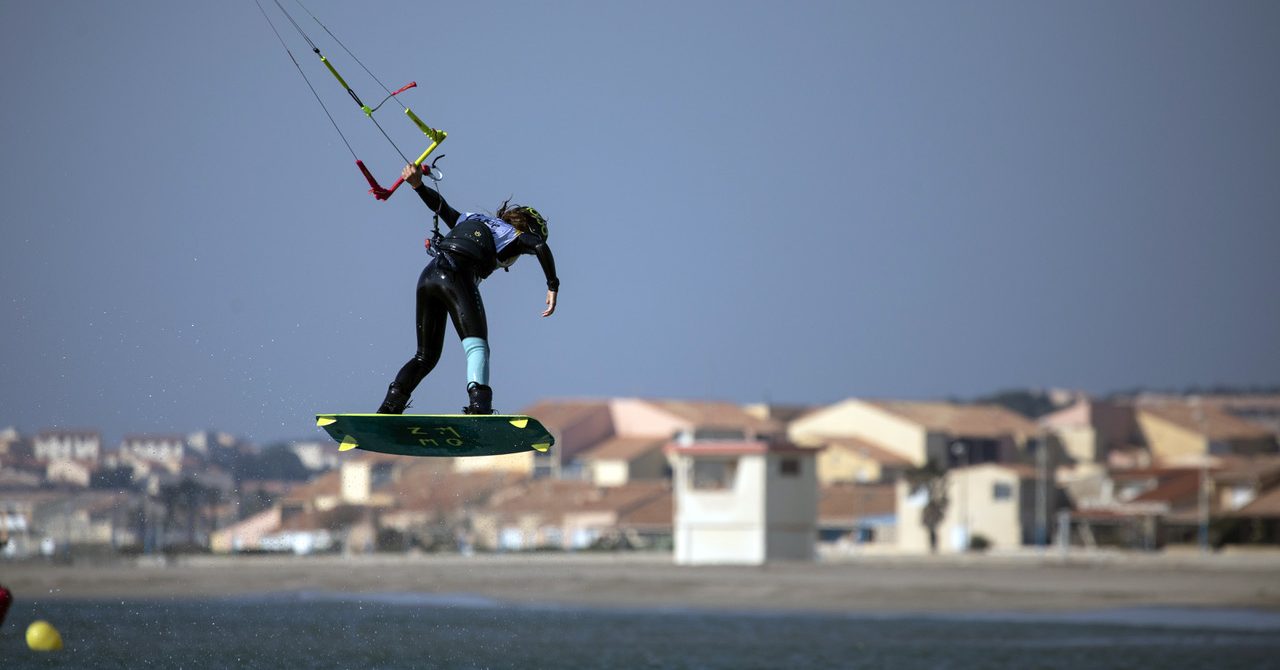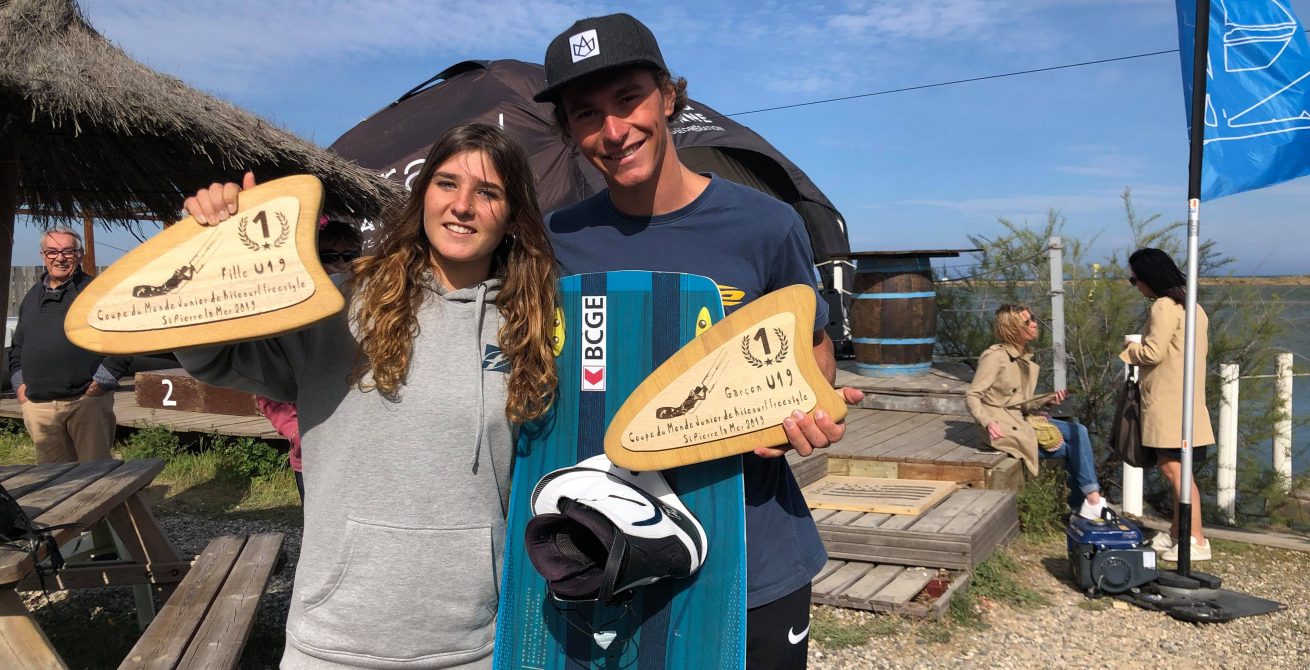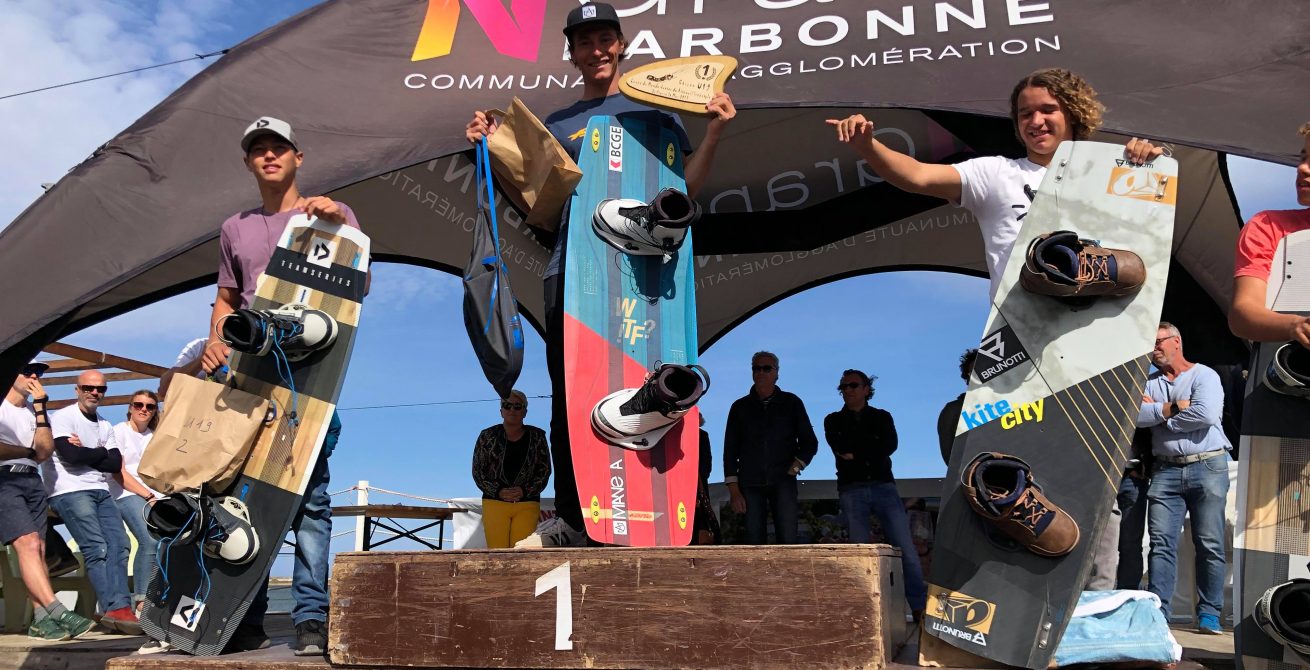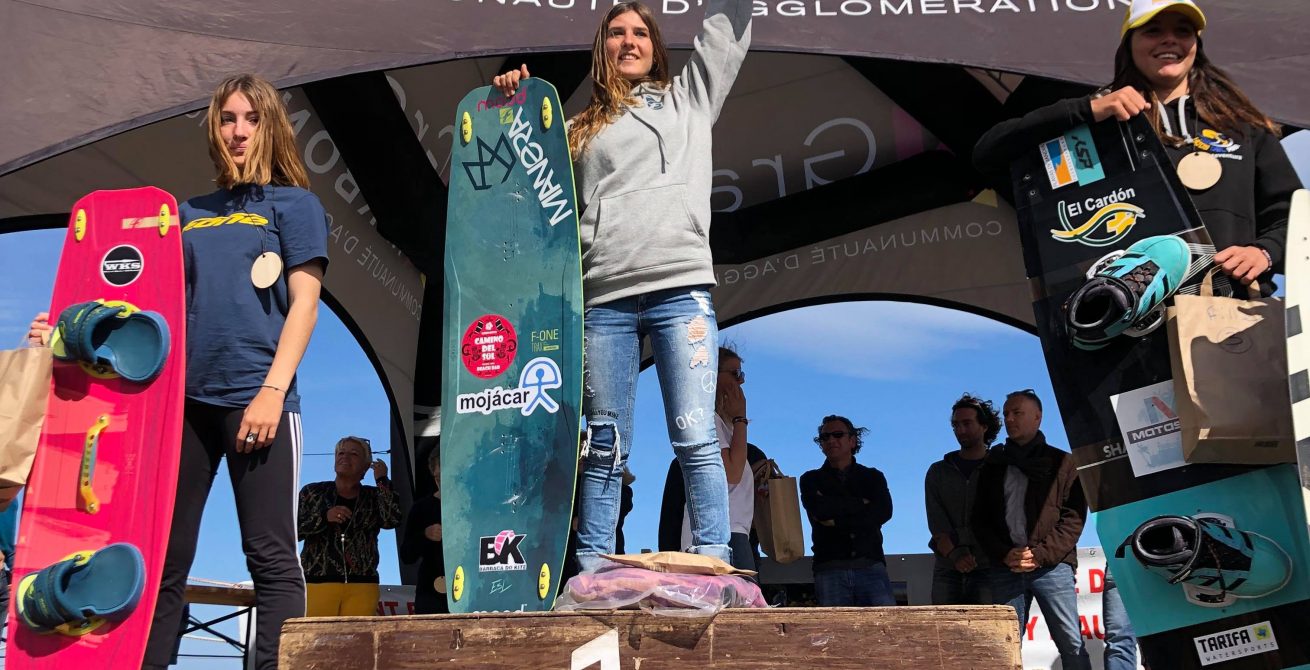 Photo credits : Sharkeye / Reload Prod