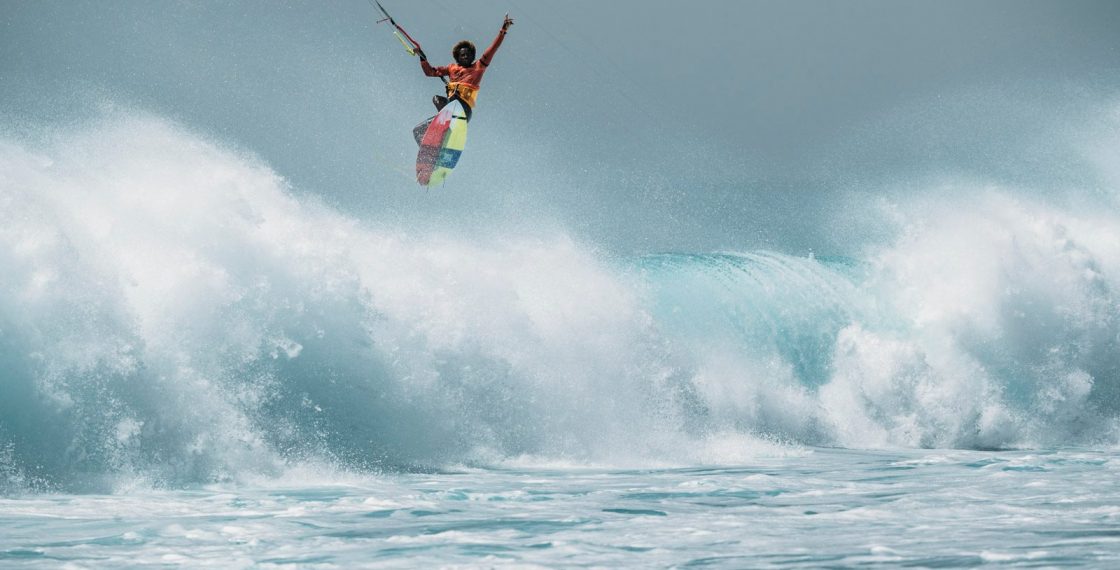 This was definitely the most amazing conditions the GKA riders could hope for.
Ponta Preta has been absolutely firing this week for the first event of the Kite-surf world Cup, delivering double overheads and above.
Unfortunately Camille Delannoy couldn't compete for the single eliminatinon due to a nasty back injury.
He went to the first round of the doubles but couldn't ride as he wanted due to the pain on his back.
Mitu took the win on his homebreak, in an untouchable and beautifully humble way.
He offered a wave riding masterclass, scoring  a 10 for one of his waves.
So relaxed on the water, riding with flow and precision, his fluid power worked wonders.
Combining top-to-bottom turns and barrels, the crowd was going wild watching the 'maestro' tearing Ponta Preta appart.
No need to say that we are extremely proud of Mitu Monteiro, king of Ponta Preta. 
His winning gear: