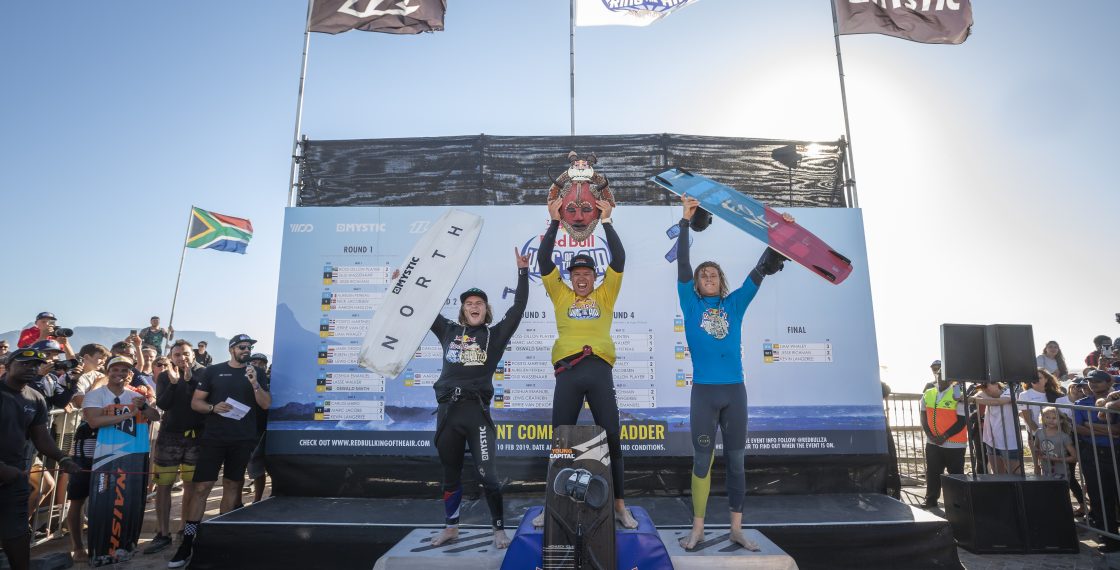 There is no event like the Redbull King of the Air.
The kiting world is waiting all year long for this competition, it is always worth the wait.
The waiting period is pretty nerve racking as the course director is waiting for THE perfect day: 25+ knots and 2m waves.
When Cape Doctor finally showed up , the public was there on the beach ready to watch quite a show.
The world's best big air kiteboarding athletes have probably more pressure for this competition only because of the huge crowd waiting for them to send it.
And they did SEND IT !
Two of our team riders were participating:
Liam Whaley and Aurélien Pétreau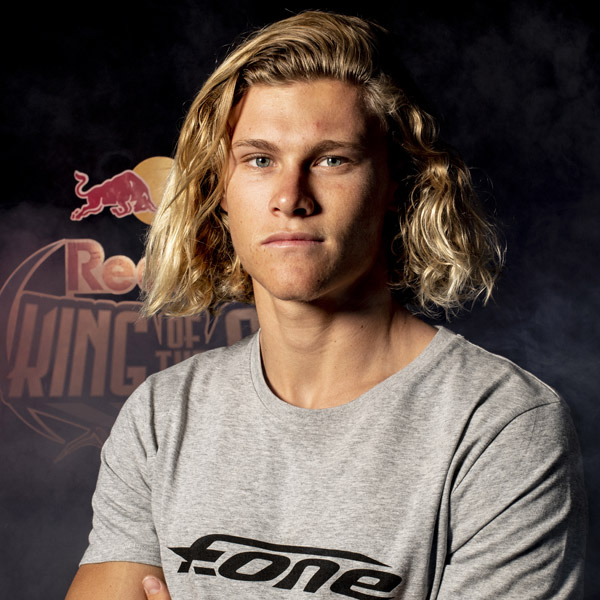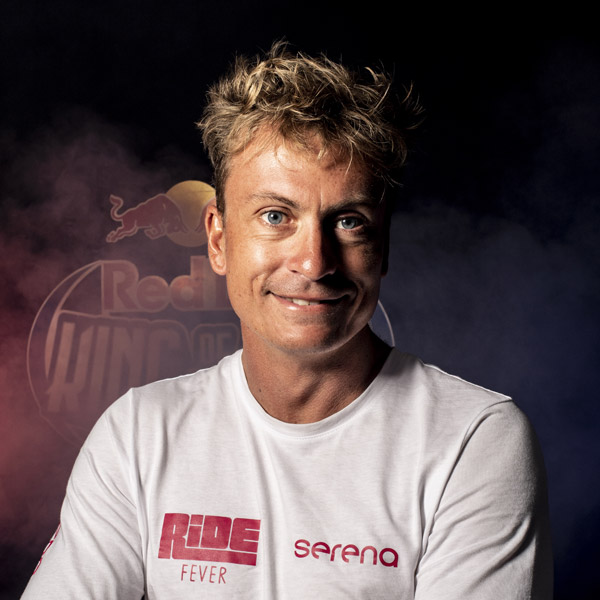 The event is a real celebration of Big Air.
What was amazing to watch was the support from the crowd on the beach. It was buzzing.
Aurélien had his family and friends cheering him on with banners and flags, Liam had his crew too and a lot of supporters.
Judges are looking at extreme Big Air and overall impression.
Aurélien has brought novelty to the competition.
The crowd was going crazy watching his perfect kiteloop boards off. His fluidity was unreal along with his kiteloop deadman.
He made it to the semi-finals a few days later against now 3x Redbull king of the Air Kevin Langeree.
He fought so hard and it was an extremely close semi-final.
Liam was straight through to round 4 with a super clean, powerful and technical ride. And then made it to the finals against Kevin Langeree and Jesse Richman.
His style is unique, he is wearing boots when the others are straped. His kiteloop handle passes are insane and his double backroll handle passes pretty insane.
It was such an intense final, Liam landed a perfect kiteloop KGB whilst the crowd on the beach was going crazy.
The Double Kung fu pass was out of this world.
He ended on the third place of the podium, proud but said  "Today I put all of my energy and heart into competing. I Literally did everything I was capable of in that final… Thank you everyone for the continued support , it means the world. the crowd on the beach gave me goose bumps. I promise I won't stop fighting until I win this event. "
Aurélien is 4th and is just as motivated to get on the podium.