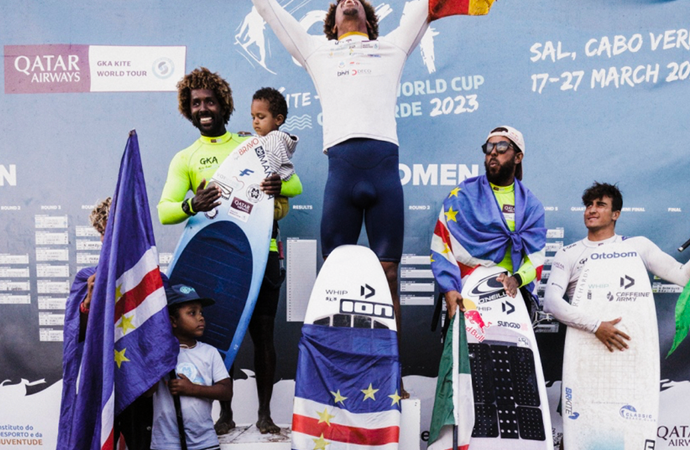 "We have a party at home, so why not be a part of it?"
When Ponta Preta calls, it's almost impossible for Mitu Monteiro to not answer. And when the GKA Kite-Surf World Tour announced a wave stop in Cape Verde right in his backyard, he simply couldn't resist.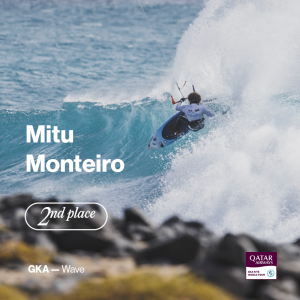 Four years after his last event, it was back to business for the legend and pioneer of strapless kitesurf. Mitu, who had won this leg back in 2019, competed like he never left, mastering the Ponta Preta break like very few could.
The 2019 vice-world champion cruised through a series of incredible heats and quickly found himself in the final against fellow Cape Verdian Matchu Lopes. After an intense round, Mitu finished second and was part of a podium 100% local.
Mitu was elated to compete again in front of his home crowd, but most importantly to share this special moment with his whole family. He got the chance to stand on the podium with his three sons, who are already loving the water and the waves as much as him.
"It's so nice to have it here at home, to have my friends on the podium with me here in Cape Verde—is really, really nice. I'm super-stoked."
Congratulations Mitu!