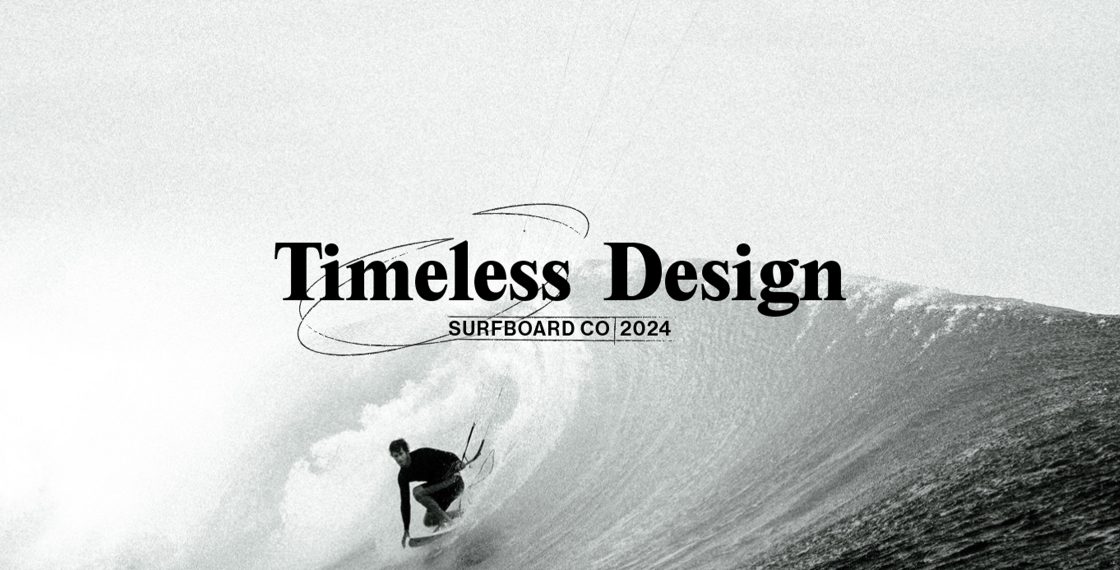 Introducing the F-ONE 2024 surfboards collection – where innovation meets timeless design.
For over two decades, F-ONE has redefined the art of wave riding and strapless freestyle
with cutting-edge technologies and an unwavering commitment to excellence and craftmanship.
Our board's constructions guarantee outstanding durability and strength.
Our technologies endure over time, while our designs have become timeless, passing through trends and fads thanks to the expertise of our R&D team.
Our surfboards will always deliver the same amount of fun, sensations, and performance as the years go on. 

For 2024, the SHADOW, our highly reactive wave specialist, comes with an enhanced shape and outline for more speed and control.
The MITU PRO CARBON, MITU PRO BAMBOO range and the SLICE BAMBOO range have also been updated for this collection.

SHADOW
Surf
5'4" / 5'6" / 5'8"
Terribly efficient and intuitive to ride, the SHADOW was designed for high-speed performance surfing.
Benefitting this year from an enhanced shape and outline,
the new SHADOW brings more speed and control to reach the purest and most authentic surfboard feeling possible,
and lets you charge like never before.

MITU PRO CARBON
Waves/ Strapless Freestyle
5'2" / 5'4" / 5'6" / 5'8" / 5'10"
Light and renowned for its reactive and agile outline,
the MITU PRO CARBON is a must-have for any rider who wants to combine high-performance wave riding
with some serious strapless freestyle and air game.

MITU PRO BAMBOO & MITU PRO BAMBOO FOIL
Waves/ Strapless Freestyle
5'2" / 5'4" / 5'6" / 5'8" / 5'10"
The MITU PRO BAMBOO offers the fantastic MITU shape in a simple package using the excellent properties of natural bamboo for a light,
responsive and durable board.
Super versatile, this playful and lively all-rounder board works great for strapless freestyle and waves for riders of all levels.
The MITU PRO BAMBOO FOIL is the same board,
only equipped with Twin-Tracks to mount any foil on the board. This board is only available in 5'6", 5'8" and 5'10".

SLICE BAMBOO & SLICE BAMBOO FOIL
Strapless Freestyle / Waves
5'1" / 5'3" / 5'5"
A staple in our surfboard lineup, the SLICE BAMBOO is a compact surf in a bamboo sandwich construction
which does an excellent job at covering strapless freestyle, small to medium-sized wave surfing,
and kite foiling with the SLICE BAMBOO FOIL edition.

Our entire kitesurf board range features nine models and covers all your needs, from strapless freestyle with the MAGNET CARBON,
to freestyle and surf with the SLICE, TWEAK and MITU PRO models, to pure surf with the SHADOW.
The SLICE BAMBOO and the MITU PRO BAMBOO are also available in a FOIL version,
so riders who love both to surf and to kite foil can enjoy two boards in one.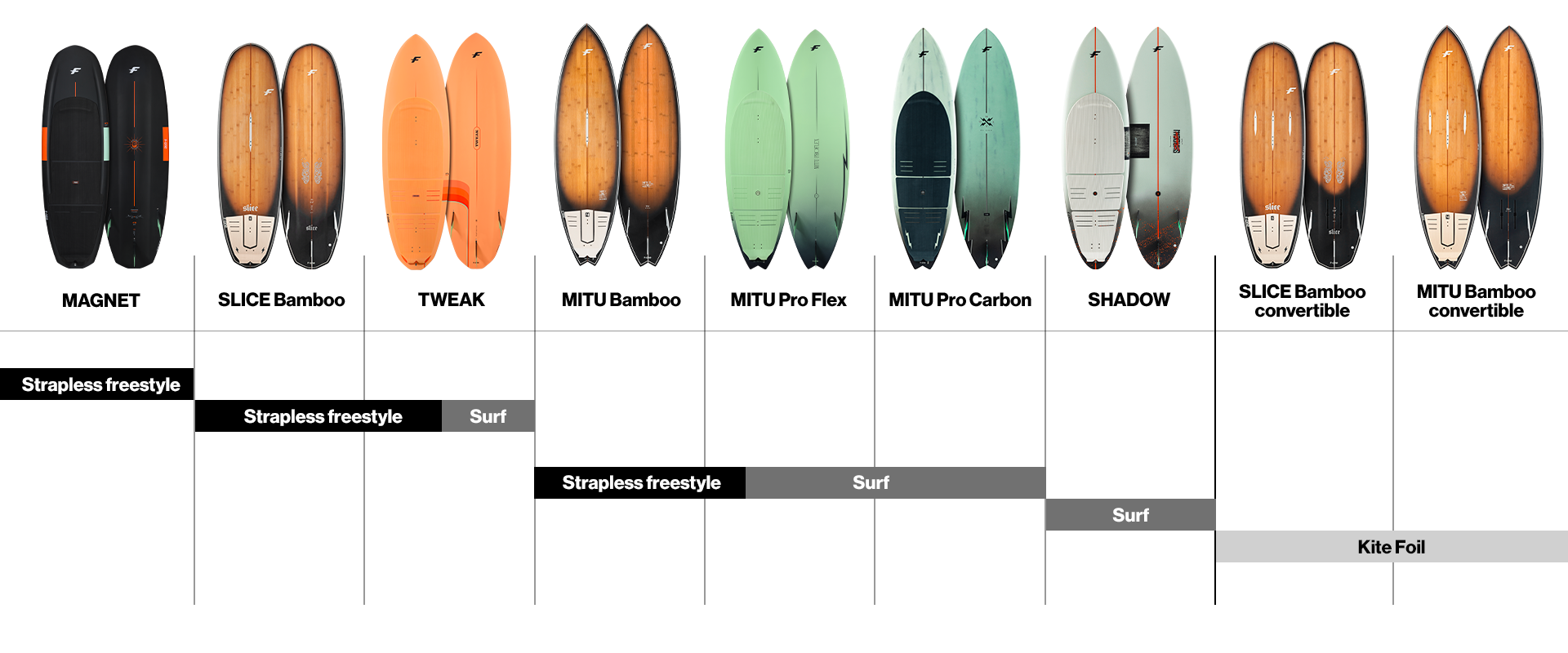 Stay tuned for more.