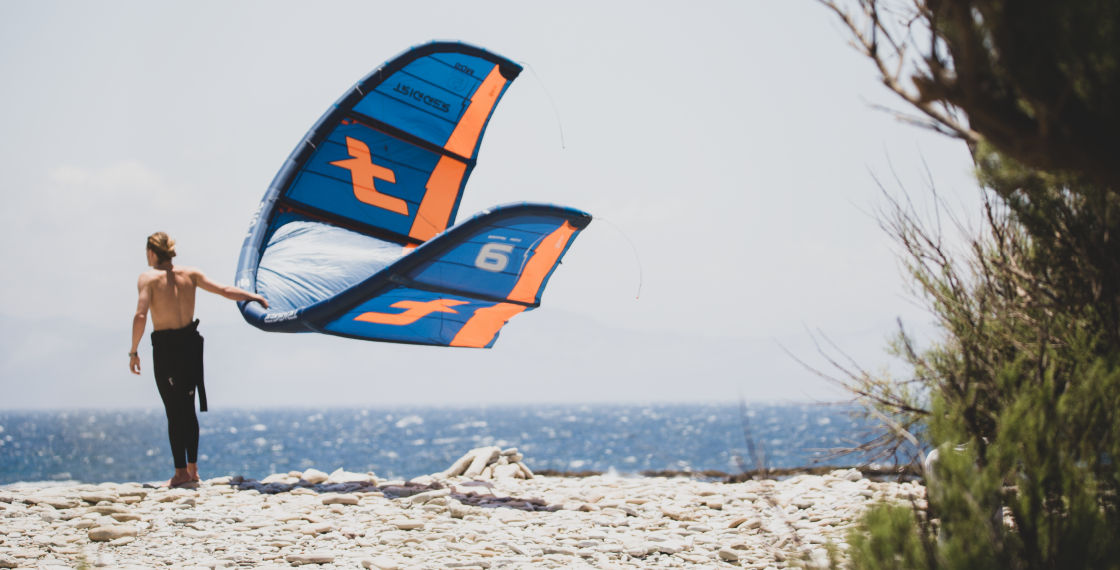 Boost big, experience pure hangtime and enjoy super smooth landings with the new F-ONE TRIGGER. Designed for top Big Air performances, this 5-strut kite will blow your mind. Not only will it allow you to send big loops, but its awesome freeride abilities will also send you back upwind effortlessly. Using our original 5-points connection setup and two pulleys bridles, the TRIGGER is incredibly precise and reactive and will perform in both the high and low end, never letting you down or forcing you to stop your session.
The TRIGGER is the ultimate Big Air weapon to throw huge airs as well as a freeride machine. Designed to perform, its high aspect and five-strut air frame can handle tons of power while still offering precise handling for impeccably targeted sends.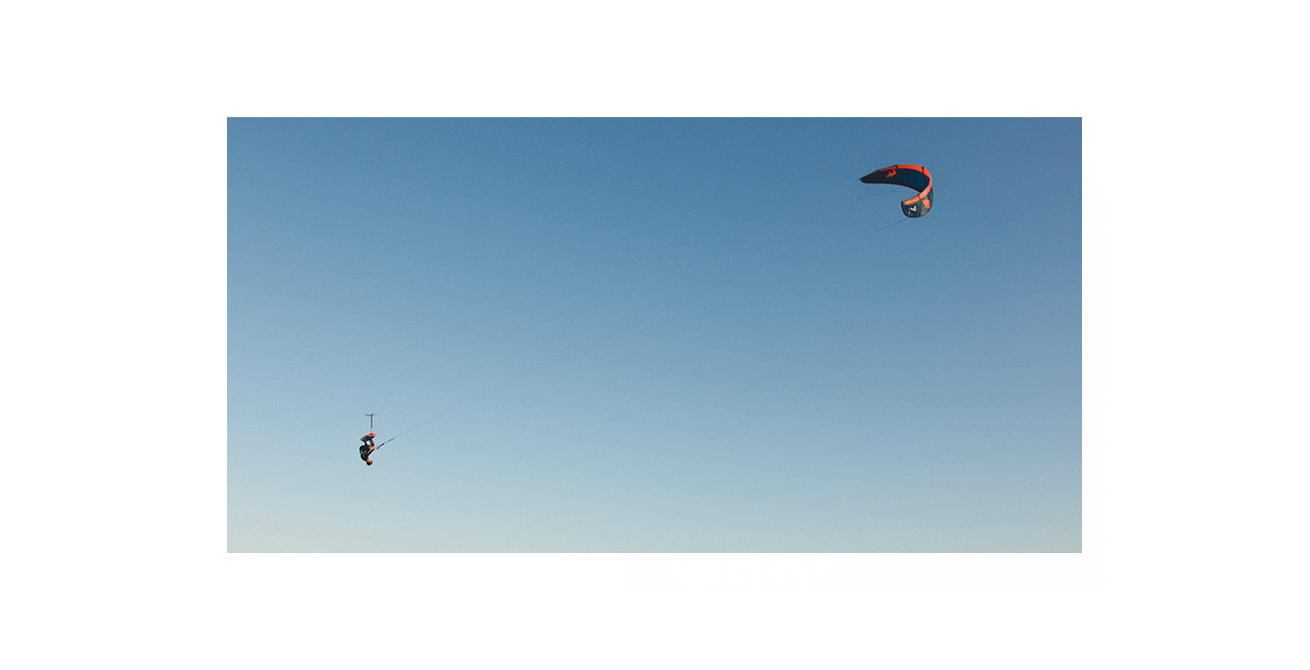 Simply pull the bar to enjoy its mind-blowing vertical boost. The resulting hangtime is on point, offering the perfect amount of float and bar feedback to confidently and gently land after a big jump.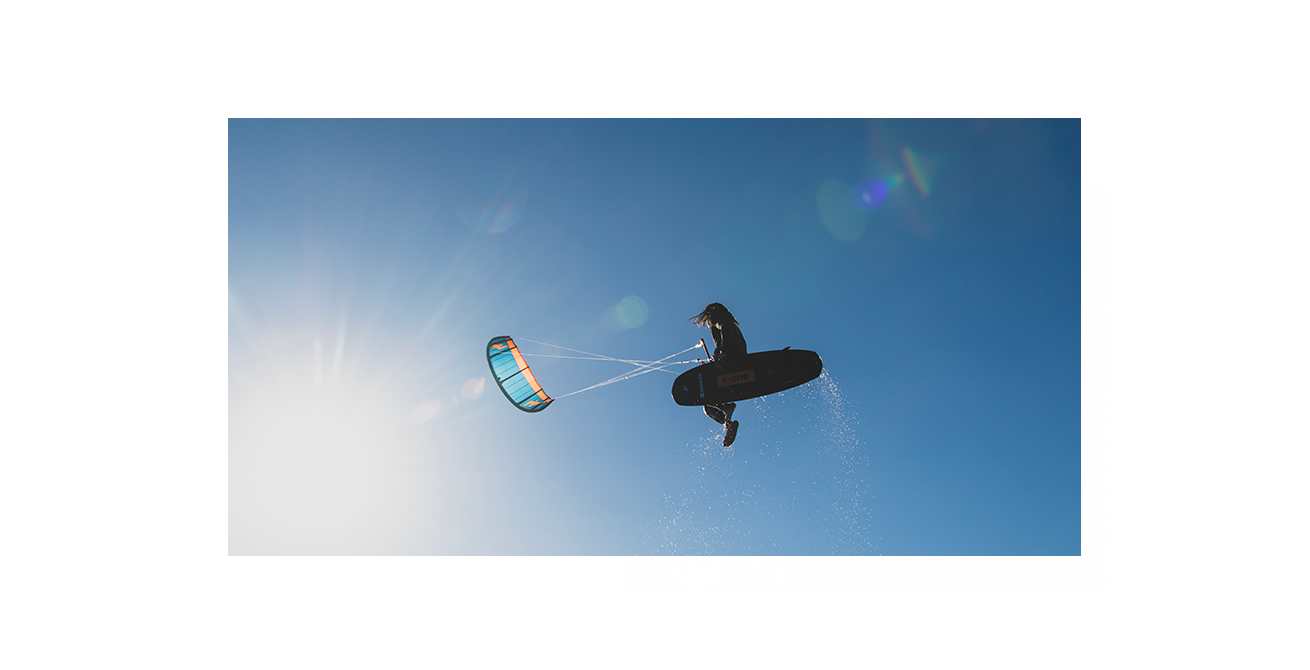 The vertical climb is progressive, and the hold on the way down is so good you will confidently try all your tricks. Very effective in Big Air in all conditions and especially on flat water, its vertical traction allows you to jump high without the need of a kicker.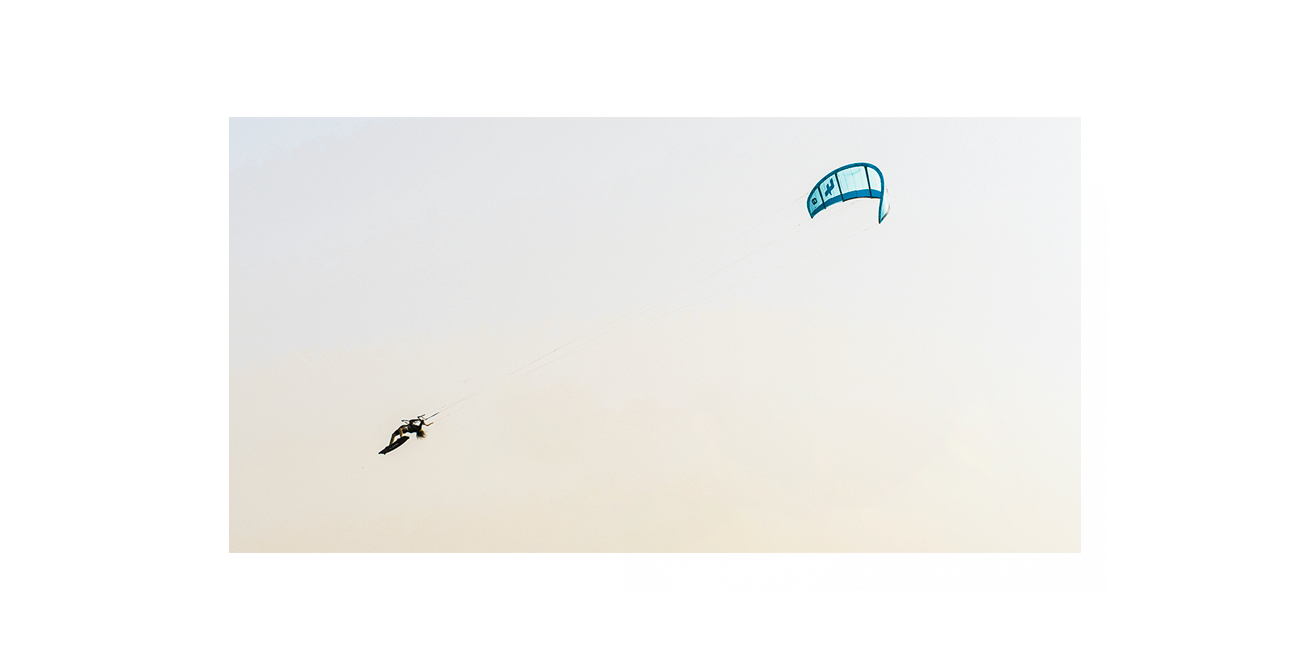 The TRIGGER offers an excellent steering response with light bar pressure and great bar feedback. It is responsive and reactive, achieving a great turning radius with decent speed that feels smooth across the window to send kite loops.


Find out more about the gear they ride with the trigger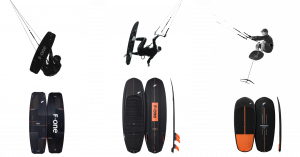 The TRIGGER is aimed at intermediate to expert riders.
It is available in seven sizes and performs extremely well throughout the entire wind range.



This is F-ONE's newest kite and the ultimate Big Air weapon.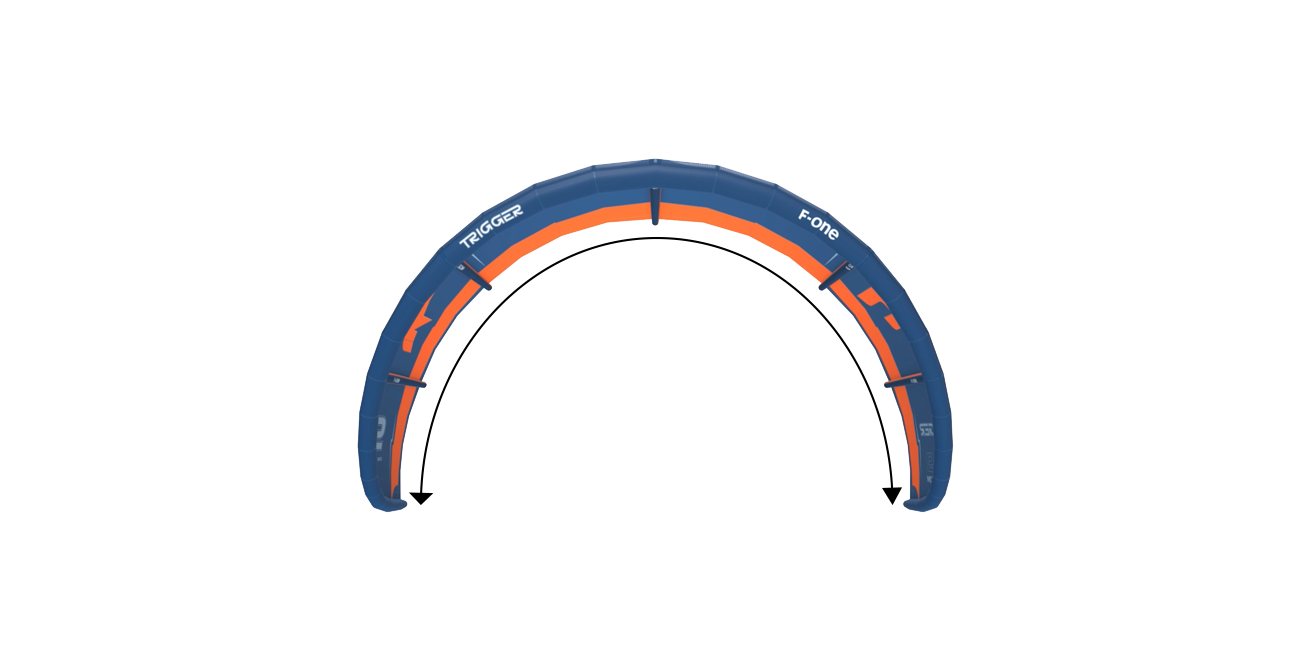 High aspect and flattened arc profile
With its high aspect and flattened arc profile, the TRIGGER was designed to perform.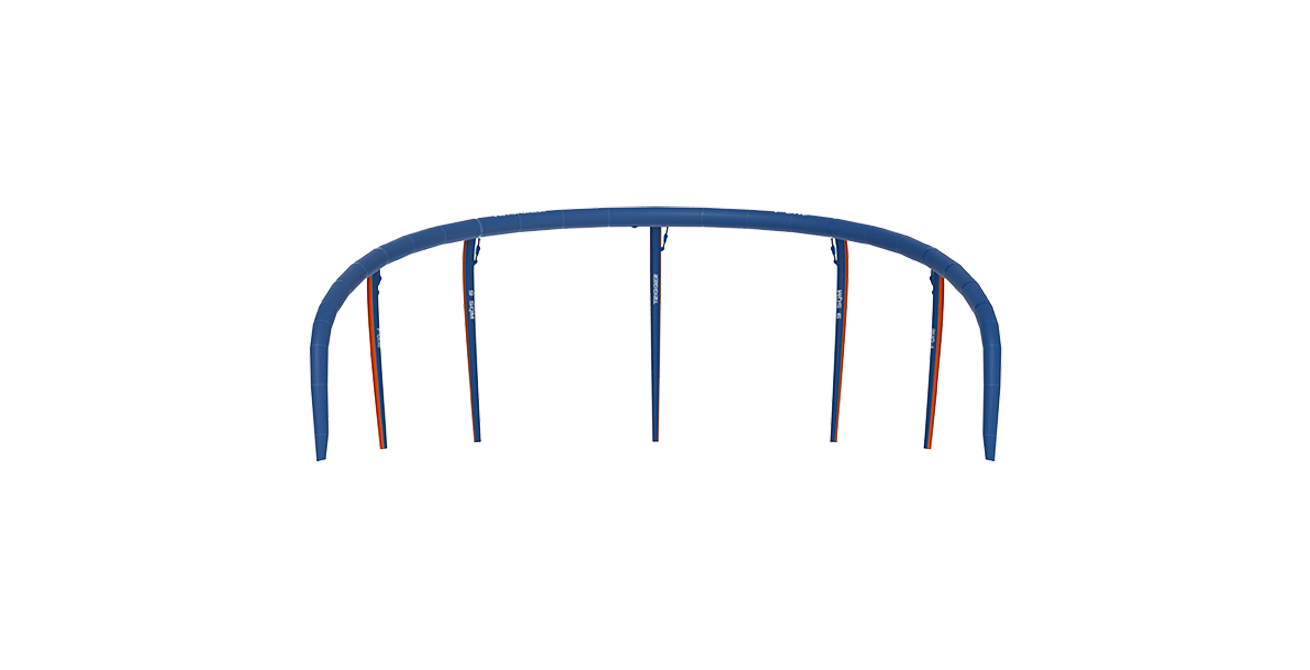 5 struts geometry
Its five-strut air frame brings impressive stability and full control in the high end to handle tons of power.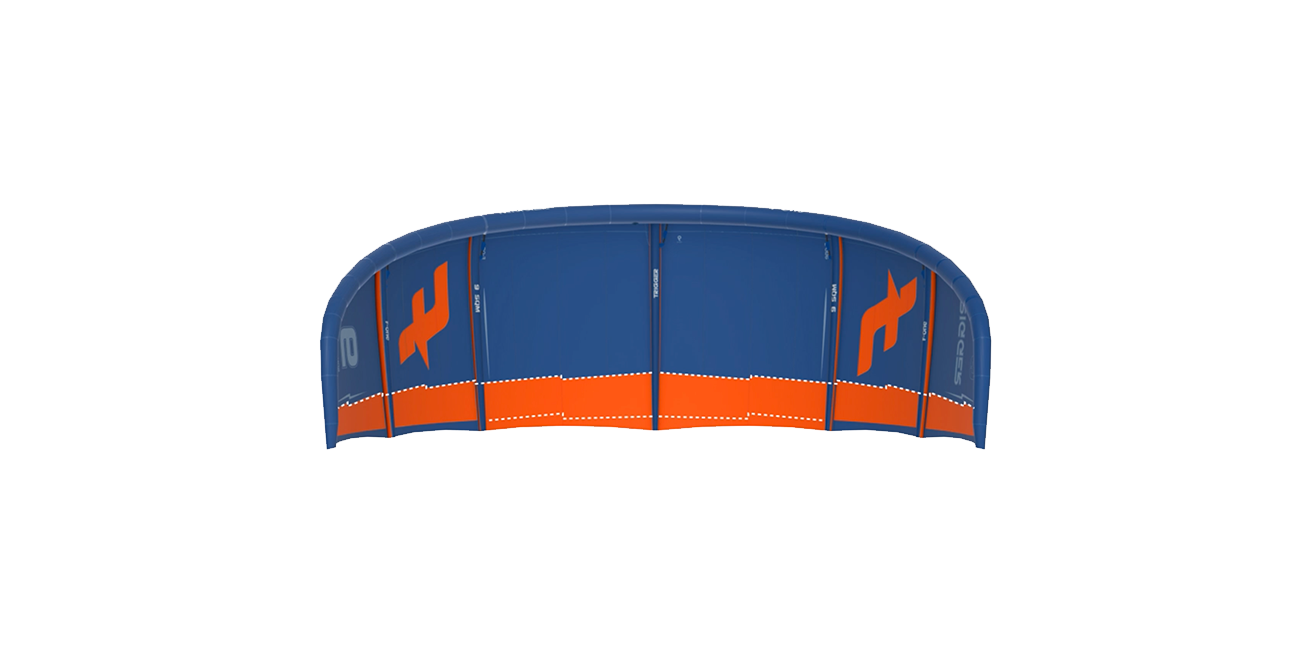 Sleeker Profile
The R&D team looked to make the entire profile amazingly sleek and thus implemented original staggered seams on the trailing edge.
The seam's tension line is thus broken, so the entire profile of the canopy is leveled when the kite is fully powered.