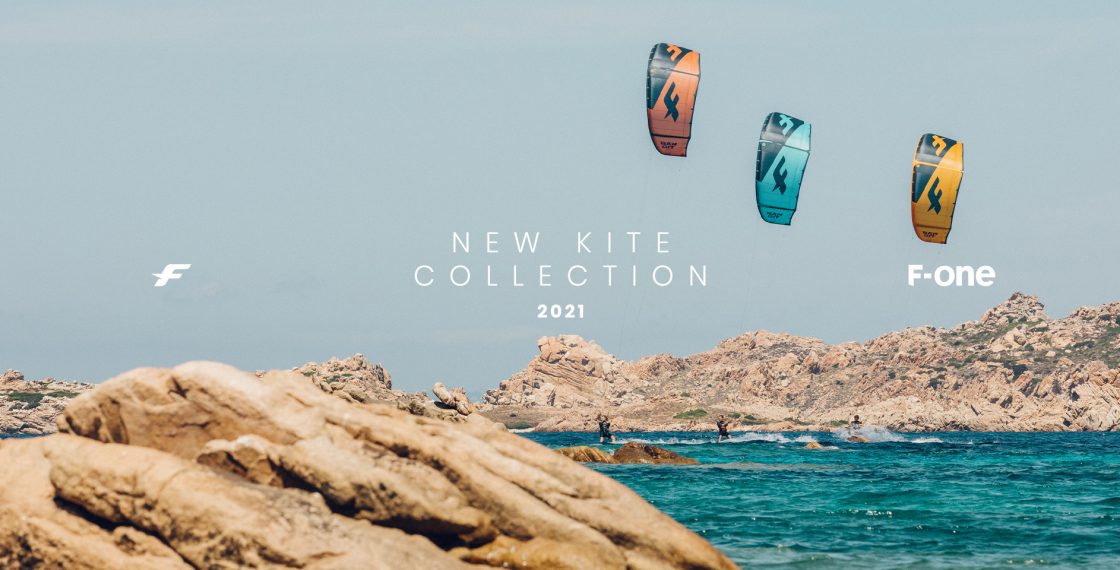 We are proud to present today our newest Kite Collection.
Nothing can stop our passion for development.
Our R&D team has worked tremendously through troubled times to offer you the best and most comprehensive collection yet
F-ONE's legendary BANDIT returns for its 14th edition, featuring improvements that offer the best riding experience – no matter the conditions.
Outstanding upwind efficiency

Optimized effortless bar feeling offering a clear and precise steering feedback

Homogeneous wind range, the BANDIT 2021 is remarkably effective from low to high wind

Reduce lateral pull, the quest for a ride without drag continues and has reached new levels

Powerful and generous lift for sensational kite loops

Impressive stability for a comfortable and safe feeling no matter the conditions
Our extremely popular freeride and freestyle board is back to offer for ever more its unique feeling on the water.
The TRAX LITE TECH still has HRD construction which provides a smooth and forgiving ride thanks to the HRD rail which eliminates spray and feels very comfortable regardless of the water conditions.
The flex of the board will once again provide optimum pop off the water and the extra flex in the tips will help to launch you into the air. Your landings will be controlled and smooth thanks to the wide outline and channeled base.
An easy to ride board which will please beginners as much as experts and will forgive little mistakes for you to enjoy even more its smooth ride.
The TRAX will provide a smooth ride whatever the conditions are and a unique blend of confort and performance.
This board is all about having fun on the water and this year won't change this except maybe you will have a board with an improved design matching our kite color combos!
The MITU PRO MODEL is back with an improved shape and keeps its promises by ensuring high performance in wave AND in freestyle… on the top of it the new MITU PRO FLEX see brand new graphics !
Available in 5 different sizes (5,2 / 5'4 / 5'6 / 5'8 / 5'10) the MITU PRO FLEX will please everyone.
The F-ONE surf fins have been developed to optimize the efficiency of our shapes. This year, our FINS FLOW are available in XS & M !
Their outline, stiffness and profile were designed specifically for surfing with a kite.
The FLOW series was developed for versatility and high performances over a wide range of conditions. From freestyle to wave riding, the boards are simply transformed. Made of epoxy composites and built using RTM TECHNOLOGY, their lightweight is especially interesting for all freestyle tricks.
Available as well in carbon construction this year, the FINS FLOW CARBON will generate more speed and will deliver controlled flex and enhanced base stiffness.
Freedom has never felt this good, and riding with the perfect gear will make every moment on the water unforgettable.