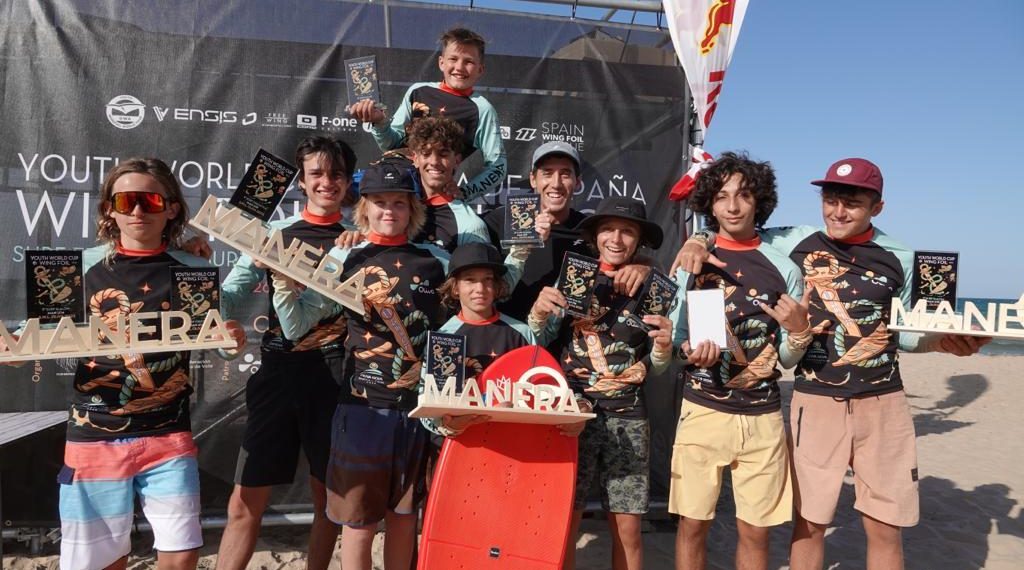 33 up-and-coming riders coming from 11 countries participated in the inaugural GWA Youth World Cup in Oliva, Spain, in event in both surf-freestyle and surf-slalom events.
Nine riders from our Next Generation team participated in this first leg and absolutely dominated the competition! Check out below what our groms achieved here, and stay tuned for the next leg, scheduled in France for late September.

U19 Men
1-Petros Kontarinis
2-Malo Guenole
3-Christopher MacDonald
U16 Men
1-Xavier Corr
2-Clement Hamon
3-Noe Cuyala
U14 Men
1-Luca Vuillermet
2-Nathan Berguer
3-Leon Schiel
U19 Men
1-Christopher MacDonald
2-Malo Guenole
3-Leewho Gabrieli
U16 Men
1-Xavier Corr
2-Noe Cuyala
3-Clement Hamon
U14 Men
1-Ezio Bastianelli
2-Luca Vuillermet
3-Nathan Berguer
Don't miss our riders as they compete next in Lanzarote, Spain, from July 6 – 9.
Stay tuned for more !