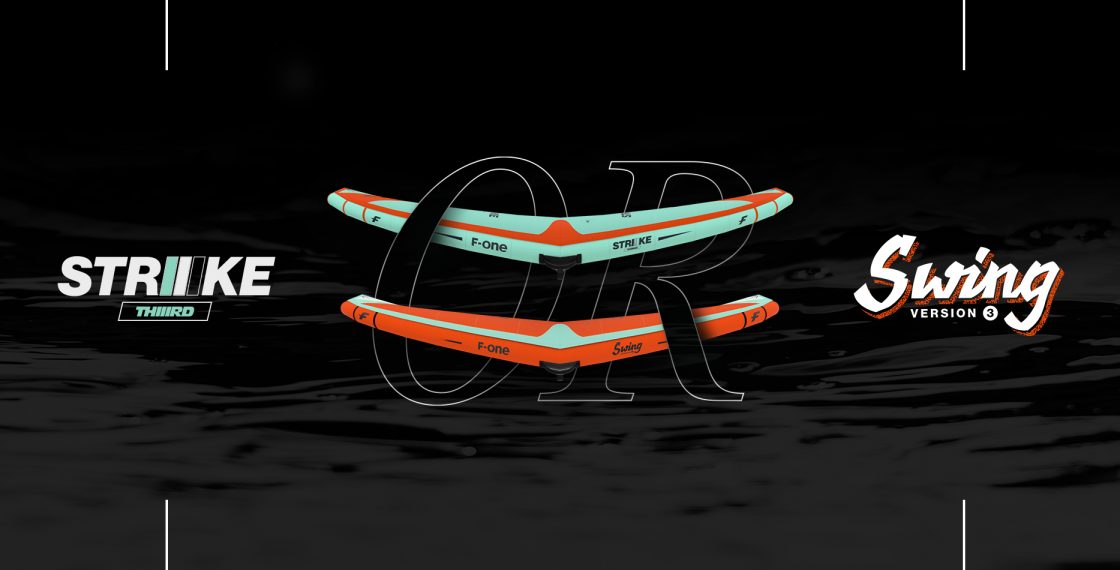 Anticipating the needs of riders aiming to master their riding style, F-ONE has split their range into two distinct models. This division offers wings that are tailored to the unique requirements of each discipline, ensuring that riders can maximize their time on the water.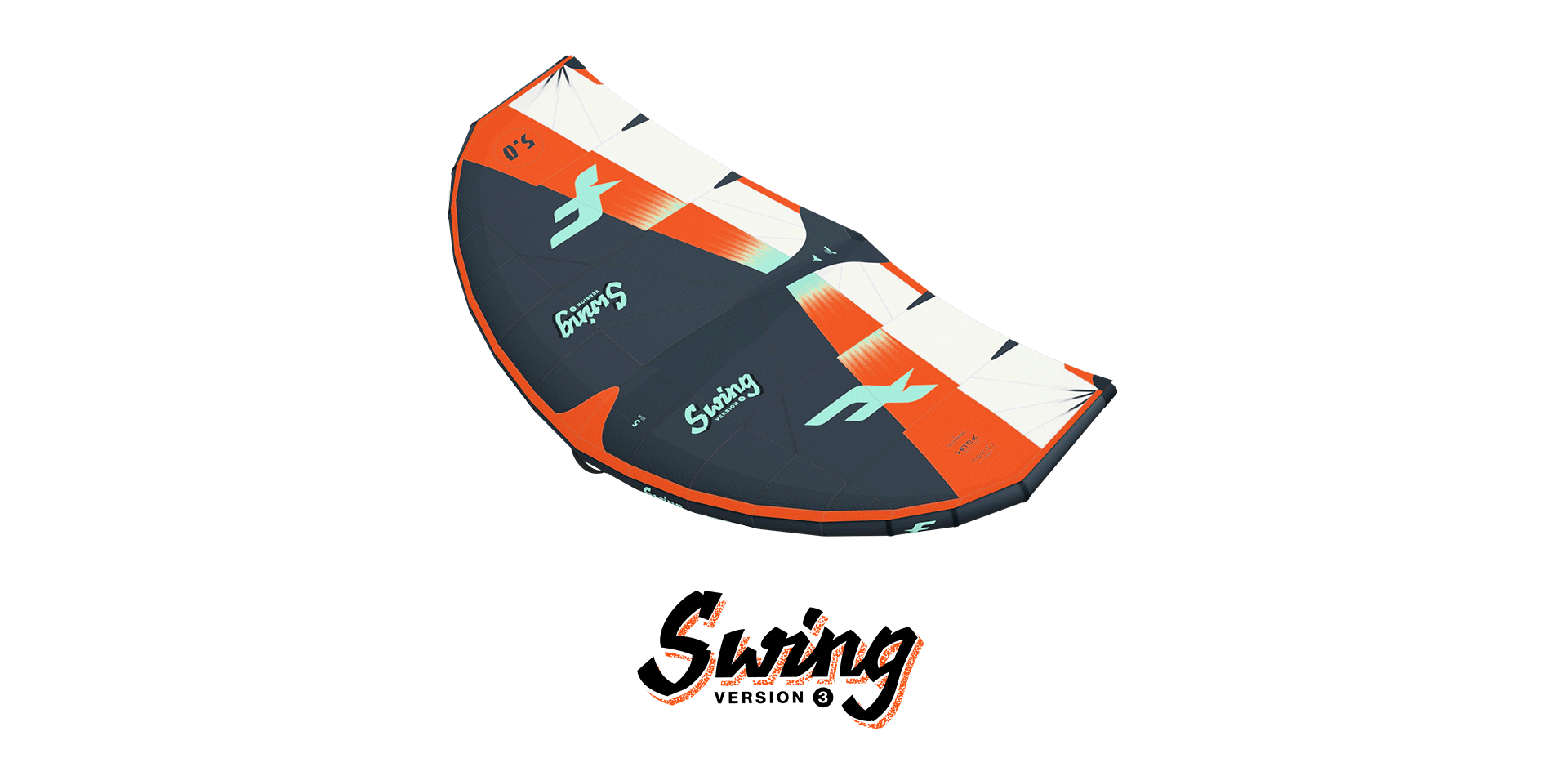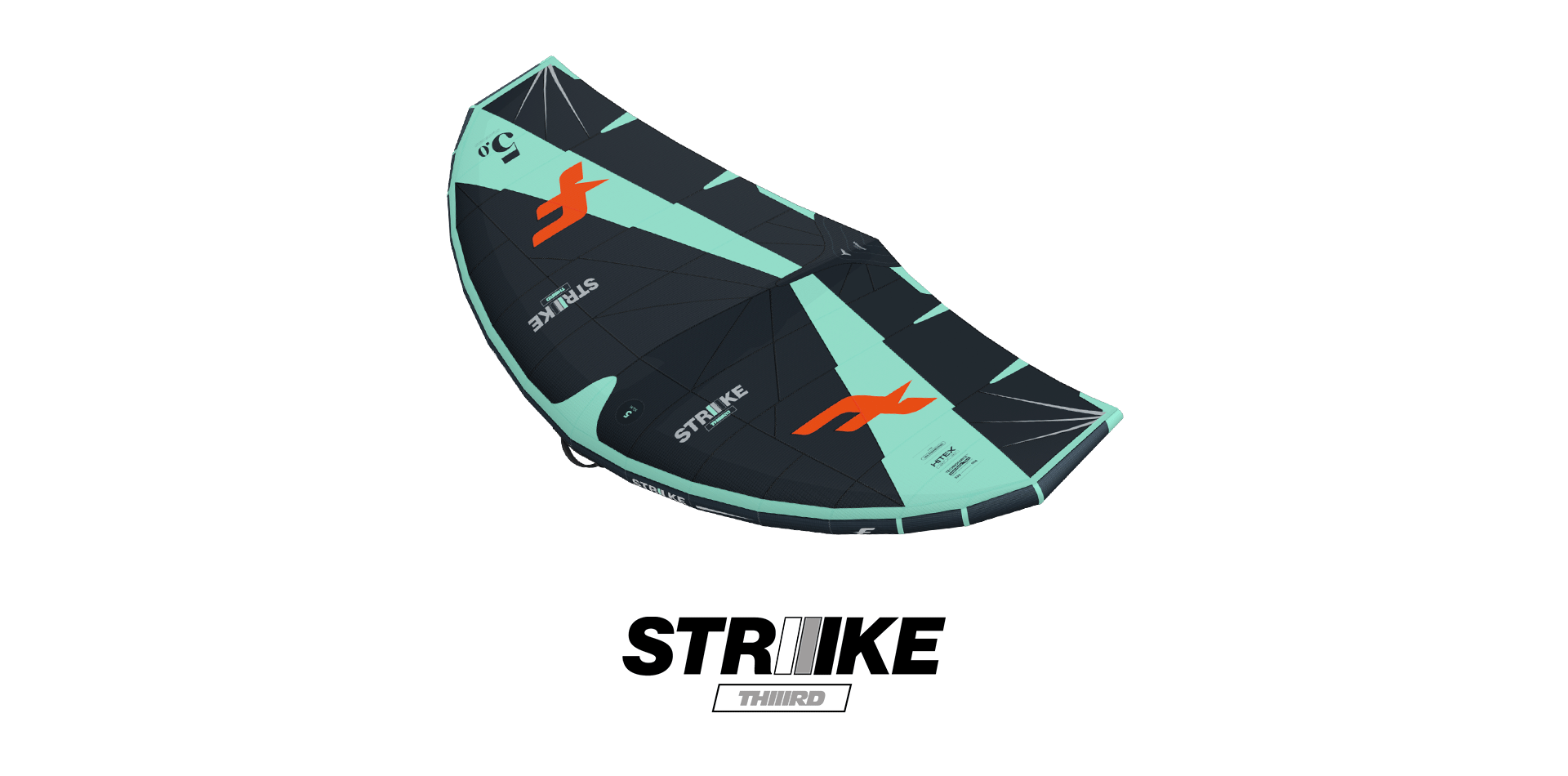 The SWING is the ultimate wave-riding and downwind wing. It is incredibly well balanced and light offering a steady freefly that allows the rider to fully focus on surfing or reading bumps.
Designed with maneuverability and freedom of movement in mind, the SWING V3 features a shorter span and an overall more compact shape than the STRIKE V3.
Its intuitive handling and stability translate into a user-friendly wing for any riders, even those who are just getting into the thrilling world of wingfoiling. 
It is available in 8 sizes from 2.0m to 5.5m²
The STRIKE is the utmost performance wing. Whether it is to freeride, freestyle, surf or freefly, this state-of-the-art wing can do it all. This wing delivers speed while guaranteeing comfort, stability, power and precision.
Its performances upwind are unmatched. You'll be back to the peak far before anyone else out there.
The pop is impressive and so is the hangtime, allowing higher, longer jumps and a super smooth landing.
It is also available in 8 sizes from 2.0m to 5.5m²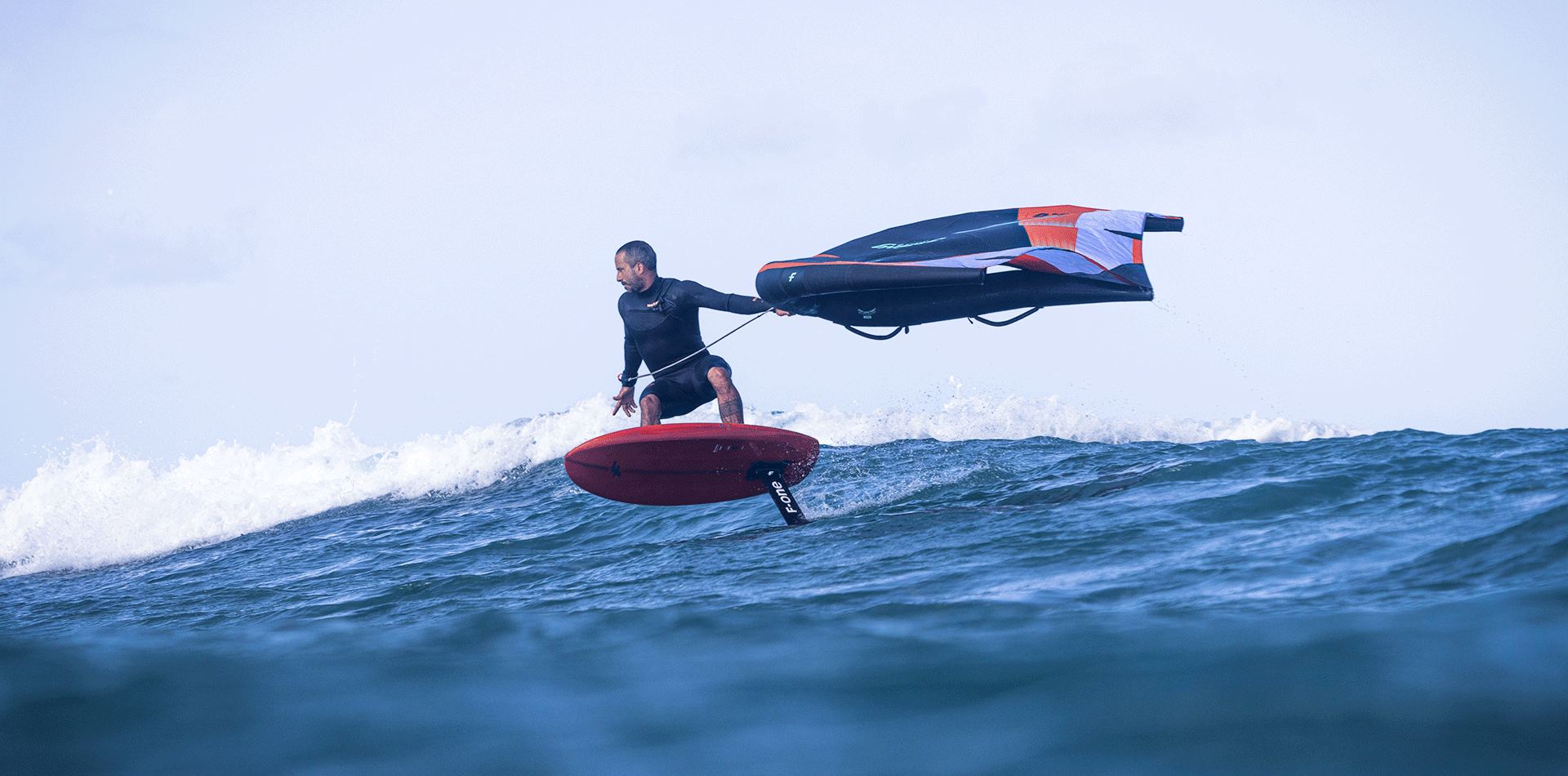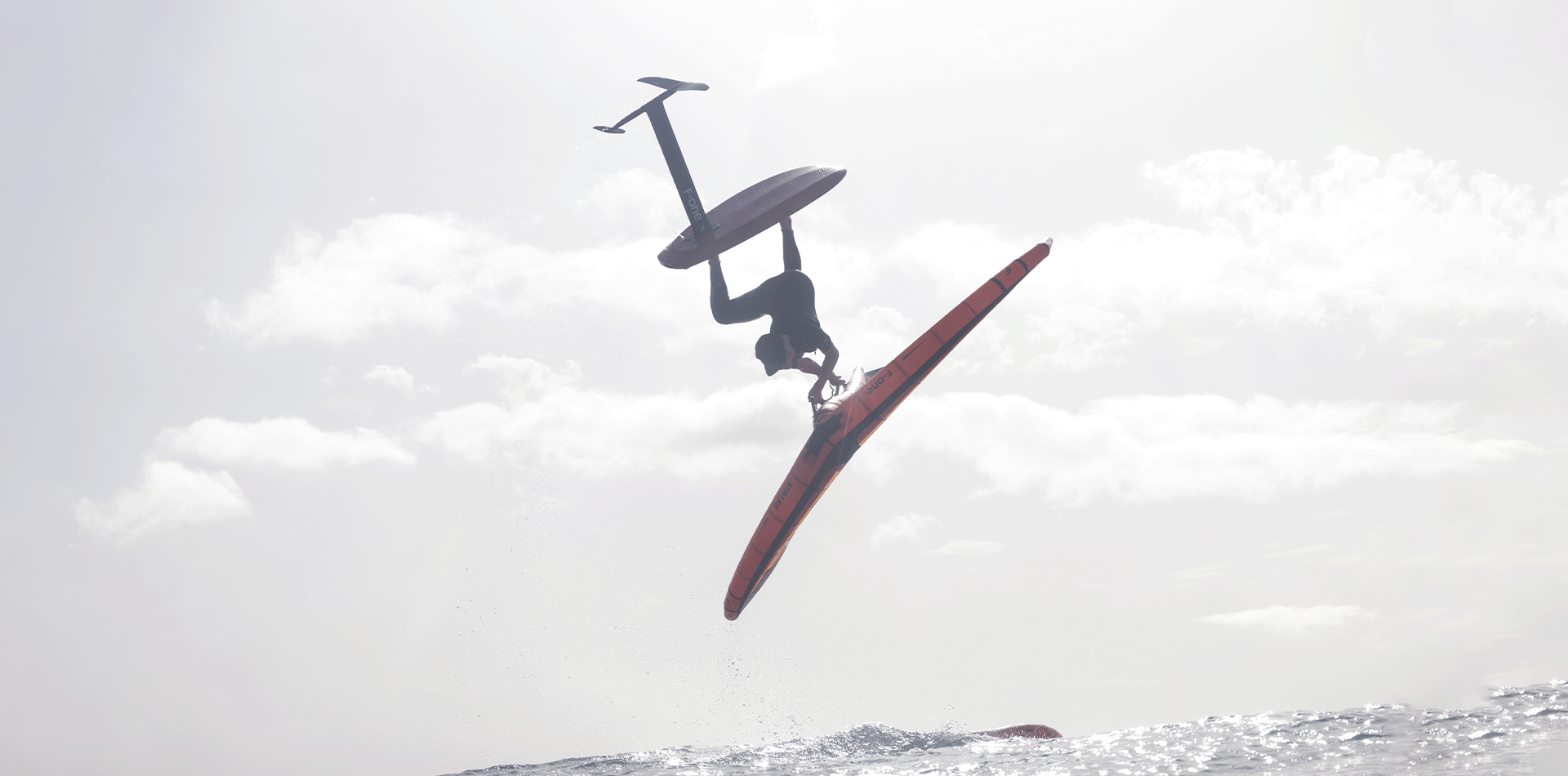 The SWING is ideal for everyone looking for a comfortable wing which can be forgotten during freefly. Wave riders and downwinders enthusiasts are assured an exhilarating surfing experience.
Its intuitive handling also makes it a fantastic wing for those learning the sport.
The STRIKE is the wing for all experienced riders looking to push their limits.
Riders wanting to go fast will reach higher speeds, Freestylers wanting to perform will land new tricks. For those wanting to explore, they will cover more distance.
SENSATIONS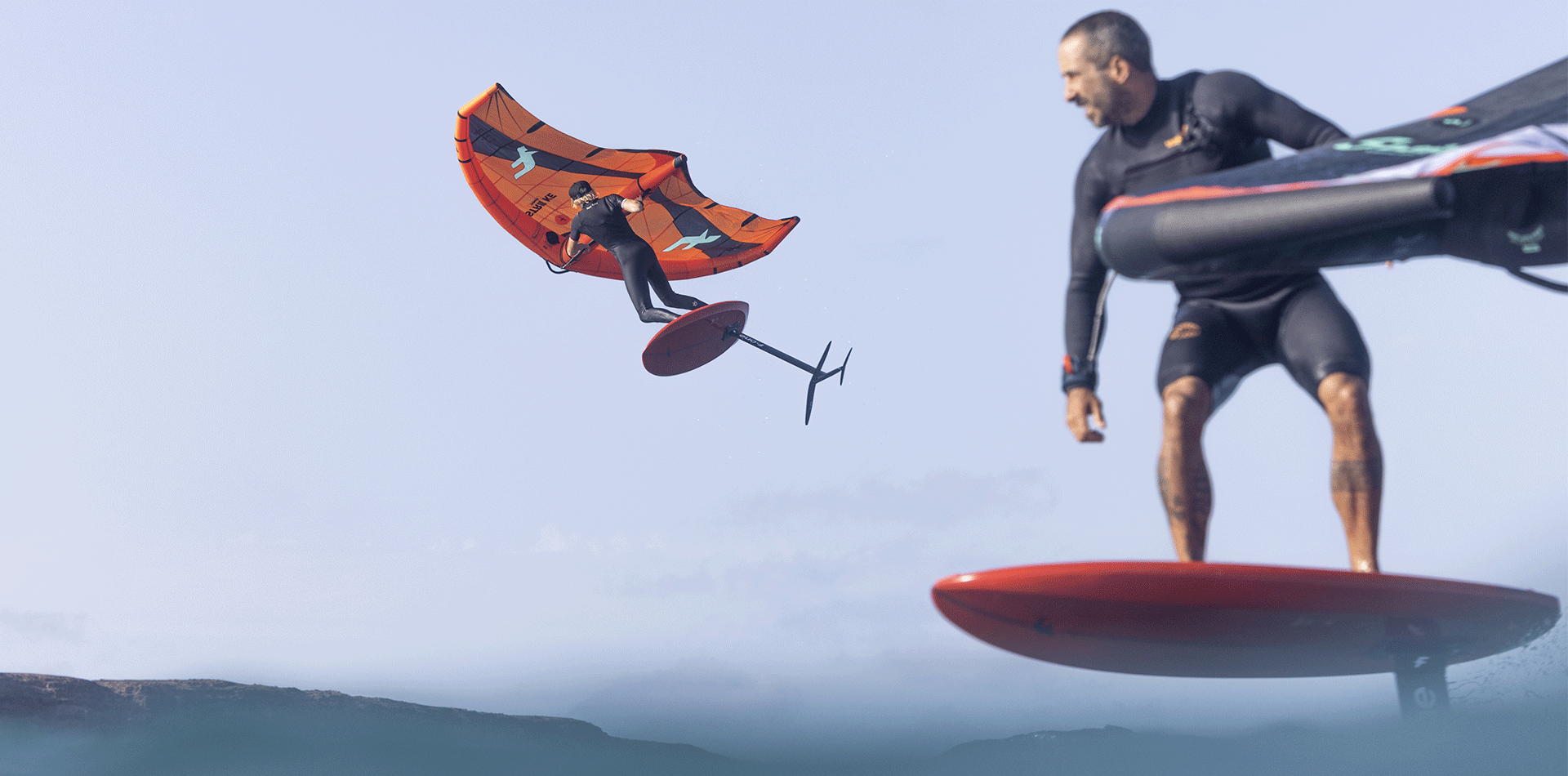 The SWING is light and balanced, and the traction is super smooth: take off, extend your arms, lean back, this wing will do the rest.  One of the main difference is that the SWING offers an impressive upwind angle at a reasonable speed  When freeflying, the wing holds itself perfectly in the air, without any resistance or unwanted movements that could disturb your surfing experience.  The SWING V3 generates power instantly and pumps efficiently, allowing easy waterstarts and therefore giving you the opportunity to go out with a smaller surface than usual. 

The new STRIKE is a powerhouse offering a consistent, easy-to-control traction. Its power is channeled to pull forward, providing a thrilling natural acceleration right after the takeoff. Once reaching cruise speed, you'll be stoked on how fast you go while still being in total control.
IN A NUTSHELL
SWING = SURF / DOWNWIND / COMFORT
STRIKE = SPEED / UPWIND / HANGTIME
| | | | | | | |
| --- | --- | --- | --- | --- | --- | --- |
| | SPEED | HANGTIME | POP / JUMP | FREEFLY | MANOEUVRABILITY | PLANING* |
| STRIKE | ***** | ***** | ***** | **** | **** | **** |
| SWING | *** | *** | *** | ***** | ***** | ***** |
| CWC | ** | *** | ** | ** | *** | ***** |
*How good it waterstarts

Stay tuned for more.