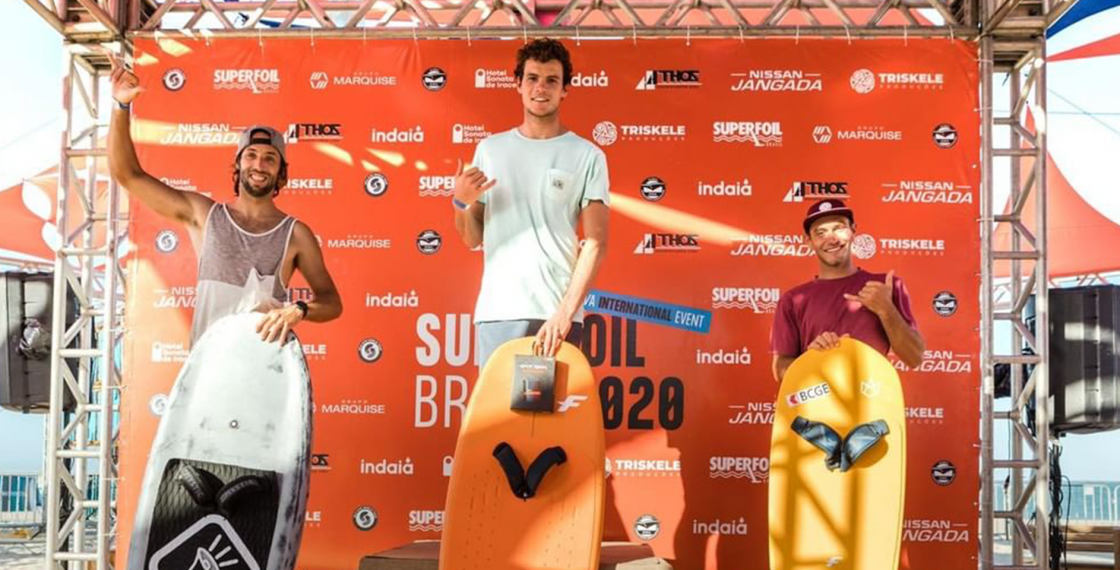 For this very first 100% foiling event in History, F-ONE team riders were competing in two categories.
Wingfoiling and Freestyle Kitefoiling.
Who was competing ?

We are proud to have such an eclectic team coming into these new disciplines from such different backgrounds.
In both categories:
Titouan Galea , from New Caledonia, has joined originally F-ONE team as a kitefoil racer. April 2019, Titouan starts Wingfoiling and has now proven to be one of the best riders in the world.
Maxime Chabloz twintip freestyle prodigy who is also an amazing kitefoil and wingfoil rider.
Wingfoiling
Fernando Novaes, a super talented surf foil rider from Santos, Sao Paulo, Brazil who has transferred his amazing skills into wingfoiling.
Kauli Seadi , multiple times windsurfing champion who started wingfoiling with dedication !
Kitefoiling
Charles Brodel, a very talented young french man landkite  and twintip crossing world champion.