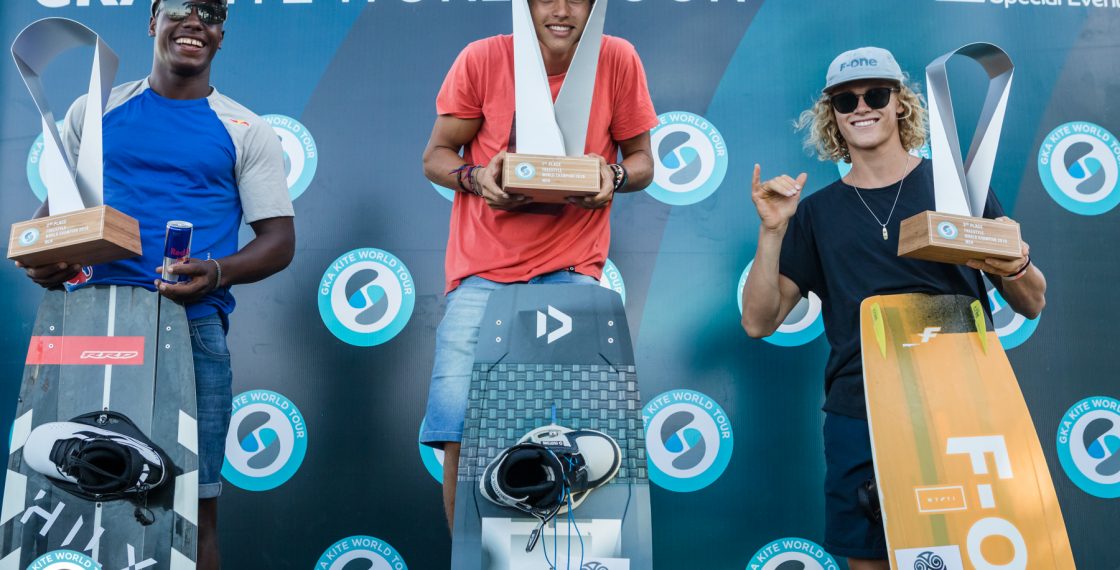 Intense year for our freestyle riders.
Maxime Chabloz & Liam Whaley have been on a tough battle to get to the podiums.
Max has had an amazing start of the year and has been all year between the 2nd and 3rd place of the overall ranking.
This last event in Cumbuco has been nerve racking. Unfortunately for him, he couldn't go through the finals.
At this last event Liam has had his best ever heat scoring two 10s in one heat.
Liam scored 3rd place in Cumbuco, giving him the 3rd place of the GKA 2019 Kiteboarding World Tour.
Way to go guys!
Watch Liam's last episode of World of Whaley