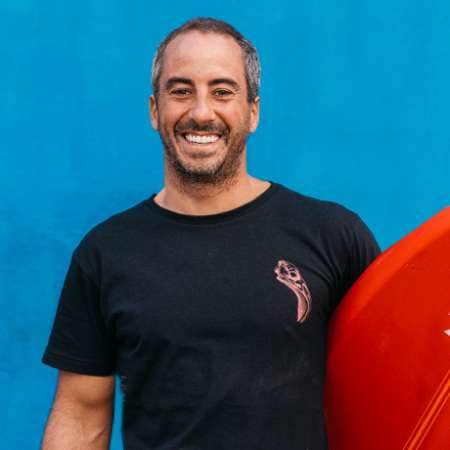 Profile
Currently living in :
Santos, São Paulo, Brazil.
Date of birth :
24 August 1983
Discipline :
Surf foil, Wing foil
Favorite spot :
Porta do Sol (home), Chicama, Ilhabela
Favorite move :
Glide at top speed on a hydrofoil
Major accomplishements
My family and my beautiful daughters.
Finishing first at the Brazilian foil champ, and being a Brazilian surf foil pioneer.