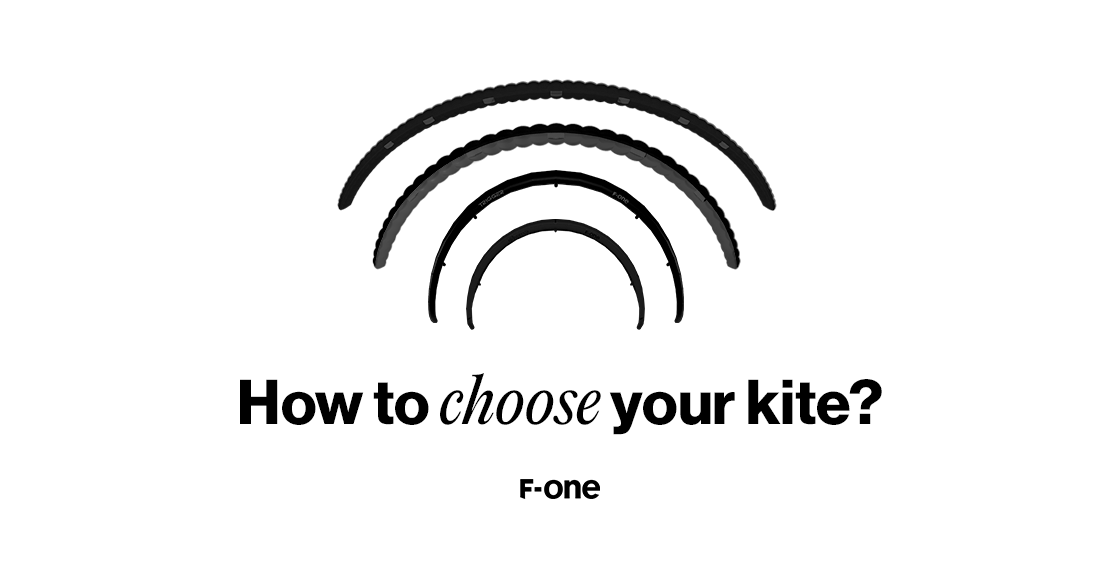 At F-ONE, our mission is to provide our customers with the most intuitive ride. Intuitive means that you don't have to think to perform.
For this 2023 kite collection, our R&D team worked extensively on sail engineering to guarantee a better load management and a perfect control of the kite's shape no matter the conditions. 
Each kite was carefully thought-out, so every rider only has to focus on enjoying the moment, while the kite behaves exactly how we designed it to. 
Here is our guide to help you choose your F-ONE kite. Ultimately, your decision will vary depending on your chosen program, skill level, and the wind strength. 
Sail Engineering
We have been designing kites since April 1998. Over the years, we have learned that design and fabrics choice are only one step to building a disturbance-free kite or wing. The key is to analyze and understand load tensions to better control our design and its behavior while flying. That is done through sail engineering. 
Over the last few months, the BANDIT, BANDIT S, TRIGGER and BULLIT all benefited from this comprehensive research. Our R&D team focused on three main points: load control paneling and warp tension line, new and original staggered seams, and fabric weight management. 
These guarantee a profile as smooth as ever for even more efficiency, stability, and sharper performances.
Range presentation & programs
We offer seven inflatable kites and two Ram air kites, covering all disciplines, conditions, and an extensive wind range.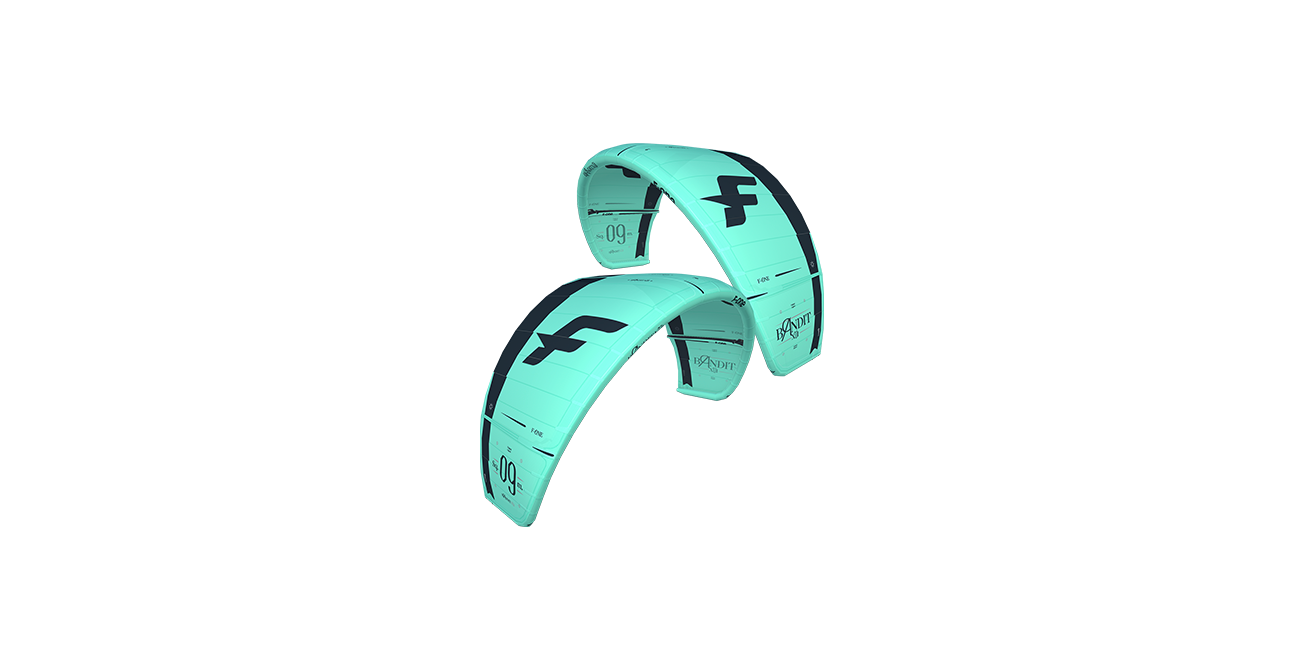 BANDIT – Performance Freeride
Most Wanted for 16 years and still running, the BANDIT never fails to impress. From freeride to kite foiling, Big Air or strapless, this kite can do it all and do it amazingly well. 
Its Delta C-Shape and 3 struts, along with extensive and perfectly fined-tuned sail engineering including staggered seams on the leading and trailing edge and new fabrics weights, control the kite's profile and shape to bring an incredibly intuitive, stable, and efficient ride across a wide wind range.
It is available in 7 sizes, from 7m² to 14 m².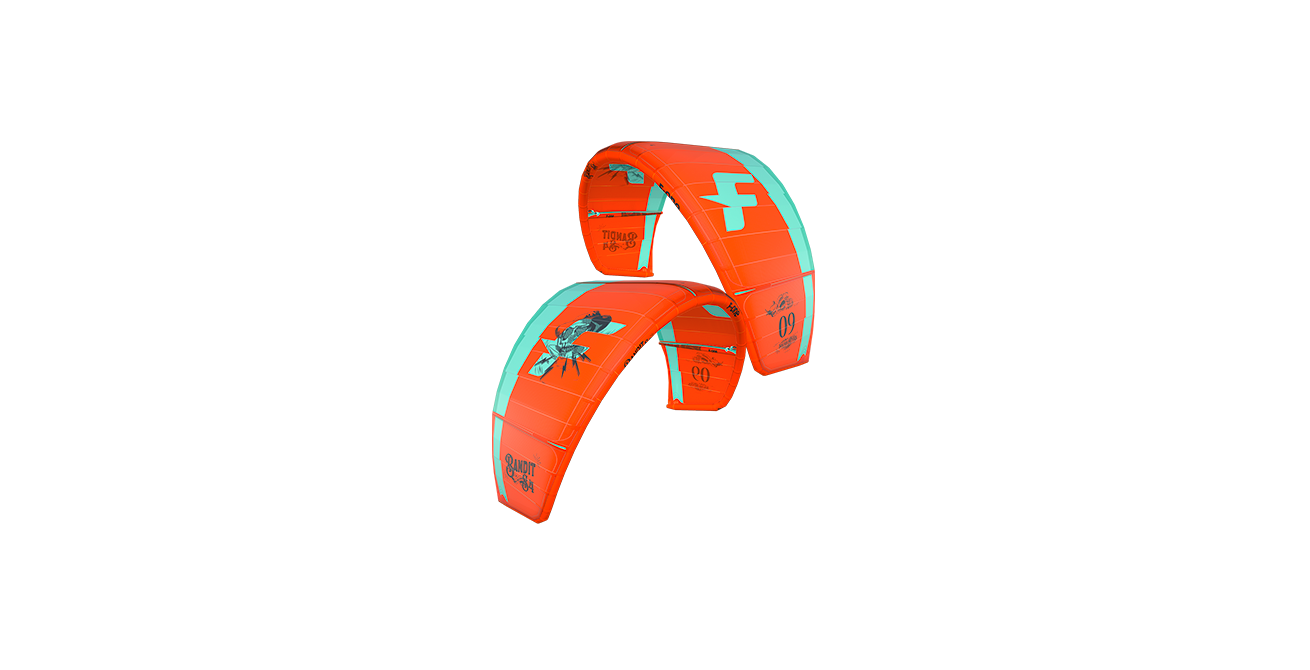 BANDIT S – Surf / Strapless
The BANDIT S is the true partner to the surfboard rider. In the waves, it follows your every move in total control and allows you to kite smoothly in the right position and ride by feel. 
Its Delta C-Shape and 3 struts along with staggered seams on the trailing edge and new fabrics weights, make the kite highly responsive, intuitive, and capable of super drift.
It is available in 8 sizes, from 4 m² to 11 m².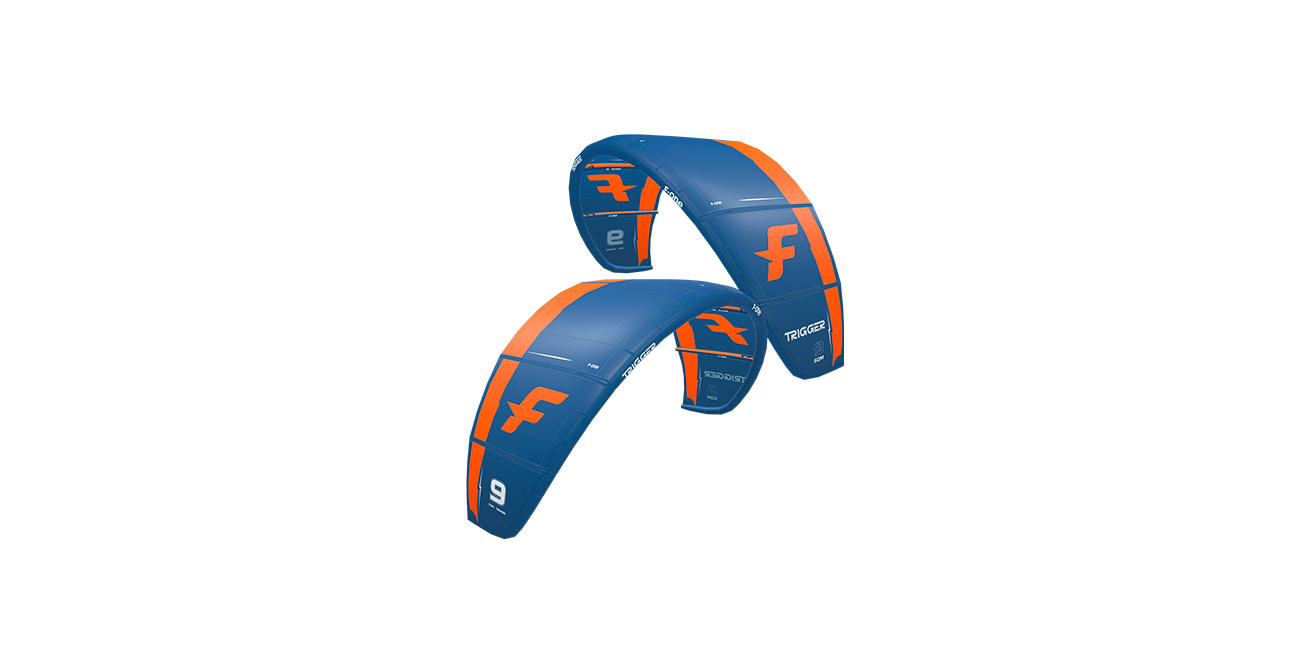 TRIGGER – Big Air
Already a World Champion kite, the TRIGGER is the ultimate weapon to throw huge airs as well as a freeride machine. With 5 struts, a high aspect, and flattened arch profile, this kite will bring pure hangtime, huge boosts, a progressive vertical climb, and super smooth landings.
The staggered seams on the trailing edge result in a perfectly leveled canopy profile, bringing an even greater sense of stability without feeling disturbances or the bar moving.
It is available in 7 sizes, from 6 m² to 12 m².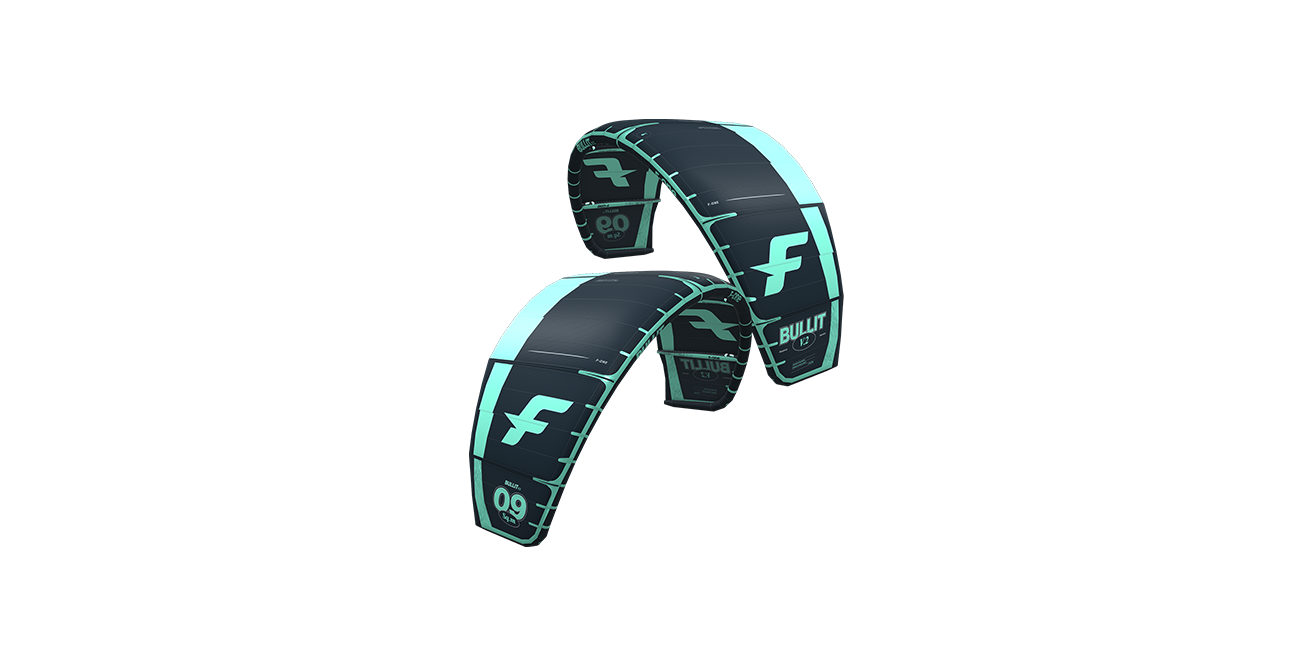 BULLIT – Big Air / Megaloop
The BULLIT was designed for strong wind addicts and adrenaline junkies. With its 5 struts bringing stability and power handling, this is the Big Air kite you need to jump high and send megaloops in absolute control.
This kite also benefits from our sail engineering vision, with staggered seams and our new 66g polyester double ripstop panel on the trailing edge offering exceptional control in the loops and a great feeling of trust. 
It is available in 4 sizes, from 6 m² to 9 m².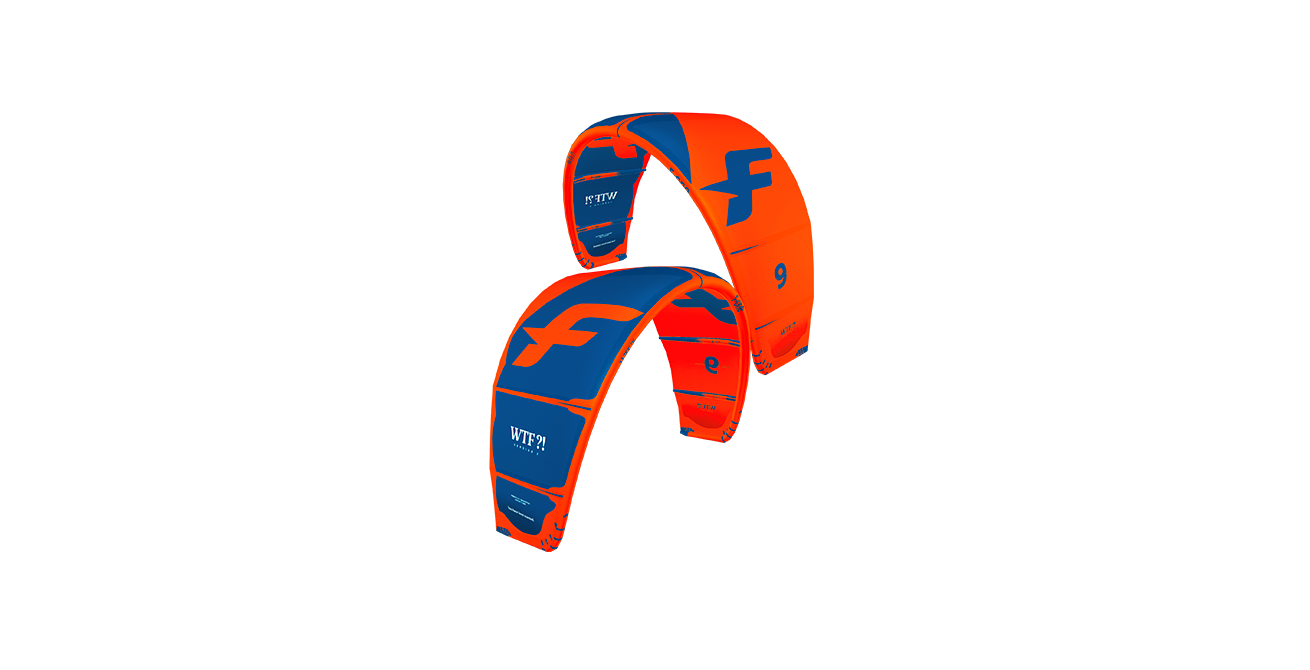 WTF?! – Freestyle / Freestyle Unhooked
The WTF?! is a pure C-kite with 5 struts designed to excel in freestyle kiteboarding.
The kite's pop is huge and the slack which follows is sudden and gives the rider enough time for multiple passes. It then pulls you out of your trick with speed and stability.
It is available in 4 sizes: 8, 9, 11 and 13 m².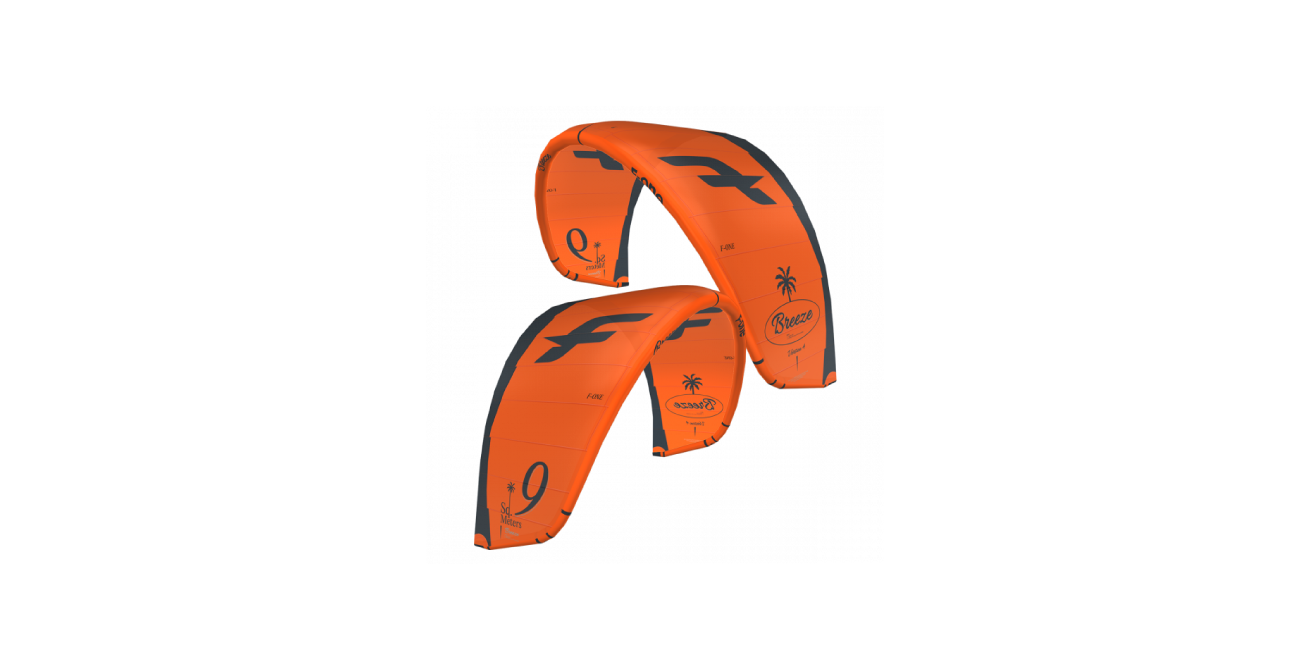 BREEZE – Light Wind Freeride
The BREEZE remains the most user-friendly one-strut kite on the market with astounding light wind abilities matched with a complete ease of use and effortless control.
This Delta C-Shape kite benefits from our sail engineering work, with staggered seams as well as new HITEX and NANO fabrics, leading to a better control of the profile, greater stability and balance, and increased durability.
It is available in 6 sizes: 7, 9, 11, 13, 15 and 17 m².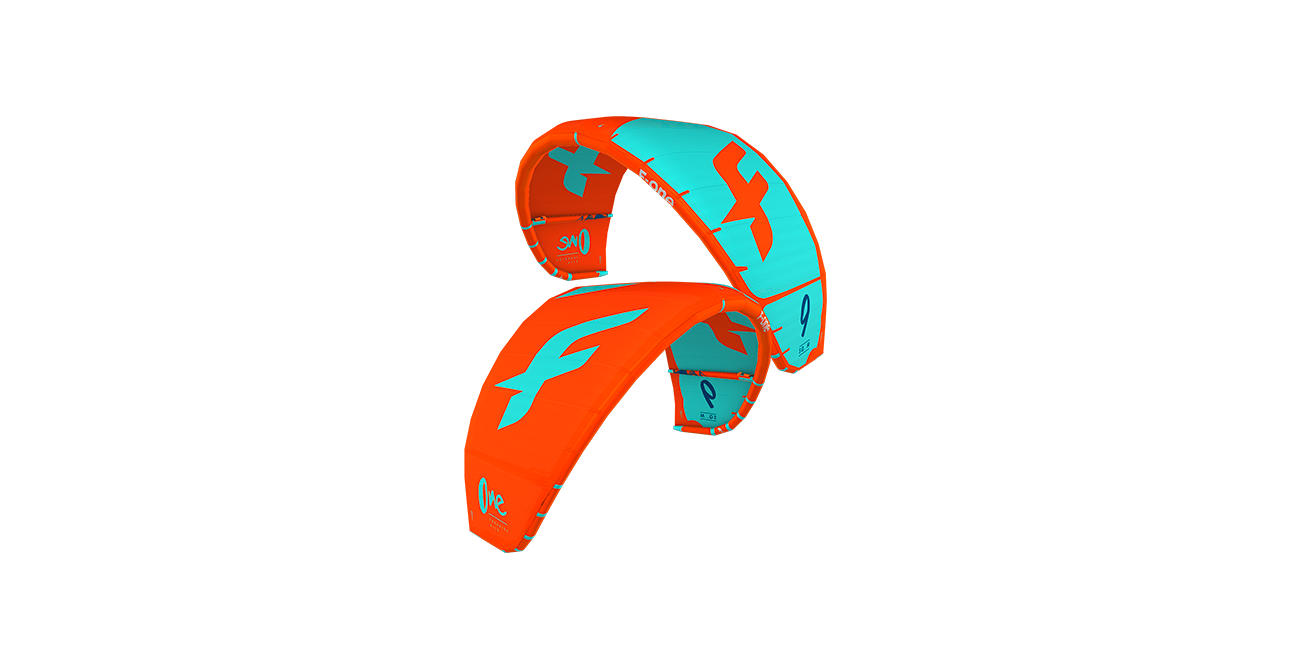 ONE – Beginners / School
The ONE is our beginners' kite with 3 struts and a Delta C-Shape. Easy to use, accessible, intuitive, perfectly balanced, and extremely durable, this kite has what it takes to make your progression easier.
It is available in 6 sizes: 4, 5, 7, 9, 11 and 13 m².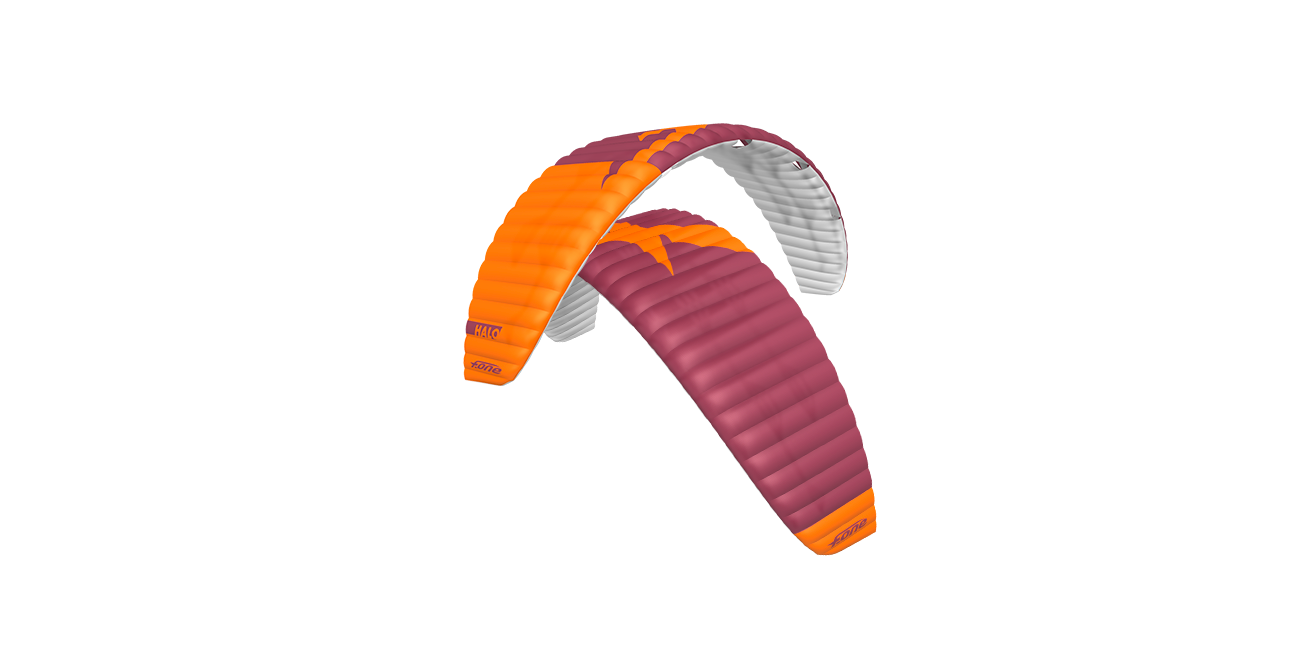 HALO – Kite foil / Freeride
The HALO is incredibly enjoyable in foil freeride and highly performant in light winds. A very playful kite, it is highly maneuverable, smooth in every turn, light and soft in the bar, and capable of delivering a steady power during kite loops. The HALO is overall a sporty, rewarding kite to fly.
This kite is available in 8, 10, 12, 15 and 19 m².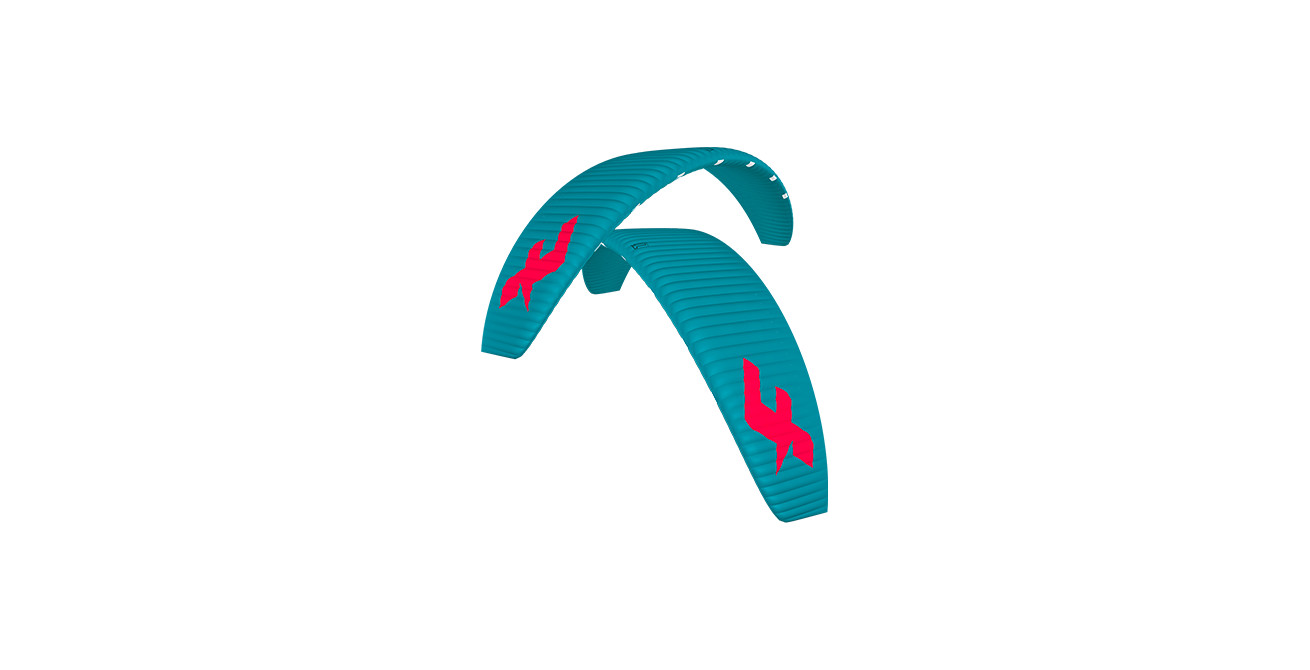 DIABLO – Pro race
The DIABLO is our Olympic-registered pro race kite, offering maximum performance with the highest stability. This kite can cope with any conditions so you can focus on racing. 
It is available in eight sizes, ranging from 8m² to 25m². 


Overall, your choice of kite will vary depending on the intended program and the riding conditions and wind strength.
… the BANDIT and the TRIGGER?
The BANDIT does everything well and will satisfy a broad variety of riders. It is a great choice for twin tip riders who also occasionally like to surf or foil, or those looking for effortless freeride sessions while also being able to jump and enjoy a good hangtime.
There will be a little less hangtime than with the TRIGGER, but the BANDIT is overall a bit livelier and more user-friendly in navigation.
If you want to really focus and improve on your Big Air skills, then the TRIGGER is the better choice. This kite was specifically designed for the discipline and is thus ideal for riders wanting to throw huge jumps and powerful kite loops with a big hangtime. 
There will be less bar pressure than with a BANDIT, so it will be easier and more comfortable to ride in the high end. While also very efficient in freeride, it is less versatile than a BANDIT.
Ultimately, the TRIGGER is better suited for riders wanting to improve and push themselves in Big Air. For those who like to do a little bit of everything like twin tip freeride, strapless freestyle, surf, and foil, then the BANDIT will be the better option.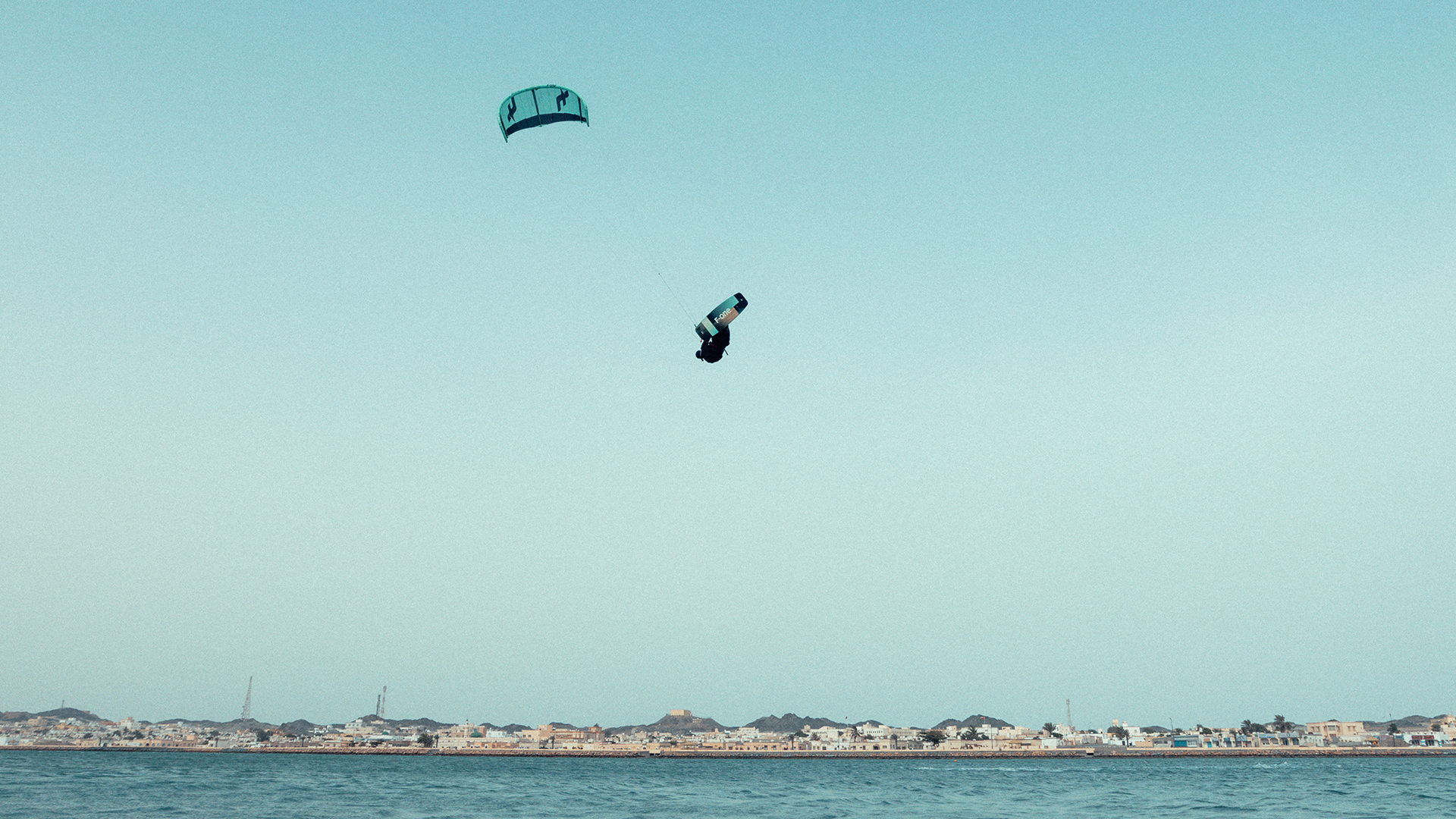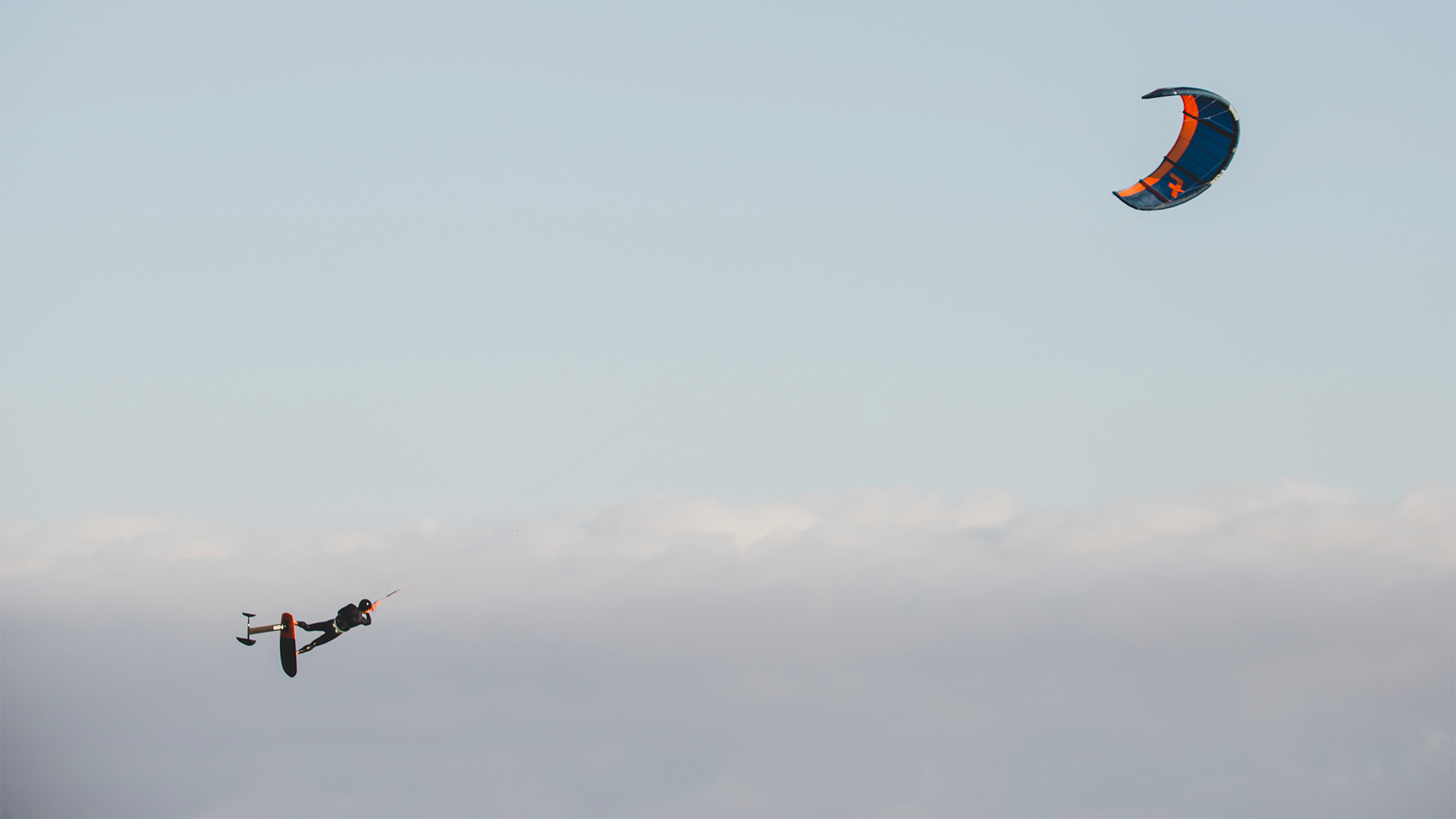 … the TRIGGER and the BULLIT?
Both are Big Air kites, but the BULLIT will truly be at its best in strong winds. It's a kite made to fearlessly face gusty winds with more comfort than any other F-ONE kite. The bar pressure will be greater, which will allow for committed kite loops when overpowered. Additionally, its 5-strut frame brings great stability and leads to clean and safe loops.
If you're looking to take off and reach new heights in pretty much all conditions whilst enjoying super smooth landings, then choose the TRIGGER as it offers more hangtime. For committed loops in strong winds and rough conditions, then the BULLIT will be your kite of choice.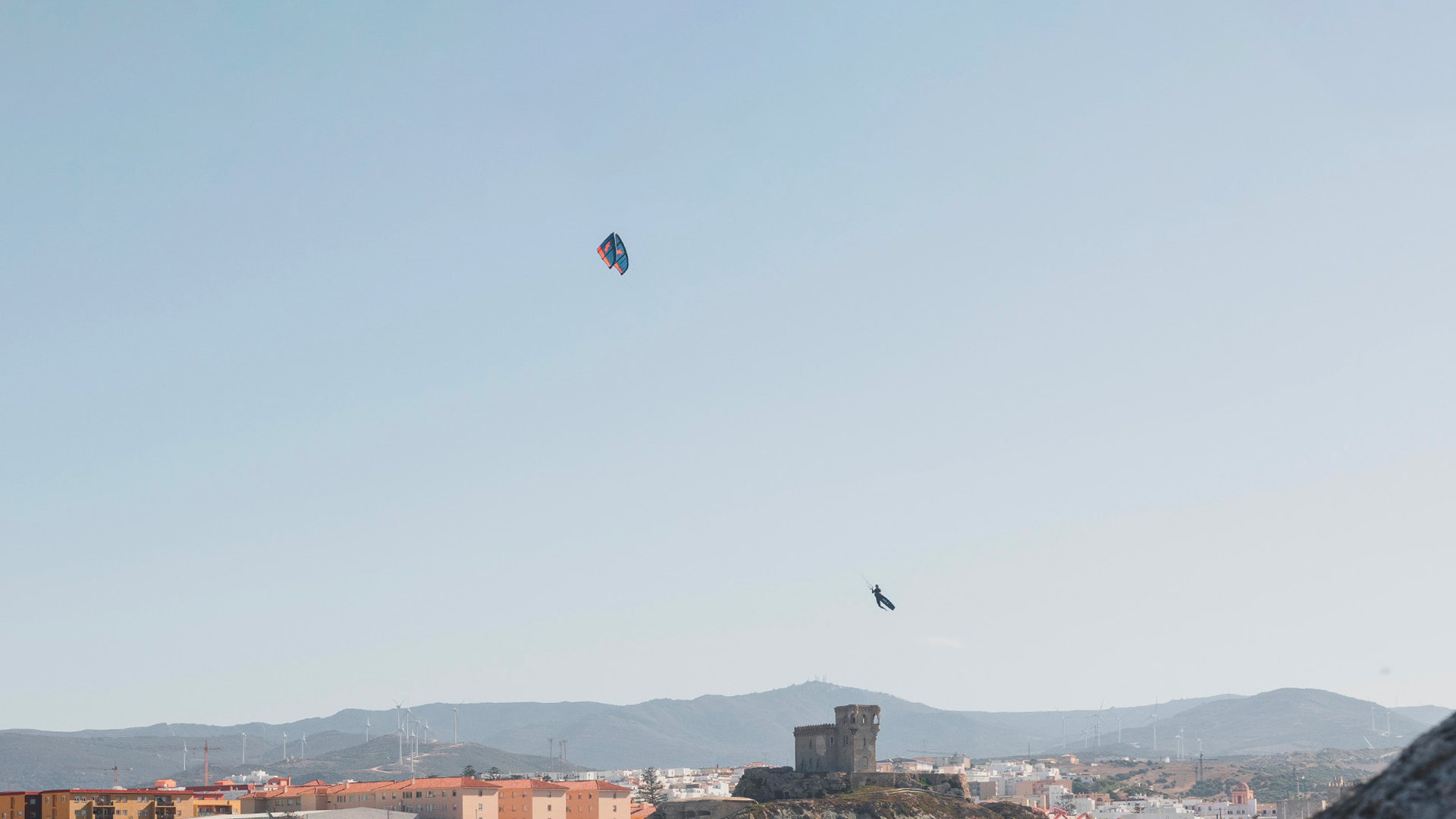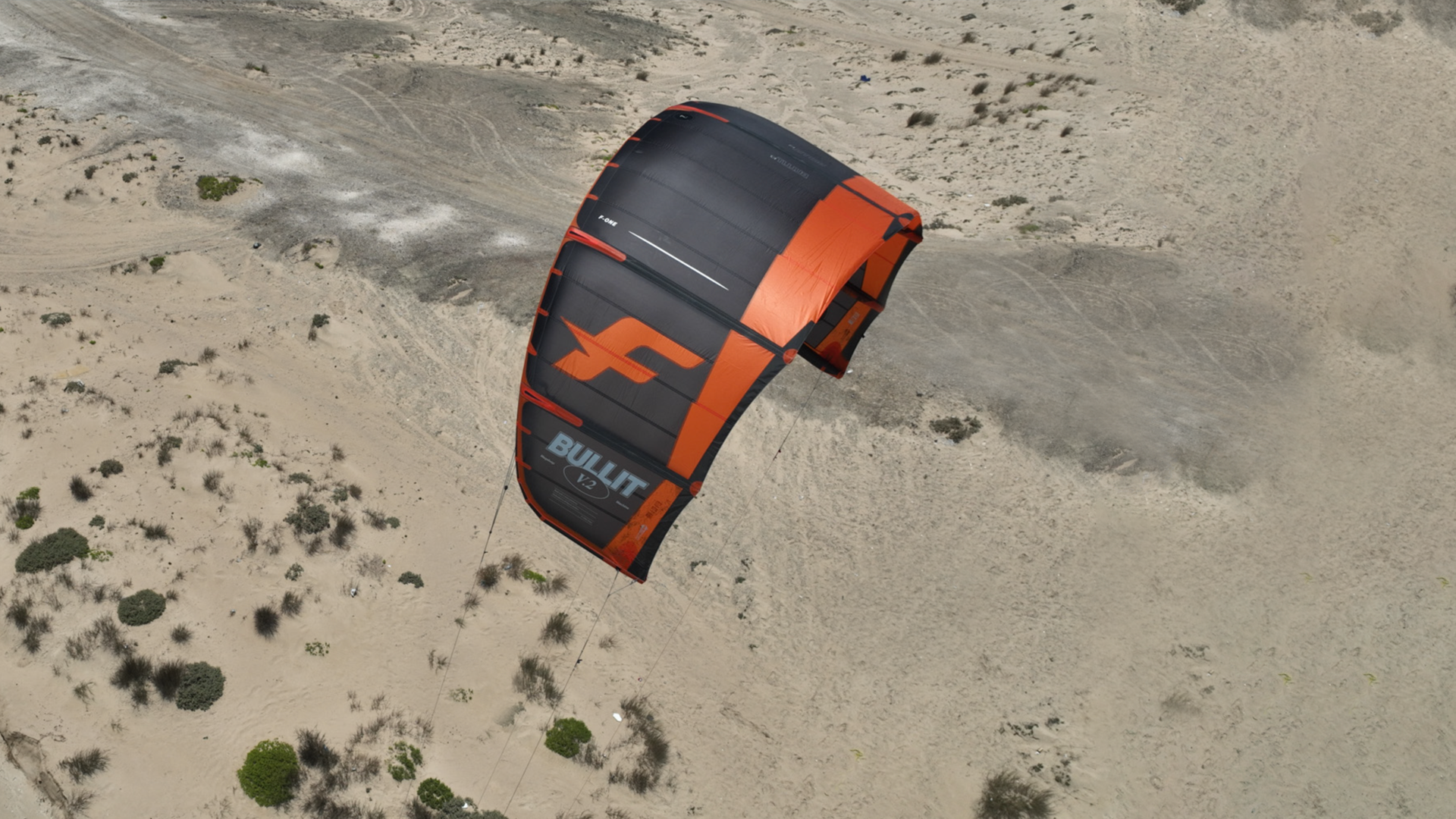 … the BANDIT and the BANDIT S?
If you love surfing and really want to zero in on that program, the BANDIT S is the clear choice. It is one of the most playful and light kites of the range, benefitting from an impressive depower. It feels extremely light in the bar and is highly maneuverable, perfectly made for that constant motion in the waves. You will never have to worry about slack lines or being pulled too much by the kite during sharp turns and carves. 
Once again, the BANDIT is extremely versatile and will perform well in the waves. It is however slightly less maneuverable while surfing. The bar pressure will satisfy some strapless freestyle riders, but less riders focused on wave riding.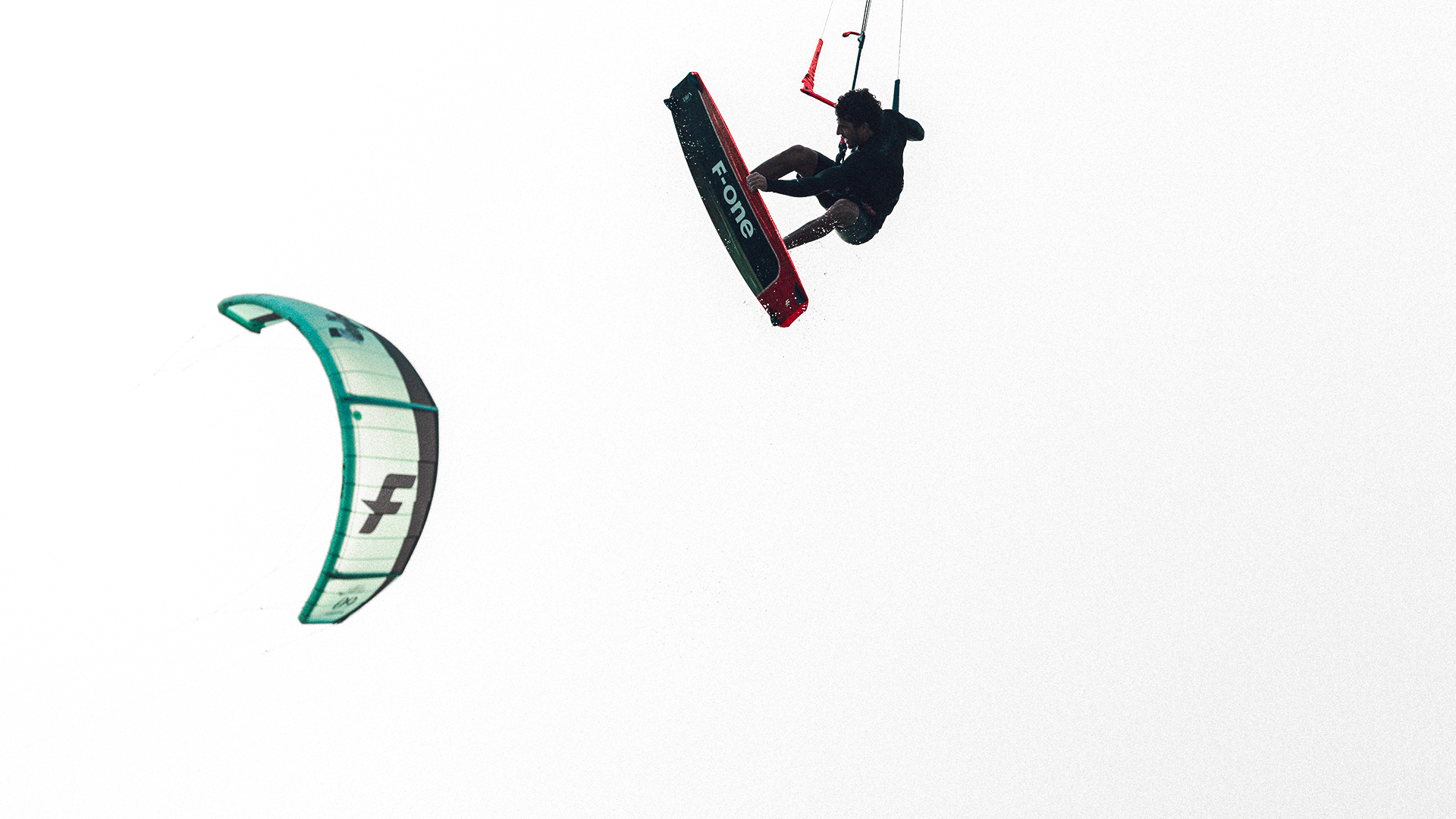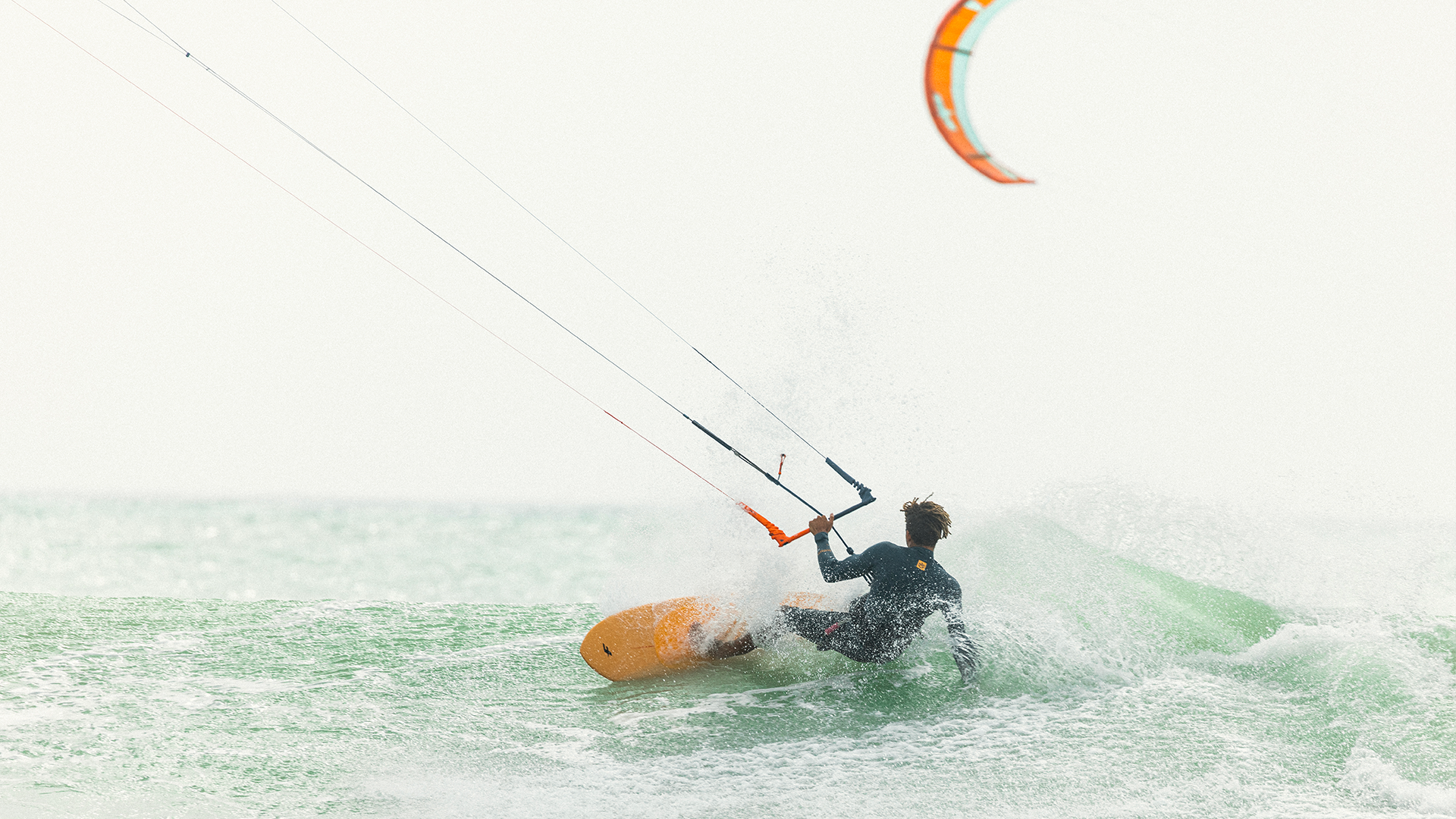 … any of these kites if I want to kite foil?
Many of our kites excel in kite foil. 
The BREEZE is light, maneuverable, and stable, all must-have features in a foil kite. This one-strut, inflatable kite will bring great speed control on a foil.  It is the perfect kite for foiling in any conditions, particularly in low wind.
The HALO, a Ram air kite, has similar qualities, bringing effortless maneuverability and lightness to all kite foiling sessions. It is a good choice for experienced riders looking for performance, particularly in the low — and very low — end.
The BANDIT S is very enjoyable with a foil thanks to its lightness and gentleness in every maneuver. This three-strut kite is light, stable, turns fast, and has a huge wind range. It is also fantastic for freeride strapless kite foil sessions.
Finally, the BANDIT is a great choice for freeride sessions on a foil, as well as to start learning jumps and kite loops.
For riders looking to improve in Big Air kite foil, then the TRIGGER is of course fantastic to jump high and to send big kite loops.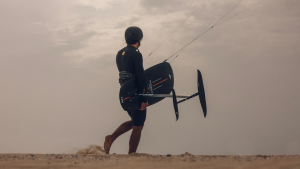 … an inflatable and a Ram air kite?
Choosing between an inflatable and a Ram air kite ultimately comes down to personal preferences and skill level, as the latter are more advanced kites. These high aspect, incredibly stable and efficient kites will be better exploited by skillful riders.
Our HALO has tremendous capabilities in the low end, always reliable and bringing superb speed and performance in very light winds. It is also great for airstyle kiteboarding, or even snow kiting.
For example, our two-time kite foil World Champion Charles Brodel likes to ride with the HALO in winds between 5 – 20 knots. When the wind gets stronger and more consistent, he switches to inflatables. He recently became the 2022 Big Air Hydrofoil World Champion with the TRIGGER.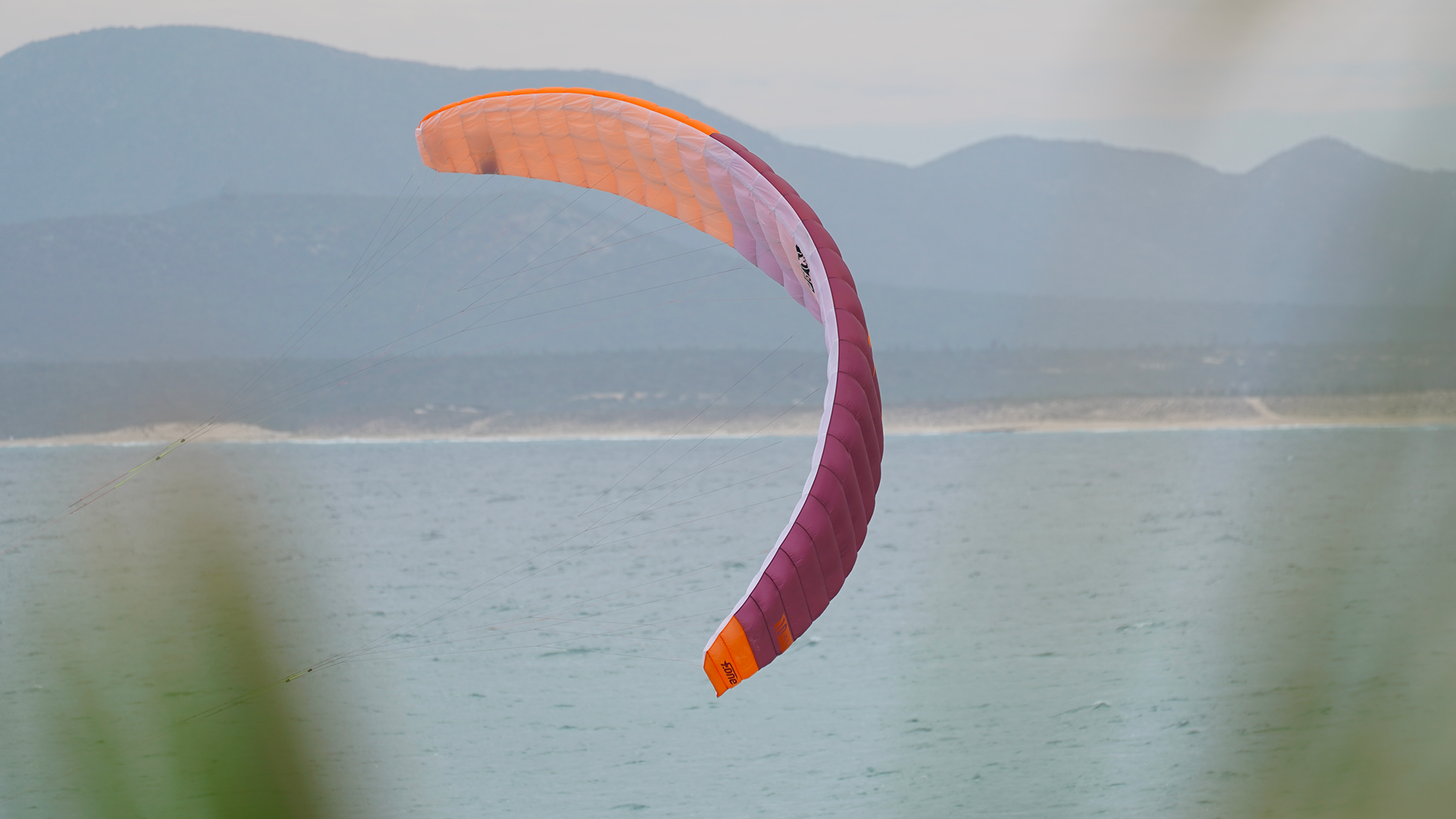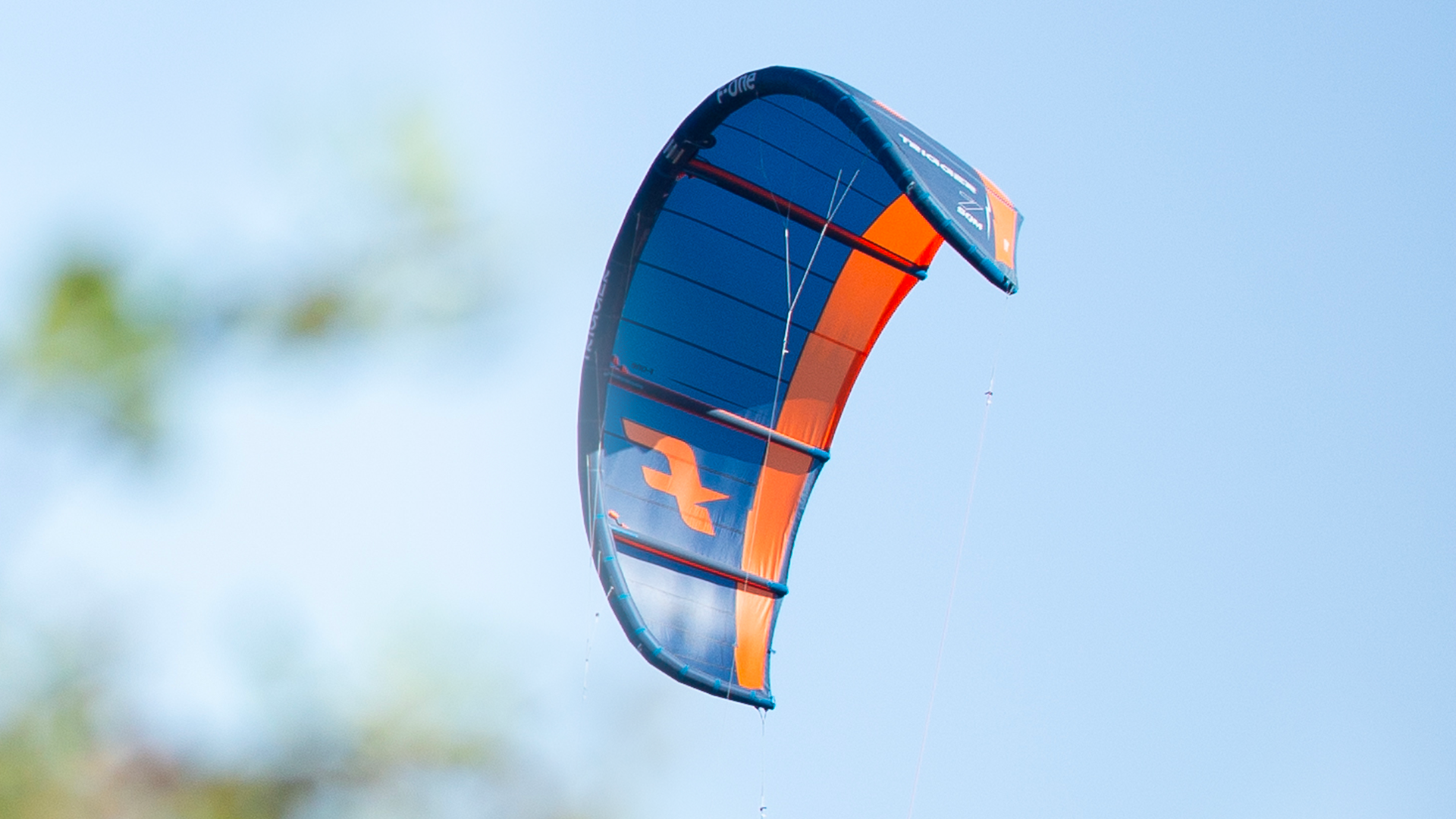 From Big Air to kite foil, freestyle unhooked to surf and freeride, our kite range covers every discipline, wind range, conditions, and rider's style.
More importantly when choosing F-ONE, you're not just choosing breakthrough designs and top-notch fabrics. You're choosing a brand that prioritizes sail engineering for the most intuitive ride, so you never have to worry about your kite's behavior.