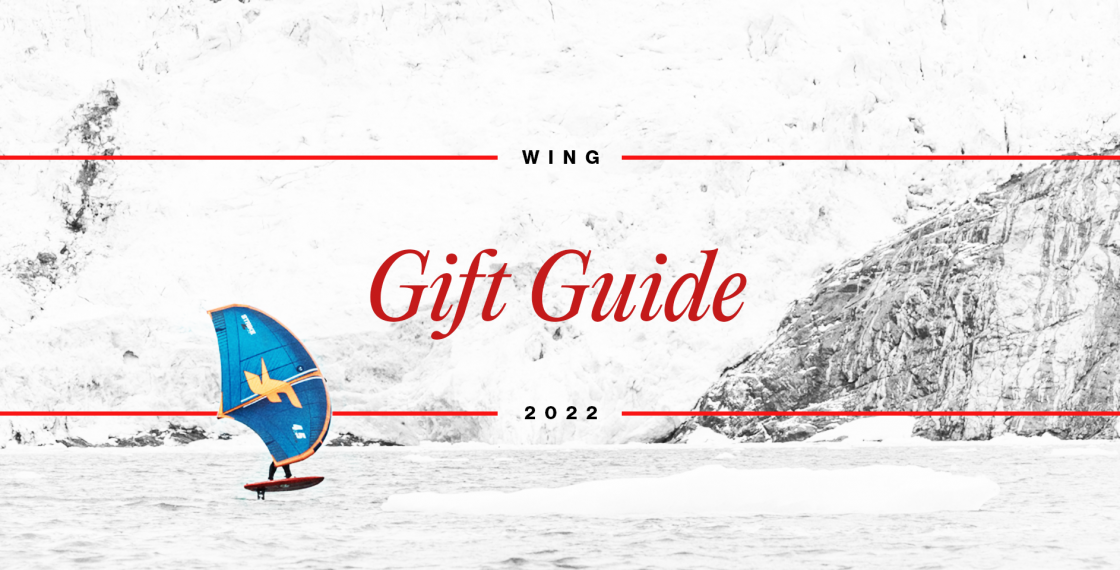 Find out what would make the wing foiler in your family happy with our gift selection.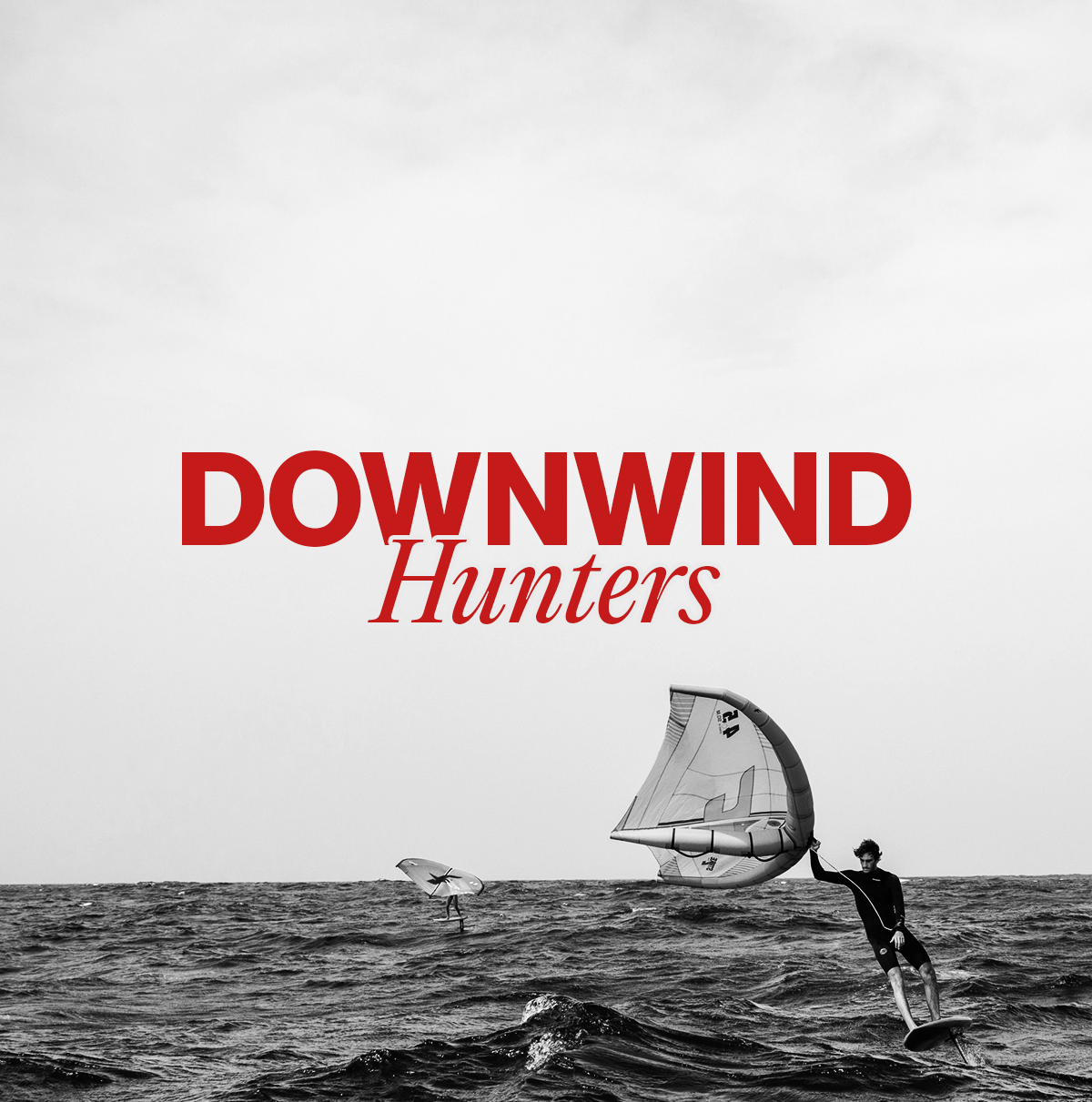 DOWNWIND Hunters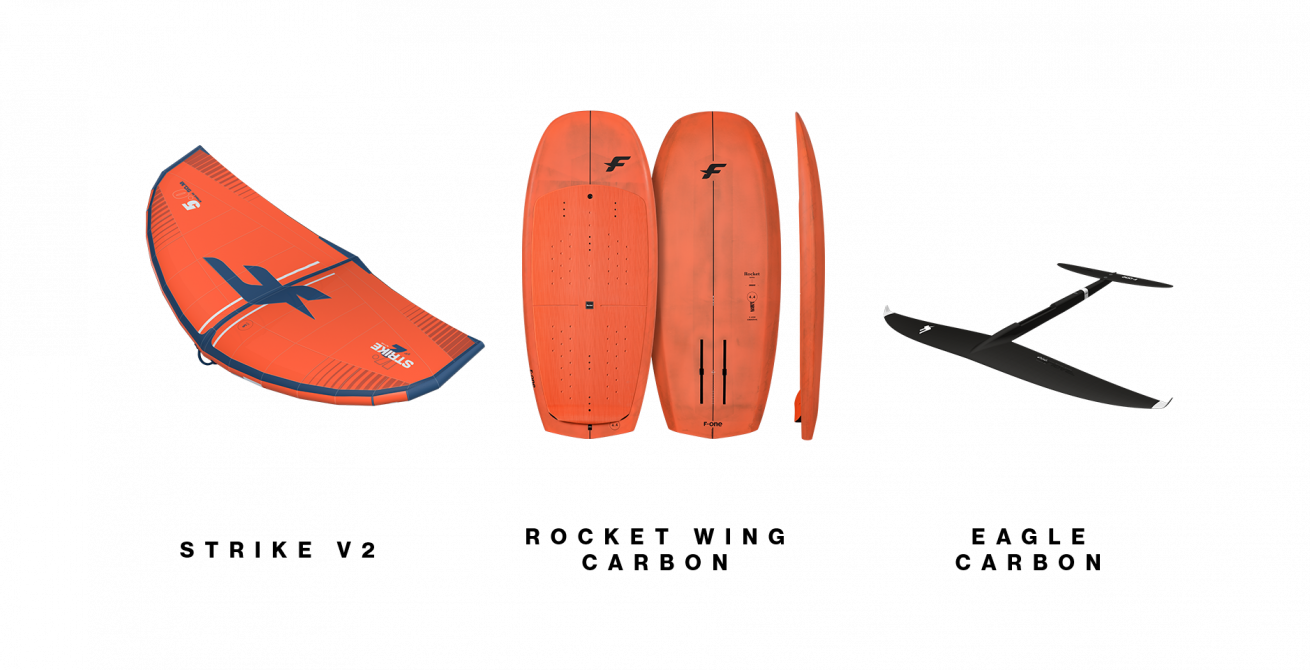 STRIKE V2
The STRIKE V2 will be inconspicuous during your freefly sessions so you can fully focus on your surf or the swell. Its legendary lightness, dynamic stability, and unique canopy tension allow the wing to keep its shape at all times and will lead to memorable downwinders.
ROCKET WING CARBON
Compact and light, the ROCKET WING CARBON provides stability from side to side, responsiveness and maneuverability, an easy and smooth transition into flight, and super efficient pumping abilities, making it incredibly easy to connect bumps.
EAGLE HM CARBON
Finally, the EAGLE and its AR of 9.5 will let you fly far and fast. Its thin profile leads to minimal drag and brings an unmatched and seemingly endless glide. You will be able to go much faster, further, and longer.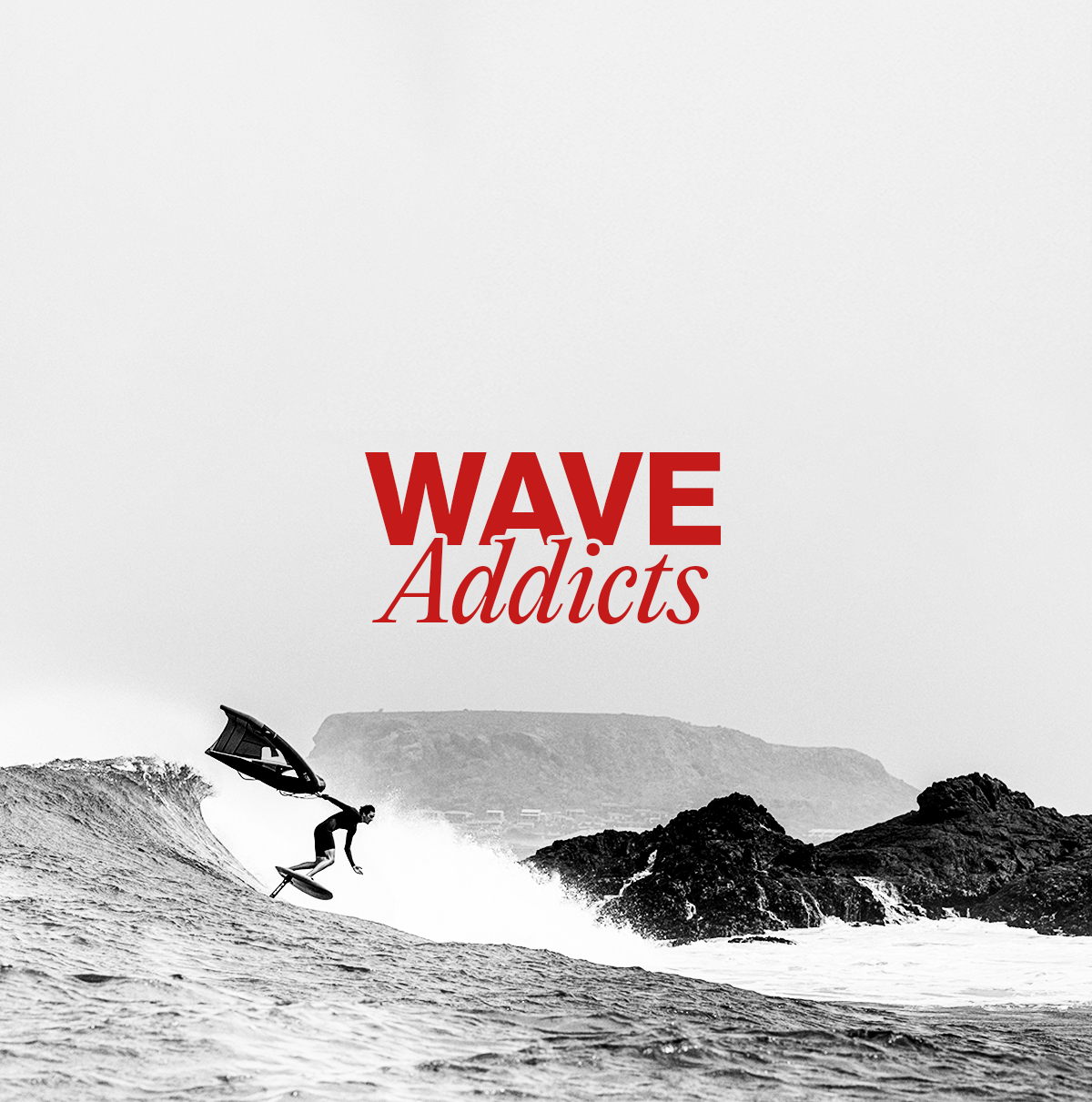 WAVE Addicts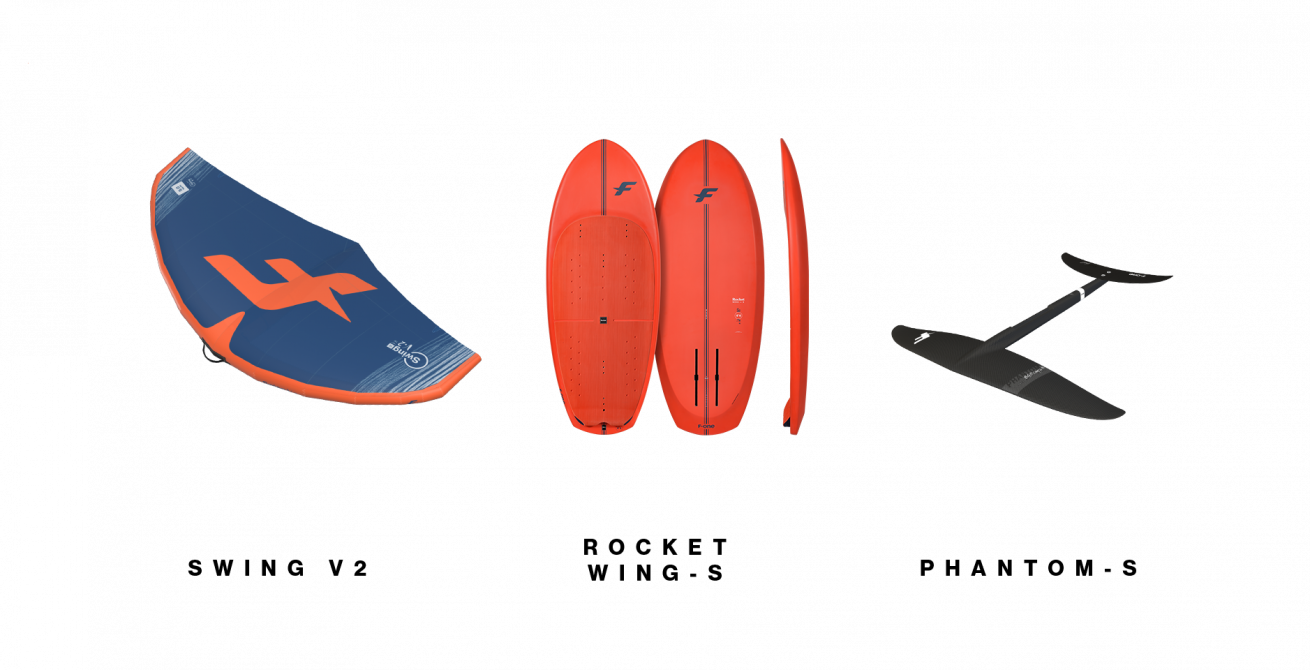 SWING V2
Incredibly light, balanced, and accessible, the SWING V2 excels in the waves. Thanks to its outstanding lightness, you will get more float and freedom to ride waves without interference. This agile wing is easy to flick around and brings effortless handling. It holds perfectly in the air in a neutral position when turning in the waves and flies itself flawlessly, leaving you free to use the power of the wave with little resistance. 
ROCKET WING-S
The ROCKET WING-S is the perfect board for riders who like to surf waves. Its specific, surf-type shape and the well-balanced volume distribution lead to easy take-offs, less drag in the air, and a lot of control in flight.
PHANTOM-S
The new PHANTOM-S foils, with an AR of 6.5 and surface areas below 1000cm², have a thinner profile than the classic PHANTOM to give you more speed and maneuverability. The handling and carving abilities of this foil are made for surfers.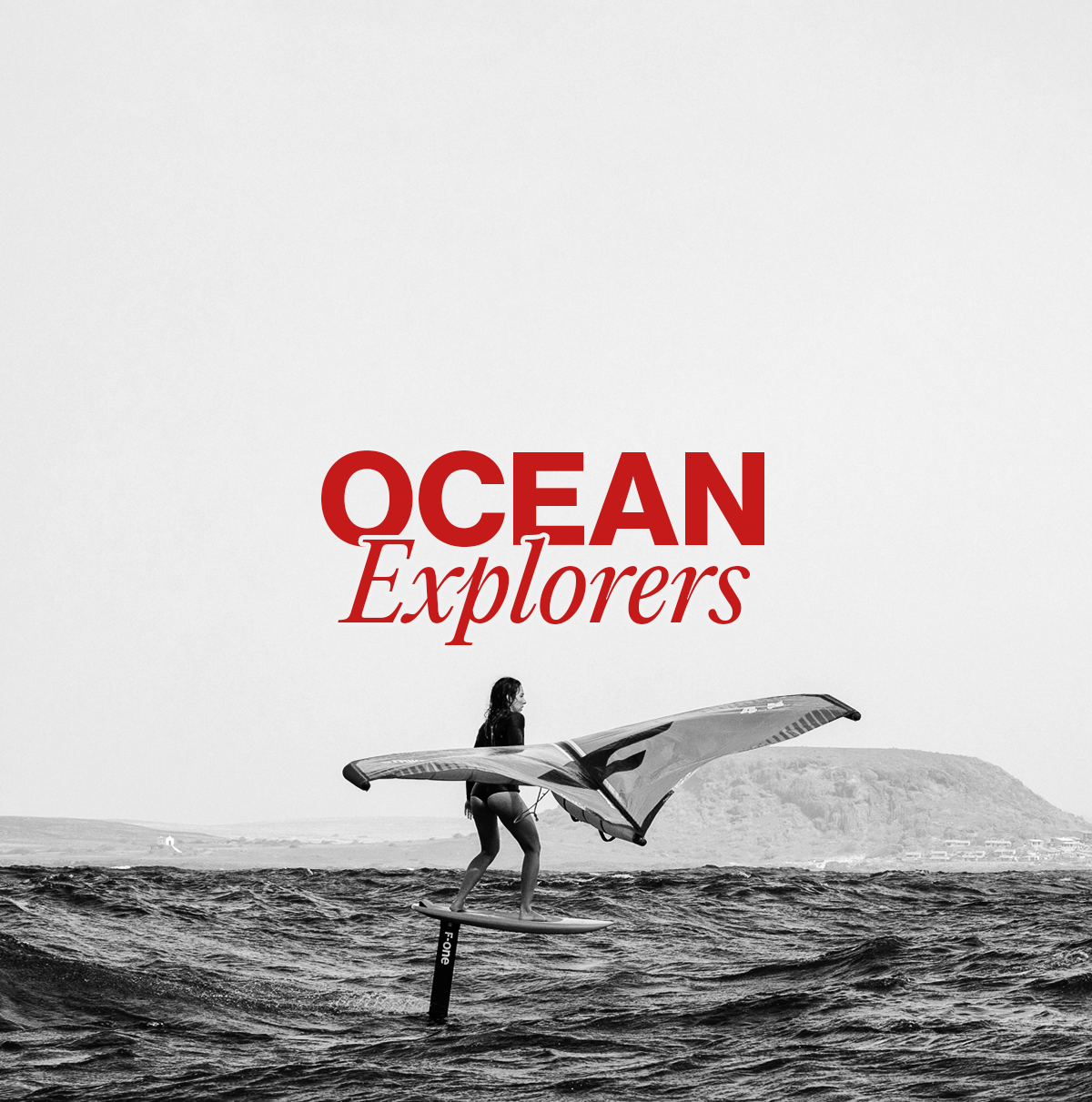 OCEAN Explorers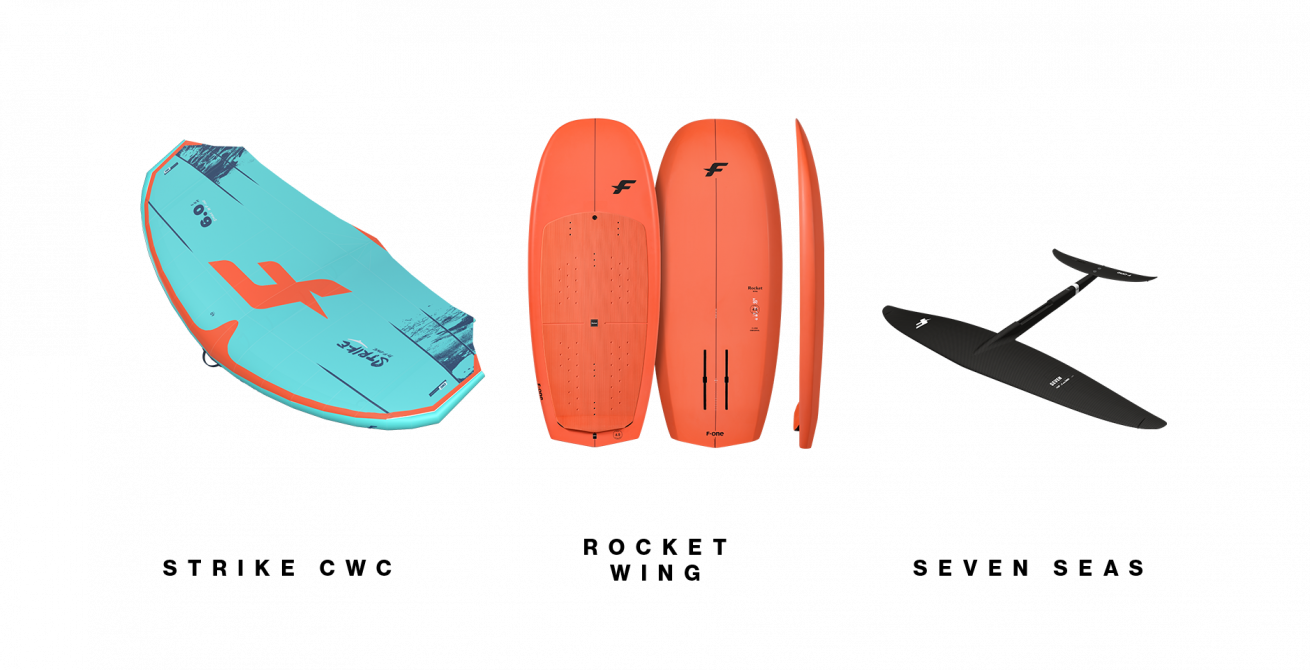 STRIKE CWC
Lightweight, stable, and easy to use, the STRIKE CWC is a game changer for your light wind days. Its unique geometry offers the most compact shape on the market for the bigger sizes and allows adding more surface into a given wingspan without compromising lightness and performance. This wing is more maneuverable and easier to flip around when on the water. Its compactness allows a very comfortable ride with big wing sizes, even if you're of short height as this wing does not touch the water. 
ROCKET WING
The ROCKET WING was our first board dedicated to wing foiling. It is the board with the most area for a given length, thus providing a better balance when you're on the water. Durable, dependable, user-friendly, and extremely stable, this board will ensure you make the best use of your wing and foil.
SEVEN SEAS
Explore the open seas with the new SEVEN SEAS foil. If you want more glide, even more speed, and fantastic upwind potential, then this foil is for you. Its AR of 7.5 makes it great for surfing the swell and downwinding on small chops or in light winds.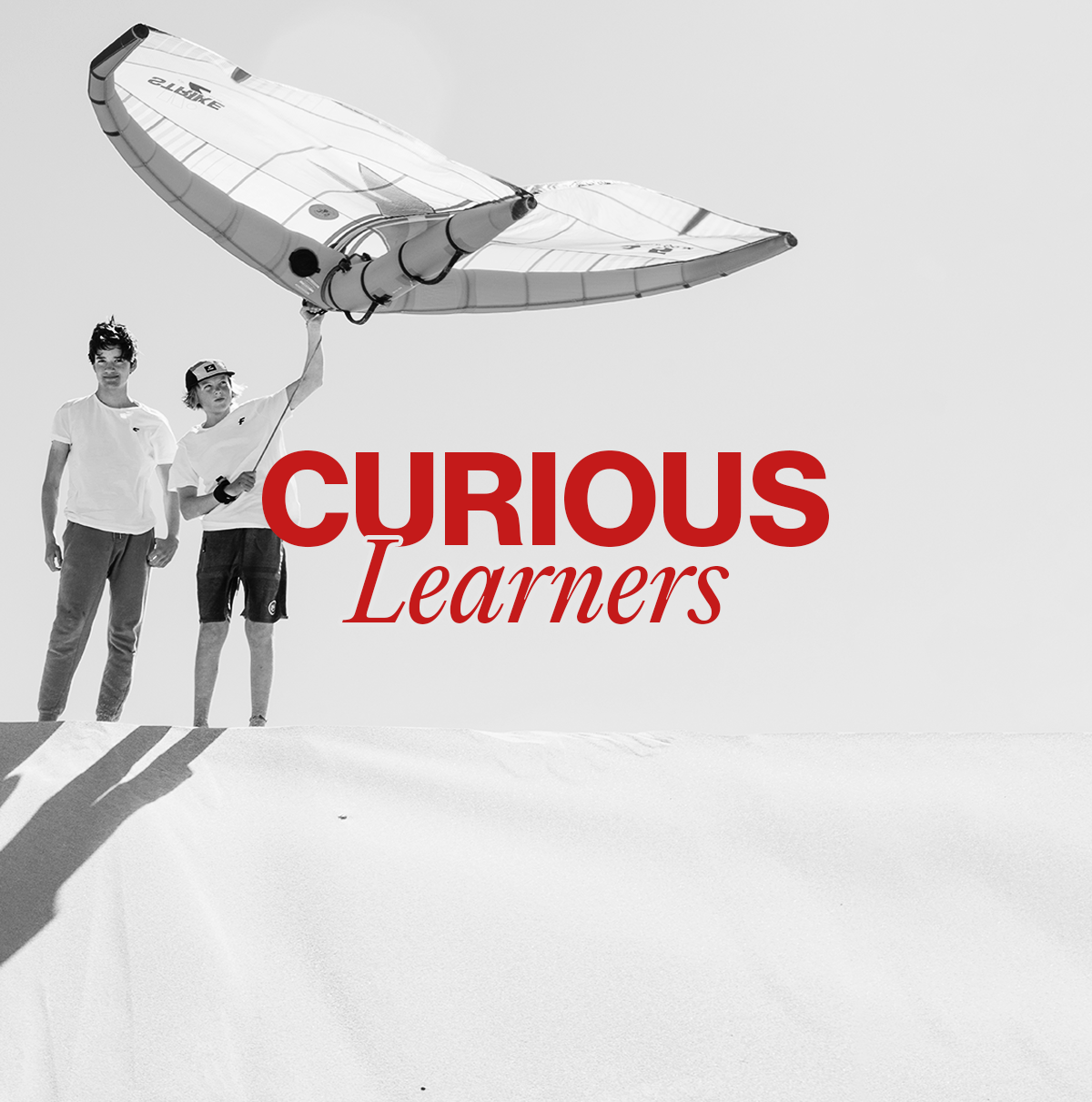 WING Rookies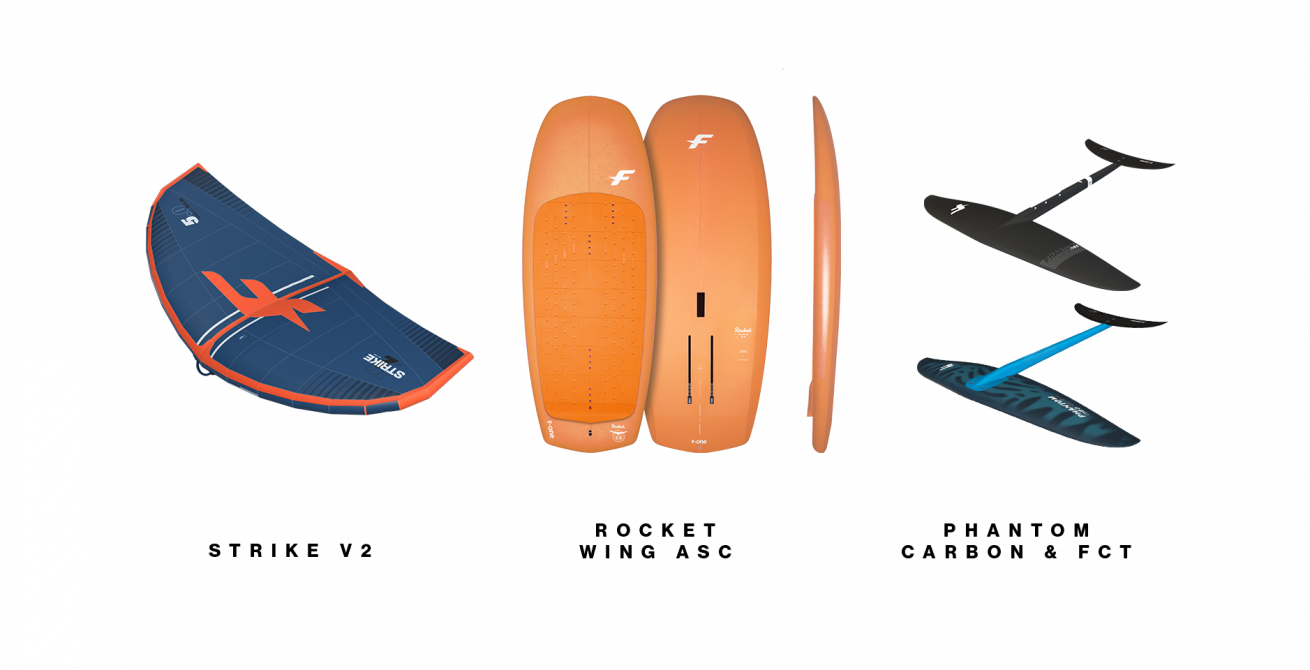 STRIKE V2
A STRIKE V2 is passion, smooth performances, power and control, lightness, strength, and durability. Learning is fun and simple with this wing. Its dynamic stability in flight makes everything easier for you while on your foil. It provides remarkable forward traction over the entire range of use. Whether a pro rider or a beginner, your potential with it is exceptional.
ROCKET WING ASC
The intuitive ROCKET WING ASC is your ideal and trusted partner for any sessions and throughout your wing foiling journey. Virtually the most durable and accessible foil board of our range thanks to its ultra-sturdy construction, it will provide stability from side to side, impressive responsiveness, and an easy and smooth transition into flight.
PHANTOM (CARBON & FCT)
The PHANTOM foils (AR: 6.0) are well-balanced and will satisfy a broad variety of riders thanks to their wide size range and huge potential. These foils have it all and do everything well: a satisfying glide, a great planing start, and amazing carving abilities. 
The PHANTOM foils are available in two constructions: carbon and FCT (Foil Compression Technology). Both have the same shape and program. As you are riding, the difference between a carbon and FCT foil is barely noticeable. FCT foils do have a bit more flex, but the performance potential on the water is very much the same.
No matter your preference, we've got you covered. When choosing F-ONE, you're not only choosing breakthrough designs and top-notch fabrics. You're choosing a brand that aims to provide you with the most intuitive ride, so you don't have to think to perform. 


Stay tuned for more.