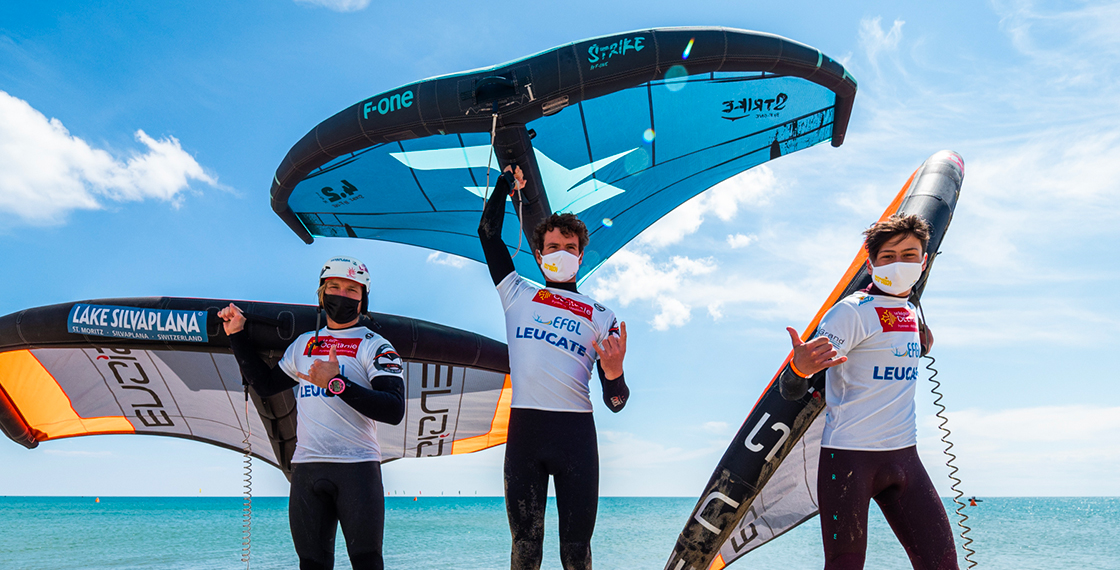 What a start of the season!
First event of 2021 and 52 riders were competing at this edition of the Mondial du Vent .
Two disciplines were being judged for this event.
The Surf-Freestyle and Surf-Race.
We would like to congratulate the 11 F-ONE riders for their participation at this event.
Results & Podiums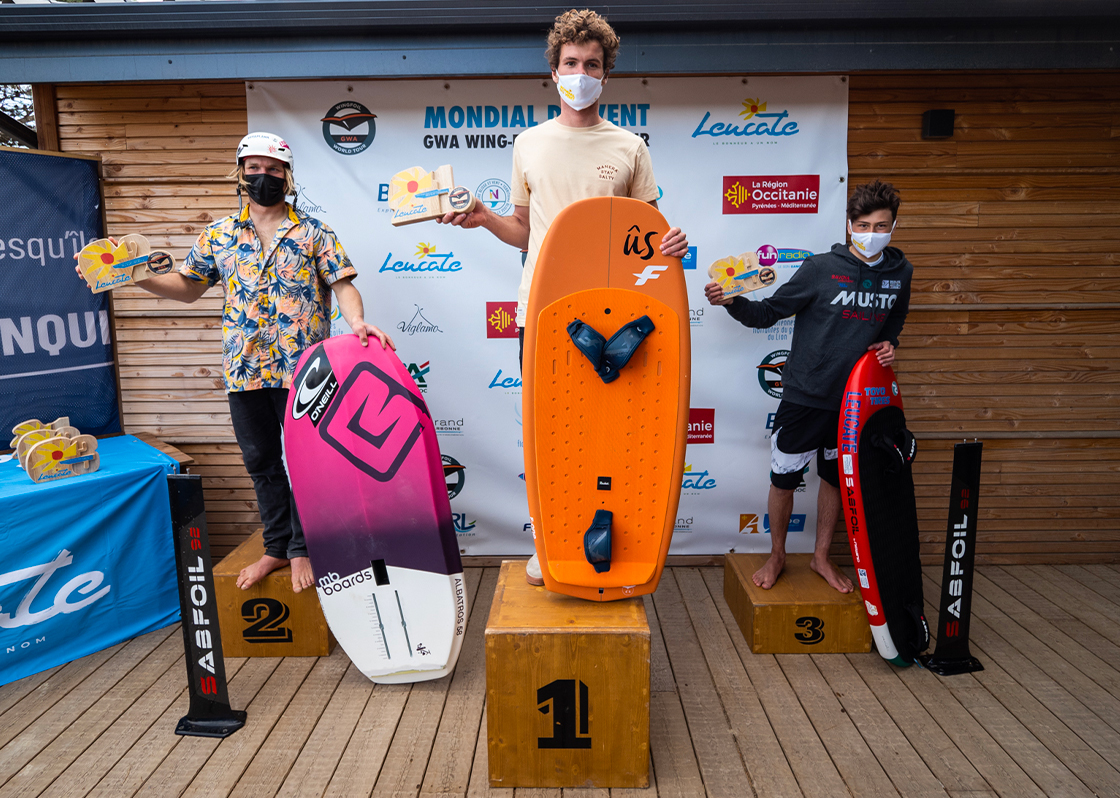 Titouan Galea wins this first GWA event of the year with a first place in both Freestyle and Racing.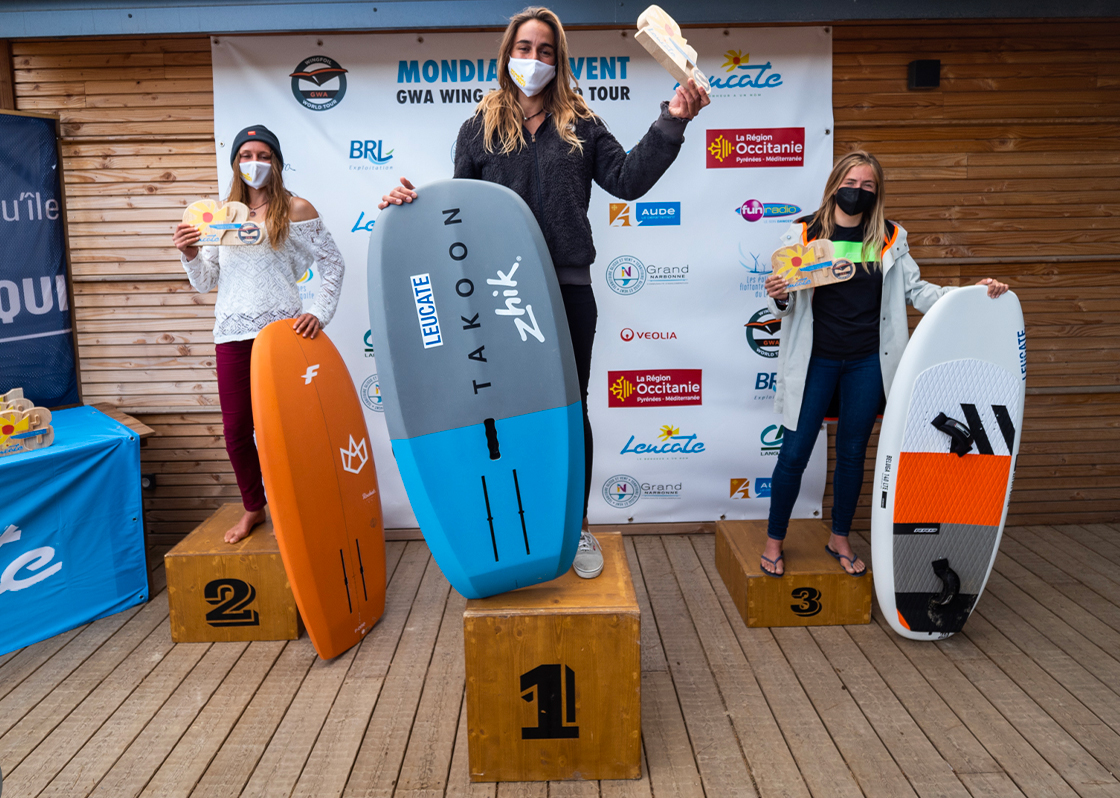 Flora Artzner who recently joined the team takes the second place of the racing and third place in freestyle.
She is third overall, and it is quite a result for her first competition.
THE DISCIPLINES

FREESTYLE
The riders were being judged on the quality of their manoeuvres (Air tricks and Surface Tricks).
The location of Leucate is quite tricky, as the wind is offshore, gusty and the water is ultra flat.
When most of the riders home spot have some kickers to jump they had to face a pretty big difficulty with the conditions.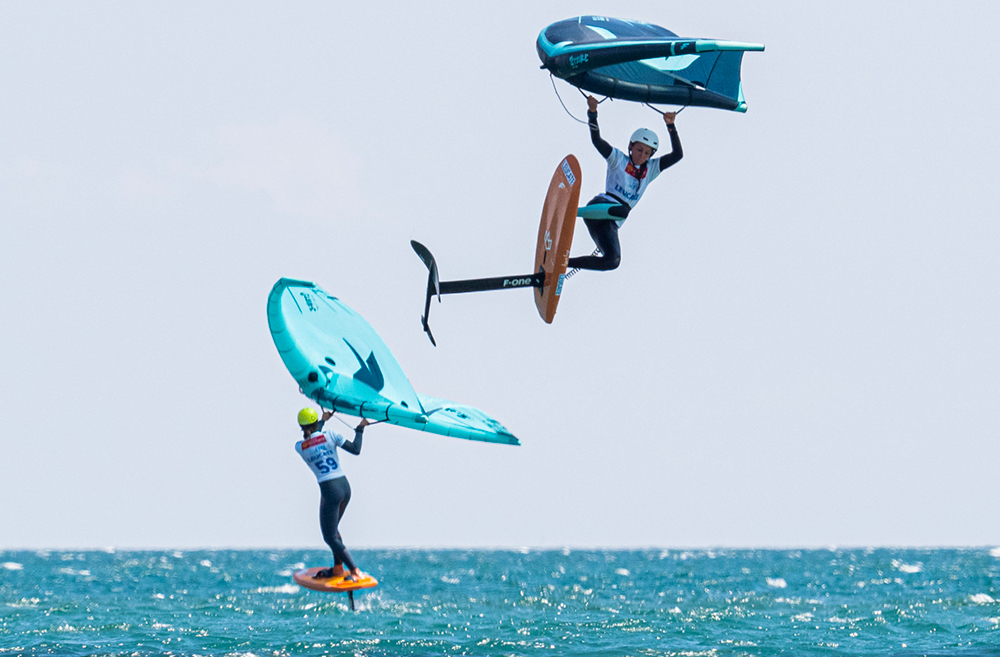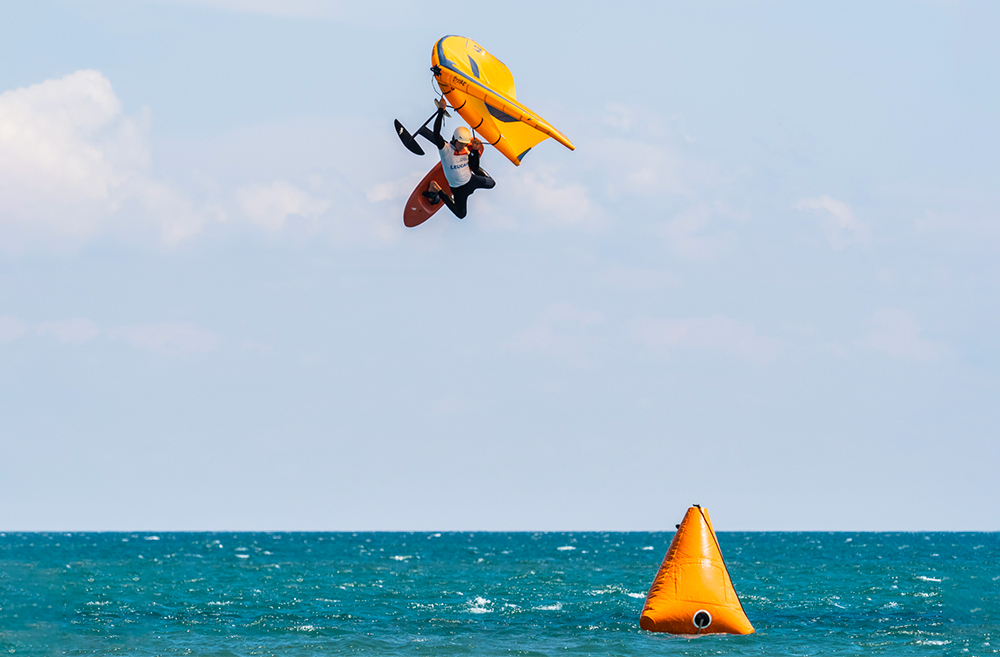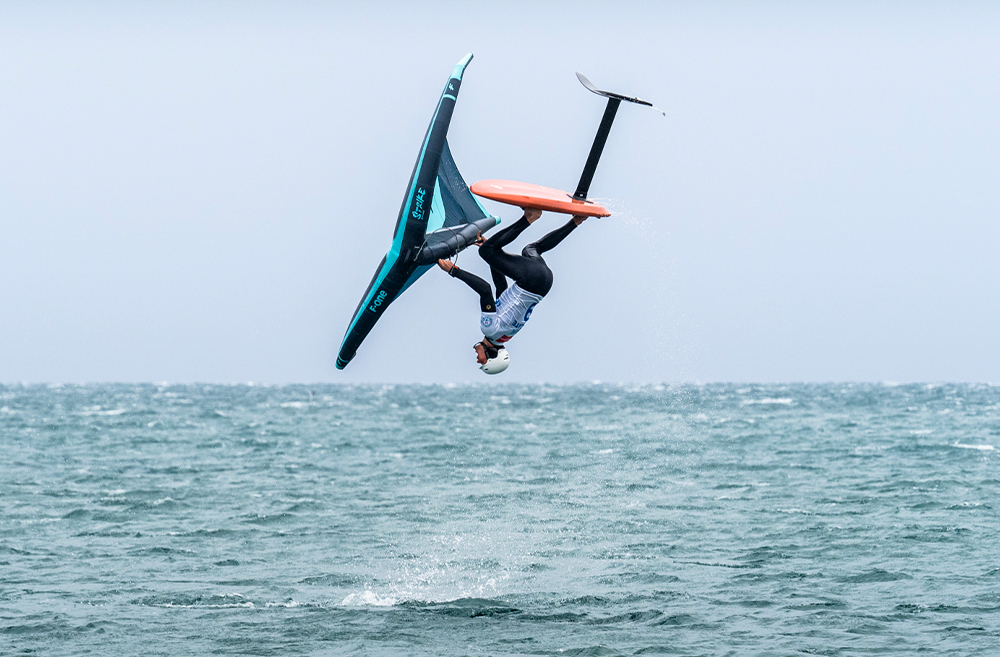 Titouan will always have a great story to tell about this freestyle final. Halfway through his heat Titouan send his first backflip attempt.
His foil falls on his wing and pierce his Strike at two places. Maxime and Hendrick  run to hand him another wing but Titouan has no time to lose and decides to continue his heat as such.
He gives the backflip another try with the holes in the wing, lands it perfectly and scores a 7.83 for it!
Titouan beats his opponent Balz Muller.

 SURF RACE
Most of our riders had never crossed a starting line before this event, but what a great experience it has been!
The Surf-Race has been thought to break the rules of regular sailing racing tracks.
The riders cross the starting line and go to a first buoy where they have to stop using the wing as a way of propulsion.
In these particular Leucate conditions they had to put the wing on freefly mode and pump with their legs all the way to the next buoy.
One gybe later they go back upwind to the following buoy and cross the finish line.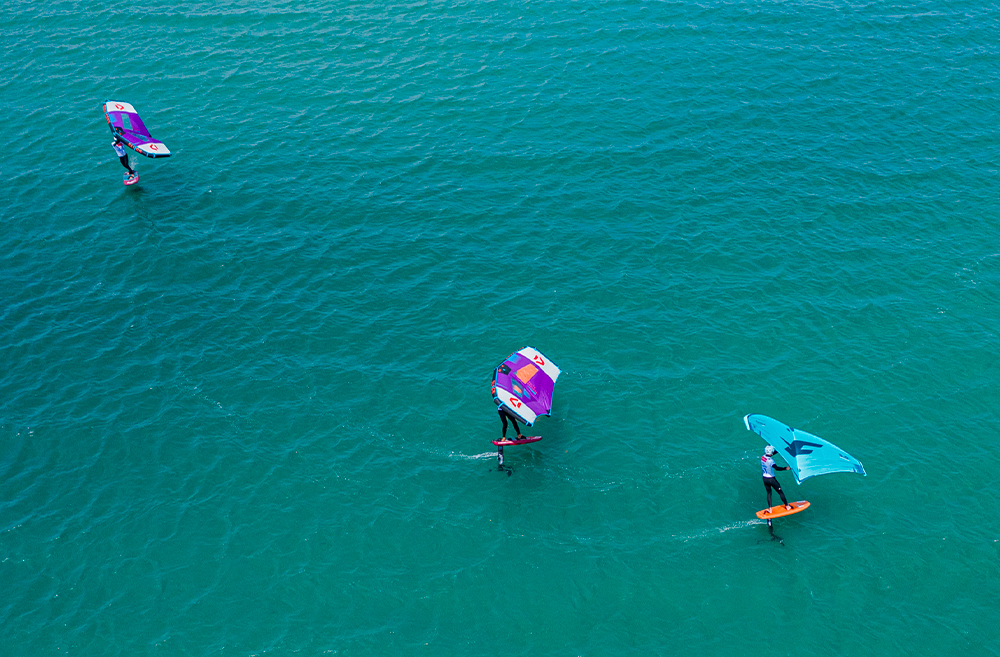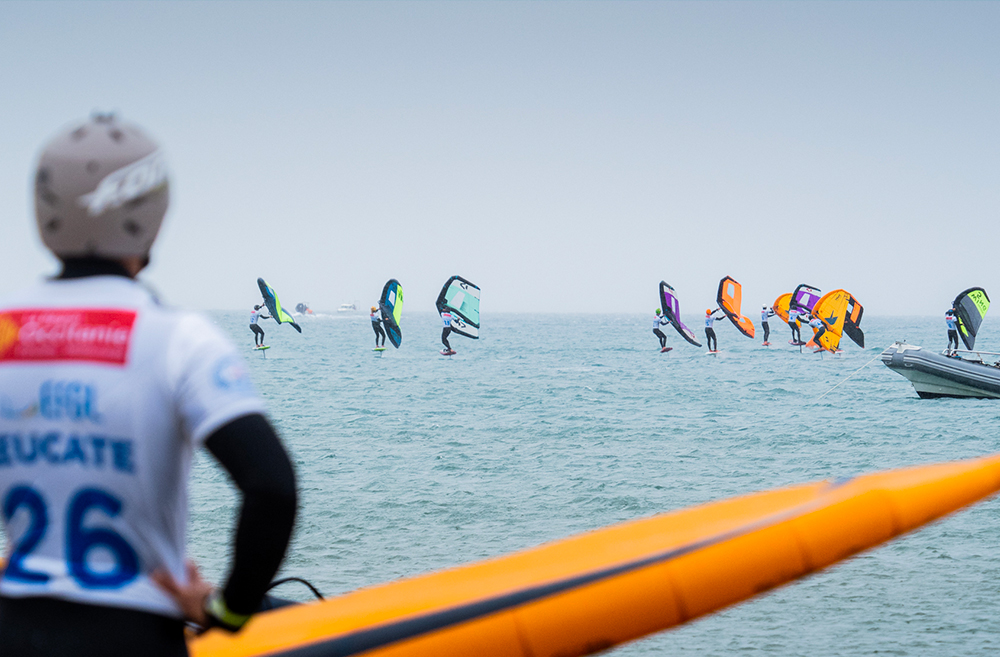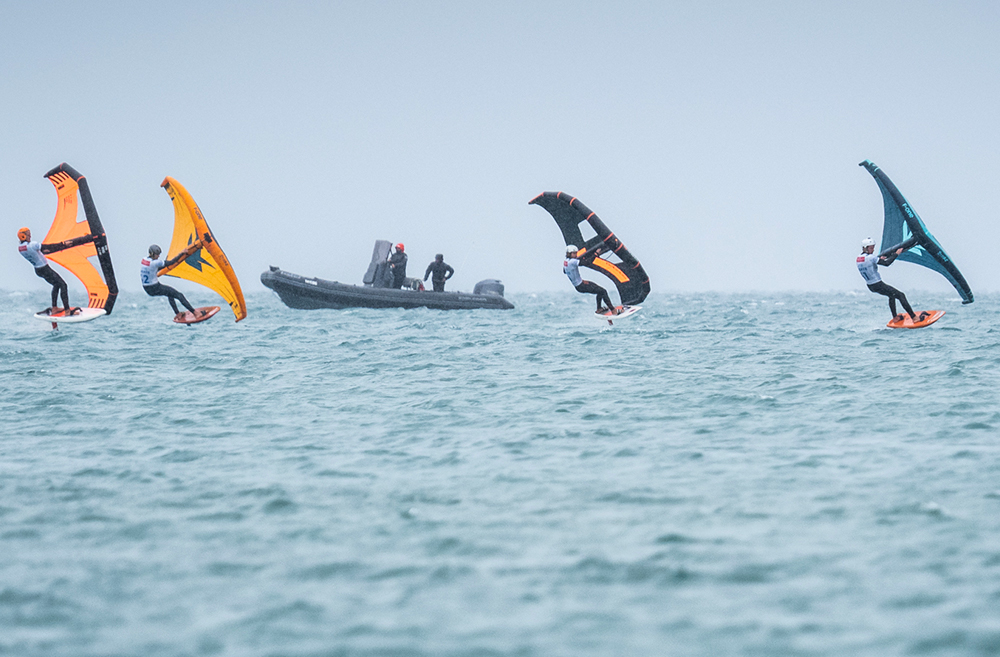 THE GAME CHANGER – COMING SOON
Surf Race the finals. On Sunday the wind slowly died out throughout the day.
When it comes to the finals, the wind is averaging 10 knots. Our riders were equipped with our latest wing prototype which allows amazing light wind performances.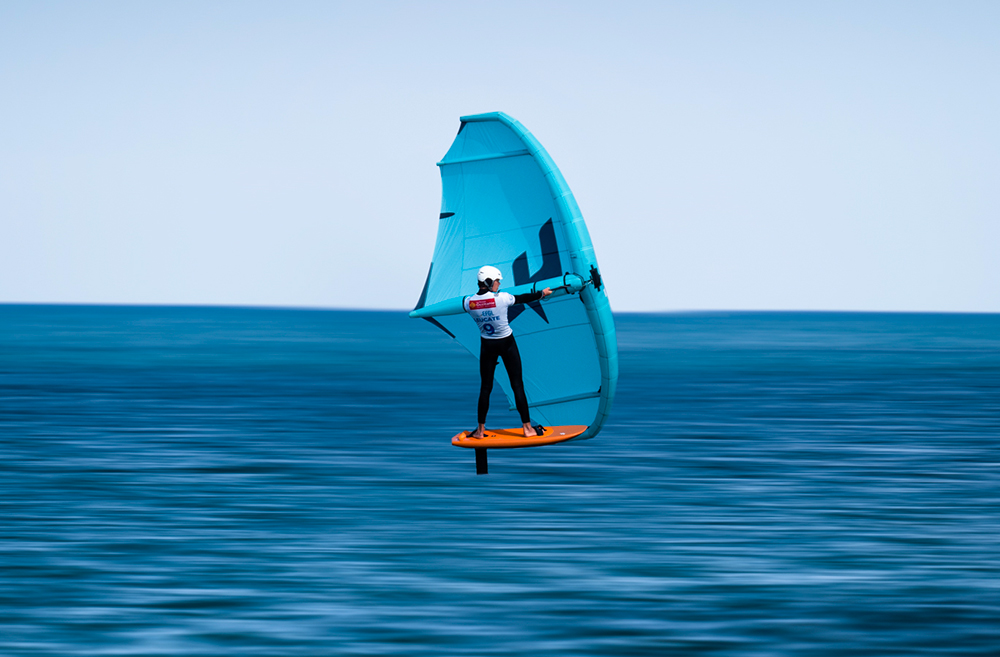 MORE INFO COMING SOON