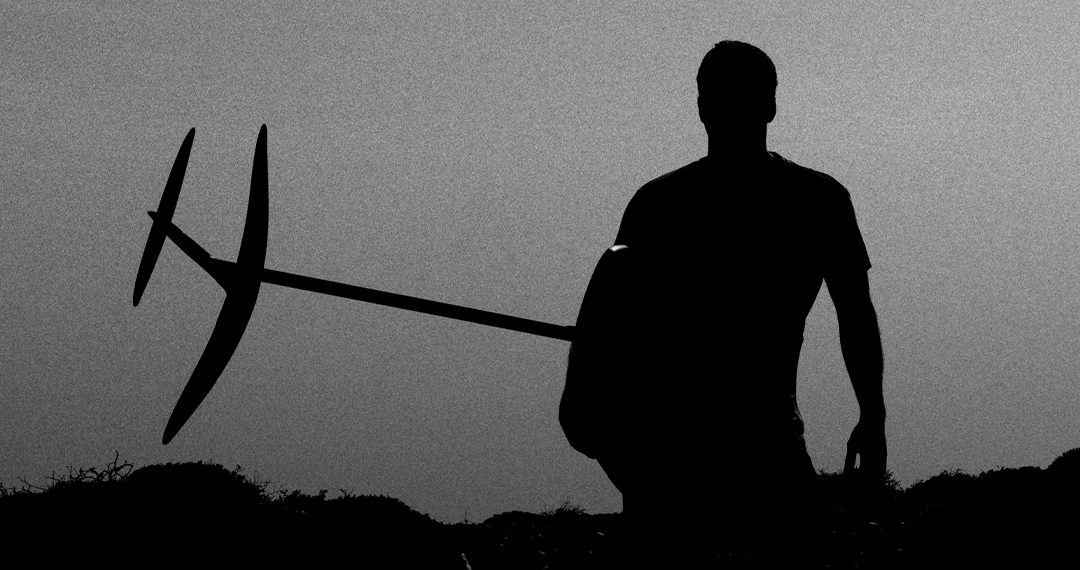 FOIL COLLECTION 2022
The purest connection between the rider and the ocean now has a new collection. Feel more, ride better, experience the unexpected.
F-ONE is proud to present its 2022 foil collection.
WINGS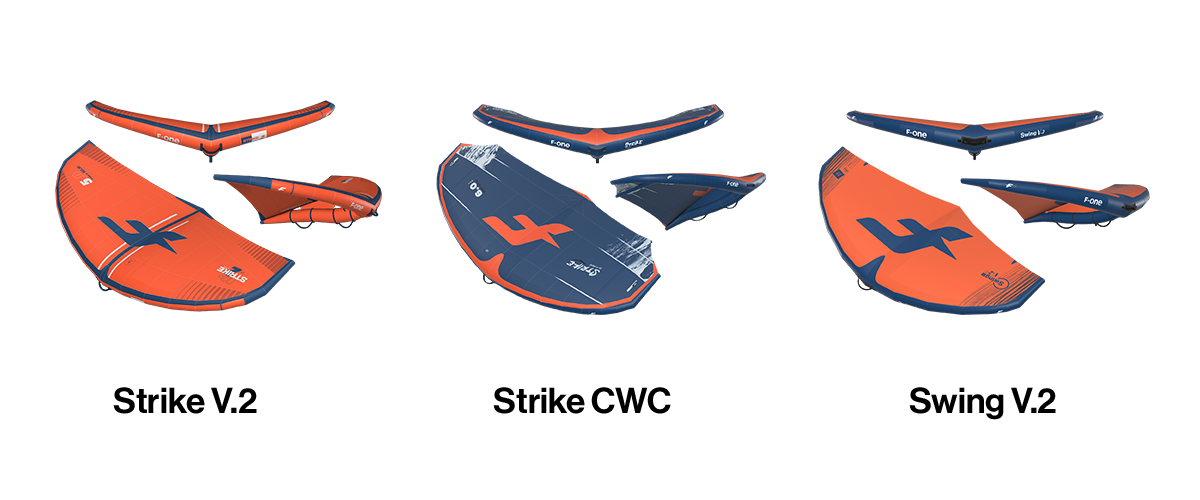 Powerful, balanced, and improved in every way, the STRIKE V.2 is here and ready to blow your mind. Much more than a wing, it is everything you need to reach your riding flow.
The SWING V2. brings even more lightness, comfort, and accessibility. 
Our compact, three-strut STRIKE CWC is a game changer for your light wind days.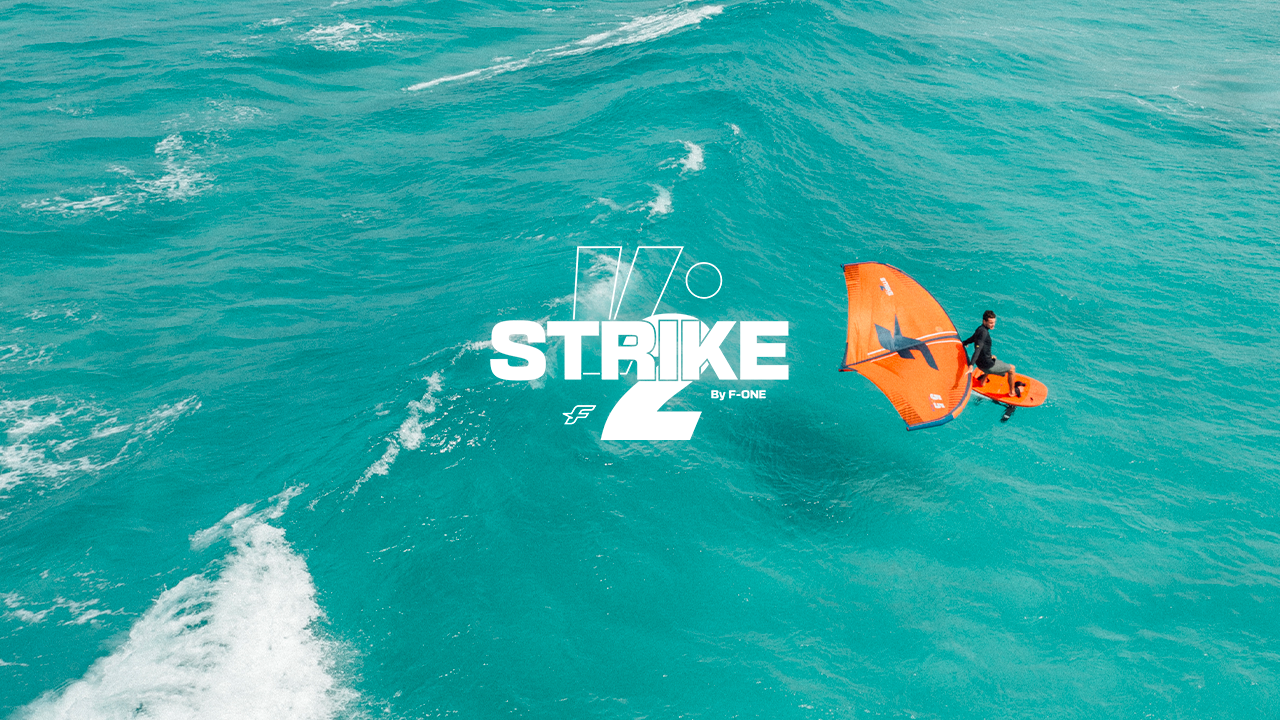 Kitefoil Boards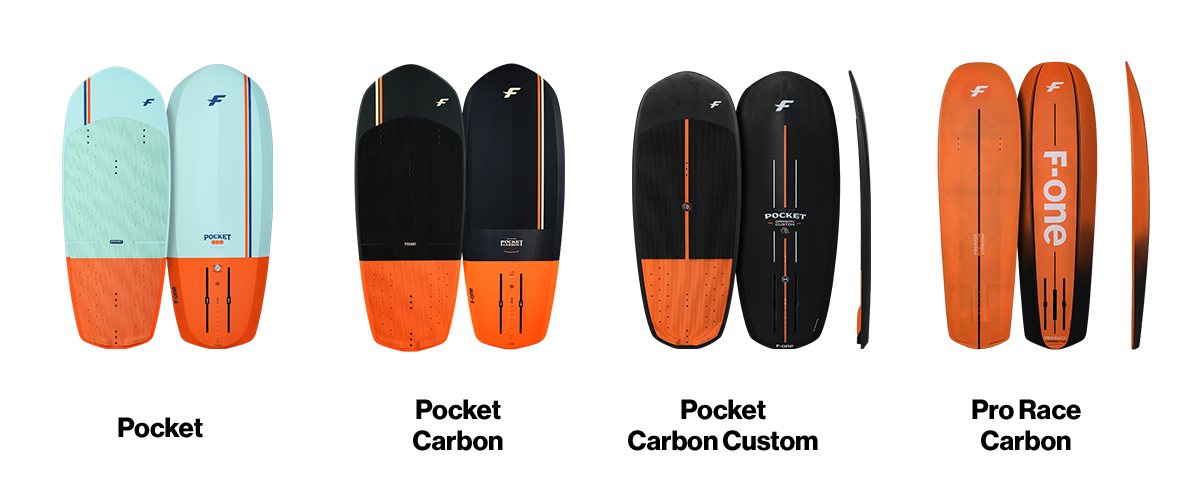 Using compact outlines, our POCKET board range offers tons of possibilities to enjoy kite foiling. 
Thanks to its compact outline, beveled rails, and double concave hull, the POCKET is easy to handle and has great carving potential.
Versatile and sturdy, the POCKET CARBON will spice up your sessions with sharp performances, high maneuverability, and outstanding control.
New to the range, the POCKET CARBON CUSTOM is incredibly responsive and light. It has a bit more volume and thickness than its standard carbon counterpart, bringing more buoyancy and making it incredible for freestyle and carving.
The PRO RACE CARBON is F-ONE's official competition-shape board for kite foil racing.

Wing Foil Boards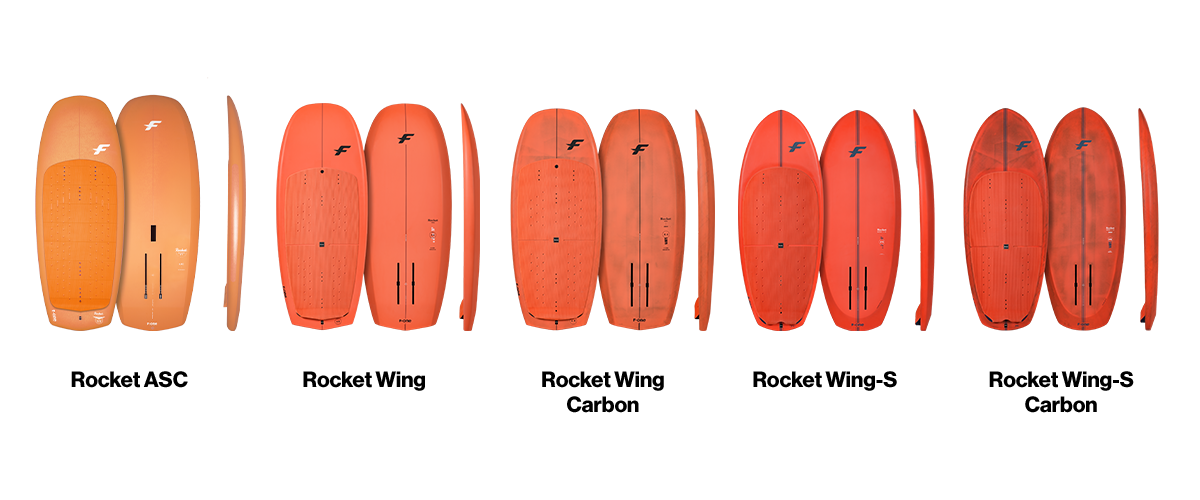 Our range of wing and surf foil boards is considerably expanded with the addition of three new models, as well as new sizes and advancements on our existing ones.
The ROCKET WING was our first board dedicated to wing foiling and is ideal for all wing foilers out there. They are durable, dependable, user-friendly, and extremely stable. 
Stiff, highly responsive, and maneuverable, the new ROCKET WING CARBON was designed to handle all your wildest freestyle tricks.
The ROCKET WING-S is our newest outstanding wing foil board. Designed with surfing in mind, it has the ideal shape and outline to get the best possible feel from the foil. Enjoy speed, reactivity, and maneuverability with the ROCKET WING-S.
The ROCKET WING-S CARBON is a wing foil freestyle and surf weapon. Built to handle anything, this board helped our team rider Titouan Galea win the first wing foil World Championship title in surf-freestyle and the GWA Wingfoil Tour in race.
With its compact length and extra-sturdy construction, the ROCKET WING ASC is an intuitive and accessible board that is as durable as it gets. We added new sizes to the range for even more fun and performance at all stages of your wing foil journey.

Surf Foil Boards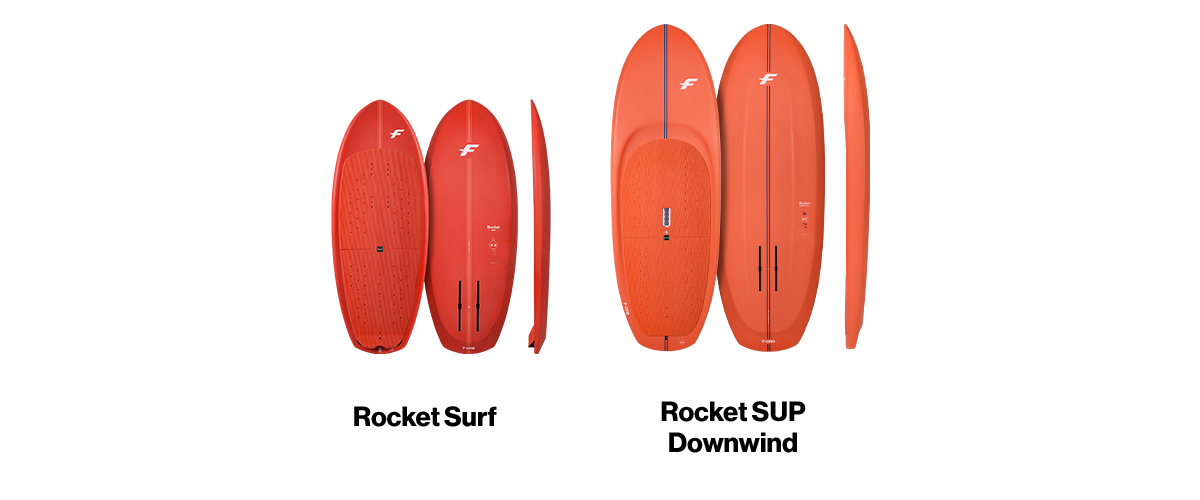 Catch any waves, carve incredible turns, and enjoy smooth and easy take-offs with our ROCKET SURF. Stiffer and optimized for even more precision and control, this board is incredibly maneuverable and responsive in all phases of surf foiling.
Stable and accessible, our new ROCKET SUP DOWNWIND is a fantastic board to surf, catch waves, fly above the ocean swell, and experience wonderful glide during all your downwinds.

Hydrofoils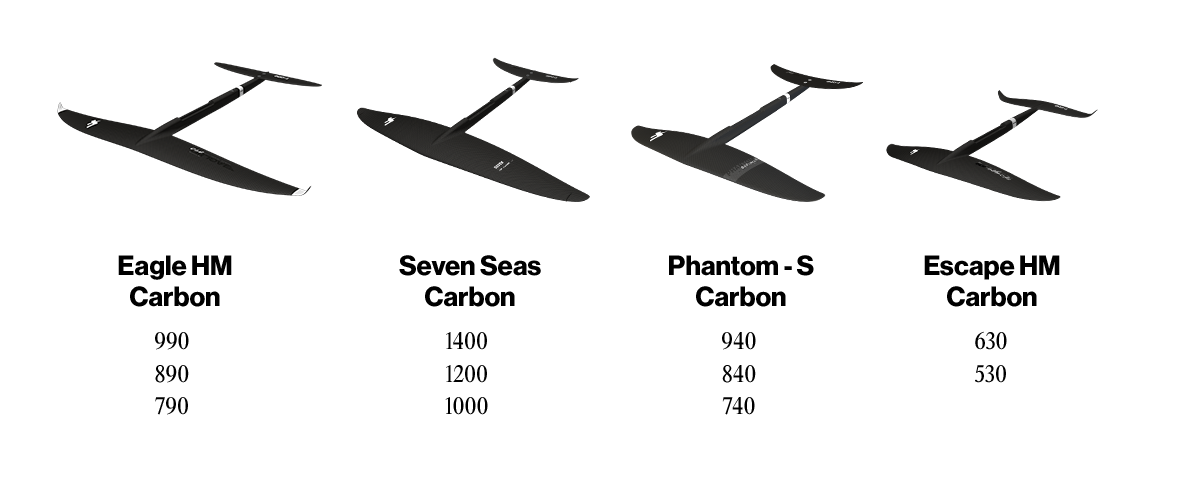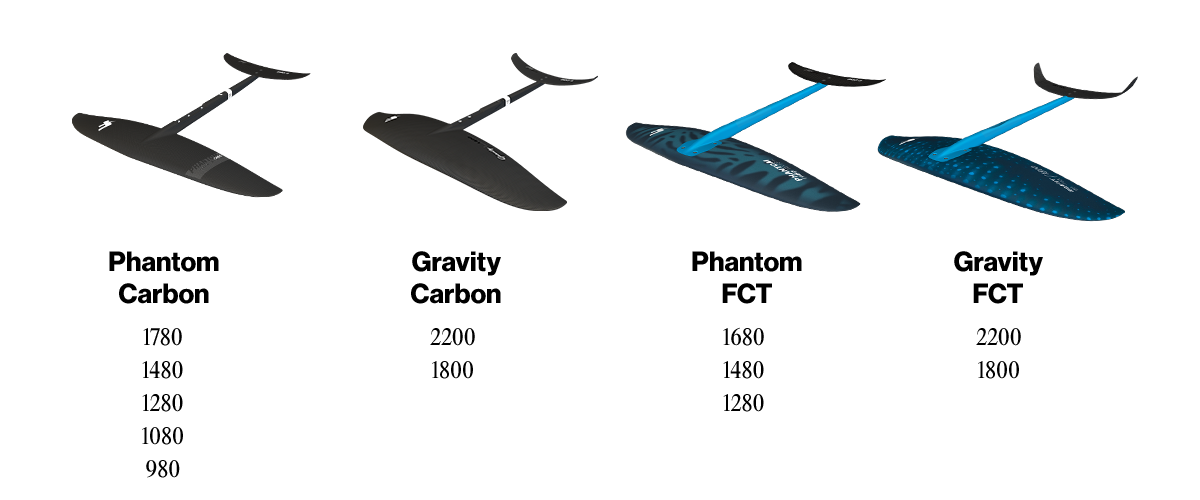 Our 2022 foil range is our most comprehensive, modular, and accessible one to date, with aspect ratios (AR) ranging from 5.0 to 9.5 for wing foil and surf foil, and 4.4 to 6.0 for kite foil.
With an AR of 9.5, the new EAGLE HM CARBON foil was built for speed and will let you fly above the water incredibly far and fast. 
The SEVEN SEAS CARBON (AR 7.5), another new release, will help you ease into the amazing downwind world and is also great for surfing the swell.
Go faster while surfing waves, bigger on your jumps and tricks, and make sharper turns with the new PHANTOM S CARBON foil and its AR of 6.5.
Our legendary PHANTOM CARBON (AR 6.0) foils remain the same well-balanced and versatile ones that everyone enjoys. Agile and precise, these foils have it all and do everything well.
We added a new size to our ESCAPE HM CARBON range, designed to kite foil at high speeds with full control for an exhilarating ride on the water.

With no compromise on quality and innovation no matter the product, F-ONE's 2022 Foil Collection is complete and thorough to suit every rider.
Stay tuned for more.